BEFORE YOU GO...
Check how Shufti Pro can verify your customers within seconds
Request Demo
No thanks
The latest report by Research and Markets states that RegTech industry is expected to grow to USD 12.3 Billion by 2023.
RegTech is relatively a newer concept. It leverages technology to assist financial institutions and other markets in complying with global regulations. The main applications are Customer Due Diligence and Risk Management. RegTech companies develop intelligent solutions by using innovative technologies like Artificial Intelligence, Machine learning and Big Data to translate compliance rules into practical implementation.
The Financial Crisis of 2008 was the driving force behind evolution of FinTech. To address the gaps in consumer experience and efficient services, technology played a vital role. Online payments, Distributed Ledgers, Virtual Wallets are some key outcomes which are now used in day-to-day activities.
The development of FinTech led to a parallel development of RegTech. By automating and digitising traditional methods the nature of customer on-boarding drastically changed. The resulting online ecosystem demanded a robust, and new form of governing rules. As a result financial regulators introduced new set of compliances which proved to be beneficial but put a strain over businesses.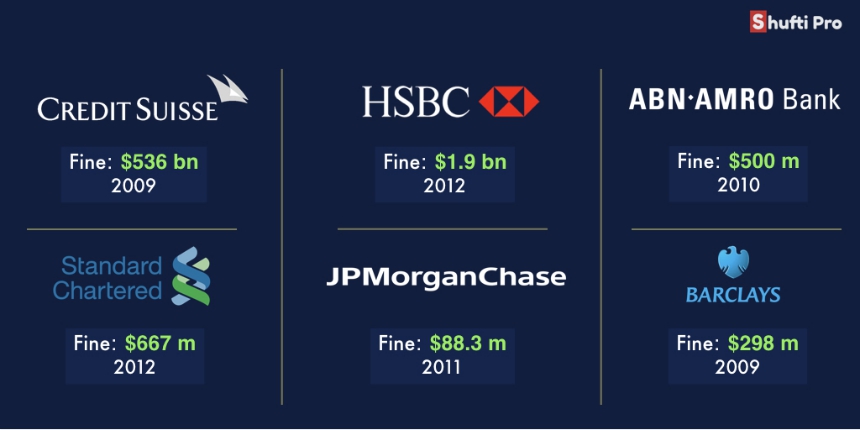 RegTech facilitating FinTech
It is to be noted that regulatory compliances can be a lot of headache when it comes to implementing systems, training legacy infrastructures or covering a global audience. Seeing financial crisis, hack attacks, scams etc; financial bodies made information collection laborious. Although with justified reasons at heart.
To handle this RegTech offers two solutions:
Saving time and cost

Accurate and real-time results.
It make easier for companies to quickly and efficiently adapt to new regulations. The market is not limited for application of RegTech. It sits at the heart of every interaction between a financial institute and its consumer. With the growing CDD, KYC, KYCC, AML, CFT rules, RegTech is changing the scope of customer on-boarding.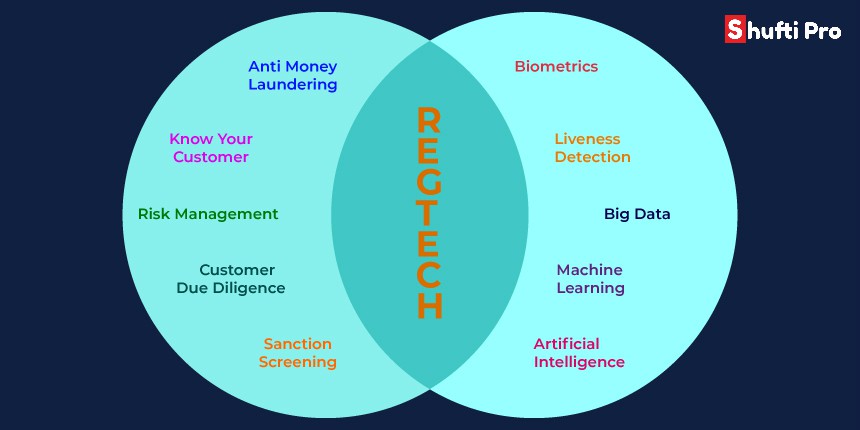 Who creates RegTech?
Is essentially an open communication between regulatory authorities and technology experts. The concepts, ideas and rules are those which are found to be the standards and then fed into the system.
It is neither the job of RegTech solution providers, or industry advisers to create the guidelines. Although, some suggest that industry needs more consistent approach toward standard of identification and risk management. However, technology experts have an equal opportunity to understand market demands, and compliance trends to develop solutions.
Leveraging RegTech for AML Compliance
Research and Markets' latest report state that Identity and Access Management is expected to grow to USD 37.79 Billion by 2023 while Compliance and Risk Management to USD 64.61 Billion by 2025.
ID Verification and Risk Assessment plays a pivotal role in establishing any business relation. Especially when this is taking place online. To create trust between a consumer and merchant, an established and verified identity is a must. To curb fraud and terrorist financing, and collect valid information, compliance demands to thoroughly vet a consumer's ID documents, and remote presence. EU's 4MLD requires all screening of potential customers against OFAC and FATF standardised AML watchlists. It is to restrict investors with a criminal or PEP status.
Admittedly, these key requirements ultimately increase the cost and labour involved to meet compliances. RegTech provides businesses an all in one effortless solution with real-time processes to verify and screen identities. With the help of Big Data, AI, and Machine Learning, RegTech solutions can easily crawl vast data banks, apply logical commands and reduce time or friction.
Each passing year brings newer regulations. This has a direct effect on the operations of businesses. It means that RegTech has become necessary. From KYC, AML to transaction monitoring, the scope of market is promising. The trends in the field evolve with the requirements.