BEFORE YOU GO...
Check how Shufti Pro can verify your customers within seconds
Request Demo
No thanks
Money laundering using high-value goods such as jewelry, yachts, motor vehicles, watches, fine arts, and antiques has become prevalent. The majority of financial institutions like banks, insurance companies, and real estate have imposed stringent checks to curb money laundering which has led criminals to exploit the system using advanced methods. Although regularized, the luxury goods market still presents an easy option for money launderers to layer their illicit funds using offshore accounts.
Corrupt politicians and businessmen are extensively using fraudulent techniques to buy/sell luxury items and disguise black money under expensive purchases. Money laundering is costing 2% to 5% of global GDP or $2 trillion. The issue is not limited to money laundering but criminals are further using illicit funds for terrorism-related activities. Global financial watchdogs and impacted countries are working tirelessly to regularize the luxury goods market and eliminate money laundering.
Money Laundering Risks in Luxury Goods Market
Money laundering has become a huge threat to the existing financial system which is directly linked to other crimes, particularly terror financing. Transforming technologies has not only increased productivity but also led criminals to use advanced techniques to exploit the system to gain financial benefits. The luxury goods market is highly associated with financial crimes due to the influx of large sums of money and the lack of monitoring regulations. Not only criminals but business owners of high-value items are equally involved in crimes as they do not follow identity verification protocols.
Transparency International, a global organization to fight corruption, has called for urgent action to keep the illicit funds out of the luxury items industry. It has further recommended to high-risk countries particularly US, China, UK, and Japan to implement Anti-Money Laundering (AML) screening and customer due diligence checks to analyze suspicious activities and report them to global watchdogs. All the regulatory authorities are working to fix the gaps in international standards and state-level legislation which will assist in reducing the scope of money laundering through this sector.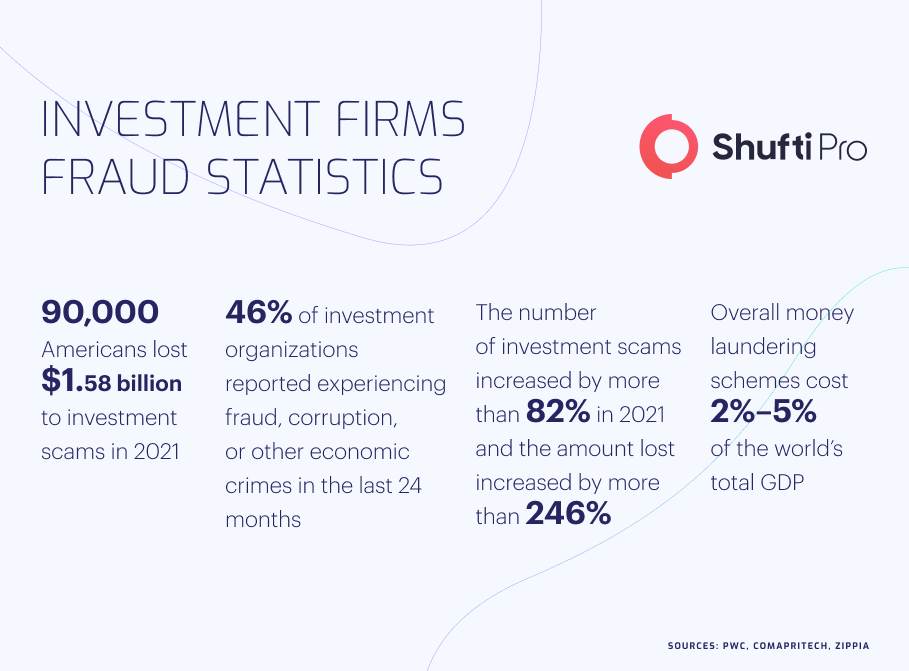 Recent Money Laundering Cases Through Luxury Items
From exotic cars to yachts, criminals have used all the possible ways of money laundering in the luxury items sector. Several cases have surfaced in recent past highlighting loopholes in the system and need for a viable AML screening solution.
Belgian Group Arrested in Spain for Money Laundering through Luxury Cars
Spanish Police along with Europol conducted a raid and arrested a gang involved in money laundering. The primary suspect is a Belgian who was providing services to drug traffickers to convert their illicit funds into legal assets. The drug money was first collected in Belgian and then used to purchase luxury vehicles in some other European countries with a price tag in excess of 100,000 euros. Through such expensive purchases, criminals were effectively converting black money to legitimate assets disguising the original source of money.
During the investigation, police also seized criminal assets worth 2.3 million euros. The suspects are now waiting for extradition to Belgium.
Billions of Dollars in Cash Laundered through Luxury Items Purchase in Canada
Canadian law enforcement authorities have arrested a group of criminals that were involved in illegal gambling and then laundering black money using luxury items. It has been found during the investigation that billions of dollars have been laundered through British Columbia casinos in cash transactions of $10,000 and more.
Police found the criminals to be involved in financial crimes for ten years and during this time, they bought expensive items like cars, yachts, and jewelry to convert the illegal gambling money into legal assets.
Global Regulations Monitoring Luxury Goods Market
The rising concerns of money laundering and terror financing through luxury goods have convinced all the major jurisdictions and global financial watchdogs to regulate this sector by legislating and enforcing strict AML screening measures. Almost all the vulnerable countries have legislated laws to discourage criminals and penalize them in case the crime is proven in court.
Australia
Australian Transaction Reports and Analysis Center (AUSTRAC) is the primary body fighting money laundering and terror financing. AUSTRAC has termed the luxury items industry a big threat to the financial system encouraging criminals to carry out heinous crimes. AUSTRAC is considering the guidelines by FATF to eradicate financial crimes using high-value items and converting illicit funds to legal cash or assets. Not only the items but AUSTRAC has also termed high-worth property a threat to the monetary system.
New Zealand
New Zealand has a history of implementing strict laws for all types of financial crimes. The government passed Anti-Money Laundering and Countering Financing of Terrorism Act in 2009. The act aims to give confidence to citizens in their financial system and align with international AML standards. The act covers the luxury items industry and recommends that law-enforcement authorities implement stringent measures to monitor all the transactions in this sector making it secure for sophisticated buyers.
FATF's Recommendations
The Financial Action Task Force (FATF) has also highlighted the need for strict AML regulations to regularize the luxury items industry. FATF has termed luxury vehicles, yachts, jewelry, aircraft to be the primary sources of financial crimes and instructed all nation-states to implement a risk-based approach to counter criminals.
It has further been guided to monitor all the transactions exceeding 10,000 euros and report them to the local law enforcement agencies. Countries not complying with the AML and CFT guidelines will be put under observation which can further lead to their inclusion in black and grey lists.
Enhanced Due Diligence and AML Compliance for Luxury Goods Market
The luxury items market poses the same threats of money laundering and terror financing as financial institutions do. Banks, insurance companies, and other monetary services have implemented strict Know Your Customer (KYC) and AML screening measures lessening the crime rate. In the same way, luxury goods market should also implement customer due diligence standards to get details about the sellers and buyers. Robust KYC measures will aid AML screening solutions to monitor suspicious activities and identify the culprits.
Furthermore, luxury items industry should have access to global sanctions and Politically Exposed Person (PEP) lists to identify the criminals. FATF and Interpol have accumulated huge data of criminals involved directly or indirectly in money laundering and terror financing which must be consulted before any sale/purchase of high-value items. Screening data in this way can help law enforcement identify criminals and eliminate them from the system.
What Shufti Pro can Offer?
Crimes in the luxury items sector are presenting an alarming situation causing financial losses and discouraging potential customers. The industry is in dire need of robust KYC and AML screening solutions through which true identities of consumers can be verified.
Shufti Pro's state-of-the-art KYC and anti-money laundering screening solution are compatible options for the luxury goods sector to comply with global standards and report any suspicious activity. AML screening solution has access to 1700+ global sanctions and PEP lists and provides output by screening data against them. Shufti Pro's solutions are efficient enough to verify customers in less than a second with 98.67% accuracy.
Want to know more about Know Your Customer (KYC) and Anti-Money Laundering (AML) screening solutions?