BEFORE YOU GO...
Check how Shufti Pro can verify your customers within seconds
Request Demo
No thanks
Emerging technologies have altogether revolutionized the online gambling industry and instead of visiting brick-and-mortar casinos, players are preferring to bet online. Especially the pandemic has caused a huge surge in the trend of online gambling and nearly 96% of gamblers have preferred to play gambling games while sitting in their homes. Not only the gamblers but online casino operators have also found credible sources of earning by providing online gambling services.
Currently, the global value of online casino industry is estimated to be $66.7 billion and is expected to touch $92.9 billion by 2023. However, the huge hike is also associated with a myriad of risks including identity theft, age verification, and money laundering. Unlike the banks, online gambling sector has not implemented stringent identity verification and Anti-Money Laundering (AML) checks which have encouraged criminals to exploit online casinos. Near Field Communication (NFC) is an advanced technology that can be the perfect solution to curb increasing criminal activities.
An Overview of Prevailing Crimes in Gambling Industry
Gambling is quite risky and the lack of security measures has made it more unsafe for players as well as casino operators. Cybercriminals have found advanced and more sophisticated ways to exploit gambling platforms and commit crimes like identity theft and money laundering. The bad actors steal the identities of players and get involved in fraud particularly multiple account scams, and money laundering. Not only gamblers but online casino owners are also involved in financial crimes using these platforms.
In the UK alone, 5.7 million players fell victim to identity fraud in twelve months with the expectancy of numbers rising every year. After stealing the identities of players, criminals use the details not only to exploit gambling platforms but also other financial organizations, particularly banks and insurance companies. NFC verification is the most viable solution for online casinos securing the users from identity theft risks and keeping money launderers away from the system.
The rising risks of financial crimes have led all jurisdictions to take strict actions against culprits eradicating monetary crimes from online gambling platforms. In the wake of this, several cases have surfaced in the recent past where criminals were dealt with heavy hands to set examples for fraudsters.
Federal Authorities Announce Charges Related to Million Dollars Gambling Scam
Federal authorities in California have taken up a case where some current and former athletes have been found involved in illegal gambling operations. The defendants have agreed to commit money laundering by investing millions of dollars in betting on a gambling website based in Costa Rica.
Criminals were involved in illegal activities for the past six years and made a revenue of $2000 per day. Court has further found that all these investments are illegal as per the state law and ordered further investigations to discover more illicit transactions relating to the case.
Singapore Authorities Bust Illegal Online Gambling Ring
Singapore law enforcement agencies have conducted a raid and seized $530,000 worth of electronic equipment and mobile phones which were being used to run illegal gambling operations. Authorities have frozen all the bank accounts and assets connected to the criminals and charged them under the Remote Gambling Act 2014. Police officials have further vowed that they will keep on doing such raids to secure online casinos from financial crimes.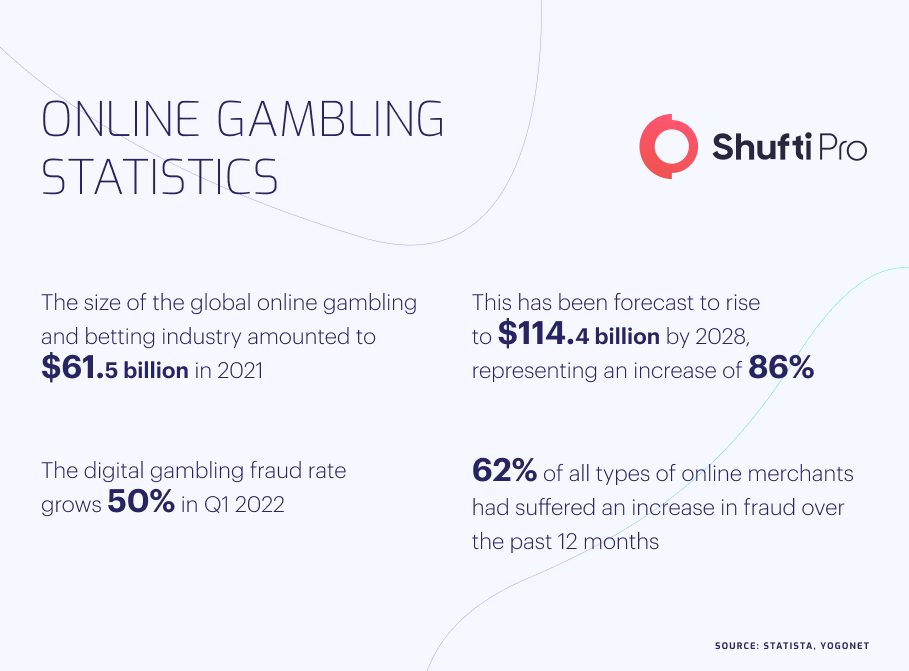 Global Regulations Monitoring Online Gambling
Online gambling has become a huge source of money laundering and other monetary crimes which has led the global watchdogs to legislate laws and keep away criminals onboarding the system. Countries like the USA, UK, Singapore, Malta, and Australia have high percentages of online casinos and all of them are working tirelessly to implement strict regulations against crimes.
Interactive Gambling Act 
The Interactive Gambling Act is the primary law monitoring all kinds of gambling activities in Australia. As per this law, online gambling is not allowed in Australia but casinos can arrange sports betting after getting a license from the concerned authorities. The act also put restrictions on advertising the banned services and online complaints can be registered in case of any violation by casinos.
Several amendments have been made to this act to cope with the contemporary challenges. New restrictions have been implemented on gambling platforms which have resulted in an overall decrease in financial crimes in Australia using online casinos.
Remote Gambling Act
Singapore is a hub for online casinos and gambling providing safe havens to financial criminals. Remote Gambling Act 2014 is the primary law in Singapore monitoring all online gambling activities and platforms. This law defines the role of online casinos, games, and advertisements ensuring all activities are performed under strict guidelines.
The purpose of the Act has also been explained to be the main regulatory authority behind all gambling operations. It further restrains gambling platforms from becoming the source of crime or disorder or even supporting any illegal activity and preventing young and other vulnerable persons from onboarding the system.
Securing Minors and Protecting Online Casinos using NFC Verification
With the increasing number of crimes, it has become imperative for online casinos to implement NFC verification for seamless onboarding of consumers. Using NFC verification, gambling platforms can verify the identities of players accurately and quickly. Almost 80% of smartphones have NFC technology which can be used in verifying the users. The majority of countries are issuing chip-based identity cards having all the personal details of consumers and NFC-enabled phones can further be used to extract information from the identity document. In this way, only the users with true identities will be onboarded reducing the risks of financial crimes.
To add to it, protecting minors onboarding gambling platforms is another huge concern for the authorities. Underage persons are highly exposed to money laundering and identity theft as they do not have enough knowledge about gambling and the terms & conditions linked to it. It has been estimated that 36% of people aged 11 to 16 are spending their own money on online casinos. Implementing an NFC verification system can help gambling companies to verify the true identities and credentials of users restricting minors from onboarding the system.
What Shufti Pro can Offer?
Shufti Pro's state-of-the-art NFC verification services are the most compatible solution for online gambling companies. Using NFC services, online casinos can verify the true identities of consumers using a simple tap of a chip-based identity document. Shufti Pro's verification solutions support cross-platform integration with all the online systems effectively curbing monetary crimes and preventing minors from joining casinos. NFC verification services are efficient enough to verify the true identity in less than a second with 98.67% accuracy.
Want to know more about the NFC-based verification services for online gambling companies?