BEFORE YOU GO...
Check how Shufti Pro can verify your customers within seconds
Request Demo
No thanks
Although the digital revolution has brought us unprecedented levels of connectivity and comfort, it has also created new difficulties, particularly when it comes to building trust with online interactions. When creating a new social media account, sending money, or gaining access to private information, the ability to confirm the identity of the parties involved is essential. Nowadays, facial recognition technology is used to identify faces and verify that our digital interactions are secure. Facial contours on a person's face are the primary source for comparison and analysis to identify them.
Whilst security measures like facial recognition technology work to keep people safe, people need privacy to protect their private information. Nevertheless, access to sensitive information is frequently required for security, which may raise problems with one's right to privacy. To make the internet safer whilst also defending human rights, it is important to strike the right balance between security and user-friendliness. With several parties involved and having different points of view, the debate over whether facial recognition is safe or not is complex and confusing. Some claim that the right to privacy is an essential one that must be protected at all costs, whilst others claim that security concerns frequently take precedence over personal freedoms.
What is Facial Recognition Technology?
The usage of facial recognition technology allows for KYC verification. The individual's face is scanned and transformed into models, which are subsequently saved in the shape of machine learning data and compared with the photographs in the databases. It does away with the requirement for carrying ID cards and time-consuming identification procedures. As a result, it is one of the more popular biometric services. 
Why is Facial Recognition Important?
Facial recognition has become a crucial component in maintaining trust and ensuring security in the constantly evolving digital environment. The possibility of fraud, data hacking, and identity theft has grown along with the rise in online connectivity. As a result, businesses, governments, and individuals worldwide rely on improved facial recognition technologies to safeguard sensitive information and foster trust in online interactions. 
Facial recognition technology is essential for legal compliance in sectors like financial institutes, fintech, banking, insurance, and e-commerce, where KYC and AML requirements are stringent. Additionally, it makes safeguarding personal information easier, preventing identity theft, and ensuring the dependability of online services and systems.
Not only is facial recognition service a luxury, but these days, with stringent multi-complex requirements, it's a necessity. In an interconnected world, enterprises are dealing with actual people and assets. Establishing trust in this fast-paced digital realm is a challenging task, for which several service providers have created identity verification techniques to authenticate identities in this ever-changing ecosystem.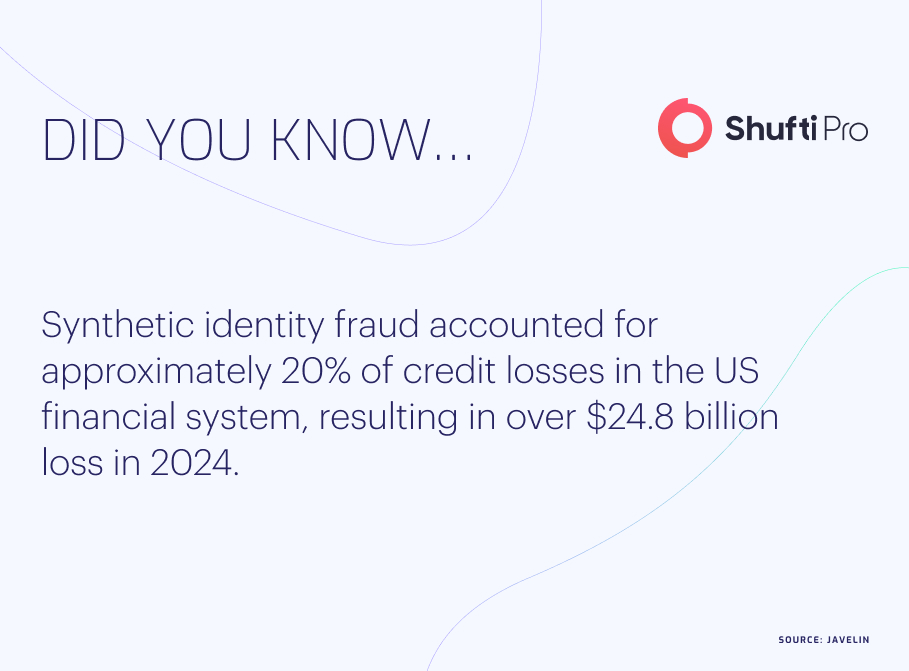 Identifying Criminals Through Surveillance
The AI facial recognition technology is currently being used for extensive monitoring. It aids in identifying people or groups who require close observation, typically for legitimate reasons. Criminals can be recognised at the scene of an incident using AI facial recognition technology. It can also help in identifying criminals who operate with no restraint. It can also significantly contribute to making cities safer. Analysis of real-time data is now possible because of this technology. To do this, it first takes a picture or a video, analyses it, and then recognises the object or person.
Law enforcement agencies widely use AI face-recognition technology to identify suspects from various documents or information. To validate or identify criminals or people engaged in illegal activity, installing AI-equipped cameras in vital locations is crucial.
Tracking Criminals with the Use of AI Technology
The police can use facial recognition technology more effectively to find a criminal in a crowded location. They must first add a photo of the criminal in the AI-driven monitoring system. The city's entire territory is scanned by cameras, which come into action. All faces that the cameras detect will be analysed and compared by the cameras. An alert is sent if the surveillance detects a match in the crowd. The police might capture the culprit once they arrive at the precise location.
The adoption of AI face recognition technology by the police forces will make it easier to track down criminals. The potential for preventing crime using real-time facial recognition is rising rapidly. This technology is progressively starting to expand as a result of significant improvements. This new tracking system requires access to numerous databases to function effectively. These data should also include a variety of faces and environments. Faces with various skin textures, taken from multiple angles and in different lighting conditions, must be included in the data. All of these can increase the algorithm's accuracy.
Developments in Facial Recognition Technology
Facial recognition technology has been available for some time now. Nevertheless, advances in machine learning, artificial intelligence, and other algorithms have brought new revolutions in this technology. Though many people embrace the concept of password-less authentication, recent technological advancements go beyond simply unlocking the phone. 
This face-driven technology strengthens security whilst improving convenience and personalisation of access to public spaces with extraordinary speed and ease. Additionally, the distinct biometric token uses facial recognition to enable a frictionless and personalised user experience, whether it be in an airport, hotel, or shopping centre. These outright user advantages are increasing the social acceptability of this technology. 
Facial Recognition Technology and How Does It Work?
Facial recognition technology has been widely employed for various purposes, whether it is opening doors in a hotel or helping solve serious crimes. It is the quickest biometric technique available for identifying and verifying human faces. Following various rounds of image processing come the mathematical algorithms for biometric facial recognition, which are:
Capture:

Collecting physical or behavioural data is the first step in the process.

Extraction:

Templates should be created using the extracted data after gathering data.

Comparison:

Extracted data is compared with existing templates in the database.

Matching:

Biometric technology only needs a few seconds to determine whether a new sample matches the existing database's facial features.
Facial Recognition Technology: is it Good or Bad?
The use of facial recognition technology has led to a discussion over whether it is required to fight crime or constitutes an illegal invasion of privacy. Nonetheless, some feel that this technology is a blessing in disguise. It has transformed the verification procedure but has opened a portal of illicit activities by joining hands with automation. Innocent people are being wrongly accused of crimes they didn't commit and are wrongly recognised by AI facial recognition technology. If utilised correctly, facial verification technology could remove the need for manual verification solutions whilst saving effort, time, and money. 
AI and Facial Recognition: How is Changing the Tide?
Around the world, facial recognition software is increasingly being used in various industries. Although privacy concerns could slow adoption in some regions, the tide has turned and is revolutionising corporate practices worldwide. 
Smart checkpoints implemented at airports serve as an example of how this technology can open up our time and lower the expenses of mandatory compliance. Facial recognition poses serious issues, as with other cutting-edge technologies. To achieve the greatest benefit for society and ensure they cause the least harm, progressive policies are the preferable course of action.
People are worried about corporate facial recognition technology since it is highly unreliable unless the subject cooperates by being still and gazing squarely at the camera when providing the photo. This is substantially different from the uncooperative recognition of people using surveillance equipment without their knowledge, about which people are worried. Because of this, cooperative facial recognition solution are widely used at borders and were carefully designed with privacy in mind.
The Role of Facial Recognition in the Fight Against Fraud
Crime occurs when individuals use a mask or a false identity to conceal their activities. Cybercriminals hide their identities by making up false identities or falsely claiming the real identity of another individual, just like bank robbers would cover their faces, identities, and trails by wearing masks and gloves. Since identity platforms make it far more difficult to steal or create a counterfeit identity to deceive, identity fraud has decreased compared to the past. However, since today's techniques are more complex and evolved than those of the past, everyone must adopt an appropriate facial recognition solution. 
How can Shufti Pro Help?
For the purpose of verifying identification, Shufti Pro comes in handy. Using our cutting-edge, revolutionary technology, we offer intelligent facial recognition technology through behaviour-based anti-spoofing detection. Our services are accessible in 240+ nations. We utilise a 2+2 verification method, offer multilingual OCR data extraction in 150+ languages, and have software that instantly recognises fraudulent IDs. Even in very complex regions, our facial recognition system maintains regulatory compliance whilst acting as a stronghold of face authentication. 
Are you ready to secure identity in an era of artificial intelligence and complex jurisdictions?