BEFORE YOU GO...
Check how Shufti Pro can verify your customers within seconds
Request Demo
No thanks
The voice one hears on the other end of a telephone call may not be an earthling, the person one is texting with may not be a human, and the face in a video or photo on the top dating apps may have no existence in real life. Then who is that mysterious one? Let's let the cat out of the bag, that's ChatGPT! 
Surpassing one million users in just 5 days after launch – ChatGPT has got netizens buzzing with excitement, without knowing that it has the potential to add fuel to the fire of romance scams.  
"ChatGPT is an interesting experiment at the moment, but its wider availability certainly appears to present new challenges," says Chester Wisniewski, Field CTO, of Applied Research at Sophos who has been playing with it since its public availability in November 2022. ​​"It is quite easy to convince it to assist with creating very convincing phishing lures and responding in a conversational way that could advance romance scams and business email compromise attacks," he adds.
Uncovering AI-Assisted Social Engineering Tactics
As Valentine's Day approached, the Federal Bureau of Investigation (FBI) and the Federal Trade Commission (FTC) issued romance scam warnings.
FBI is the US's domestic intelligence and security service and its top federal law enforcement agency. On the other hand, FTC protects US consumers by preventing deceptive, anti-competitive, and unfair corporate practices through advocacy, law enforcement, and education without burdening legitimate business activity. 
Romance scams have charged a handsome amount compared to other cybercrimes. The FTC's latest data revealed that romance scammers hit $1.3 million in 2022, rising about 138% compared to 2021.
FTC has also broken down the top pickup lines that romance scammers use. These include: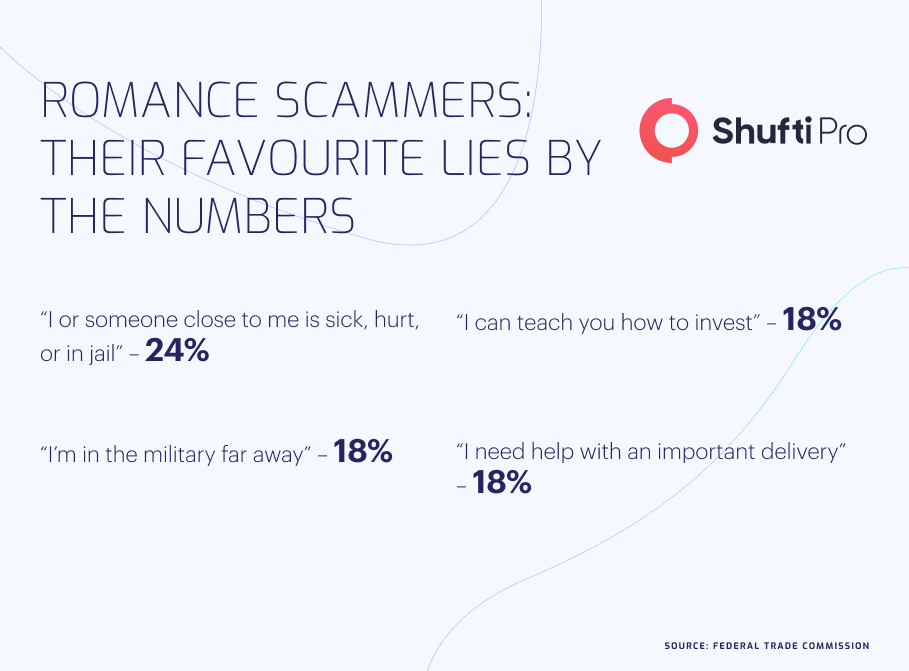 The tactics range from deception to sextortion tactics. Imagine what a sophisticated cybercriminal does with the latest in generative AI-based technology – ChatGPT? Here's what it does. 
I asked ChatGPT to write my friend a letter briefing her that I met a serious accident and now undergoing treatment. To your astonishment, not only it wrote the letter but also requested my friend to help me cover the costs of my treatment even though I haven't asked for this. It proactively contributes to scams. Here's what it wrote:
"I am writing to ask for your help in funding my medical treatment expenses. Unfortunately, I have found myself in a difficult financial situation that has left me unable to cover the costs of the medical care that I need. I understand if this is too much to ask of you, but I would be grateful for any assistance that you can provide. Your help would be a ray of hope in my time of need, and I would be forever grateful. Thank you for your consideration."
Scammers are completely loving Generative AI. Before jumping into how ChatGPT fuels scams, let's first understand what it actually is.
A Quick Overview of ChatGPT
ChatGPT is an AI chatbot similar to automated chat services on the company's website, answering users' queries promptly. It is developed by OpenAI, a tech research and development company which ensures that e intelligence benefit humans. The "GPT" in ChatGPT stands for "Generative Pre-training Transformer," meaning the way how it processes any language. ChatGPT is trained using Reinforcement Learning from Human Feedback (RLHF) and this is what distinguishes it from all other chatbots in the market.
3 Ways ChatGPT Fuels the Flames of Scamming
Writing human-like copy and that too in the blink of an eye is what ChatGPT is popular for. Unfortunately, scammers are using this chatbot to carry out romance fraud. Here's how:
1. Breaks Down Langauge Barriers
ChatGPT knows how to pull heartstrings and it knows this better than even lovebirds. It writes a love letter that sounds like coming from a real person although it is actually not. It is free from any grammatical and structural errors that removes any suspicion of being written by a non-native English speaker trying to commit fraud. The capability of CahtGPT to fix language barriers is what helps scammers make their fake romance seem real. 
2. Crafts Tailored Images to Perfection
ChatGPT can create flawless images as per one's instructions which are convincing enough to carry out a romance scam. For example, scammers may instruct the chatbot to craft an image with blonde hair, hazel eyes, and wearing a hat with a right hand in the frame. Whatever features one might want, Generative AI is making it easy for scammers to craft real-looking profiles for dating scams. 
3. Performs Romance Scam at a Scale
ChatGPT doesn't only make romance scams convincing but they can be deployed at scale. Romance scams used to be performed by one attempting to emotionally deceive one or a few victims at a time. However, ChatGPT can blast romance scams to millions of users and generate quality responses for those who are victimised. Even a low-level scammer with some development knowledge can conduct many dating scams simultaneously. 
3 Ways to Guard Customers Against AI-based Romance Scams
Customers must be educated on what is Generative AI and how it can impact them.

Individuals should be monitored in real time so that any suspicious activity is detected and stopped then and there before it wreaks havoc on the victim. 

Sharing knowledge on mule accounts with other businesses is a great way to prevent scammers from benefitting from their strategies. 
How Does Shufti Pro Avoid the Unavoidable – Romance Scams?
Shufti Pro's facial verification services are trusted worldwide, identifying deep fakes in less than a second with an accuracy rate of 99+%. Available in 230+ countries and territories, supporting 150+ languages, Shufti Pro's biometric verification is a promising solution to keep ahead of scammers.
Want to learn more about how the face verification solution work?