BEFORE YOU GO...
Check how Shufti Pro can verify your customers within seconds
Request Demo
No thanks
Facebook Pay is a new payment system launched by Facebook for all the apps under the Facebook umbrella including Messenger, WhatsApp, and Instagram. Facebook Pay is designed to facilitate payments across all social networks. According to Deborah Liu, Vicepresident of Marketplace and Commerce, Facebook Pay is introduced to provide "convenient, secure and consistent payment experience" for all people across the Facebook platform. 
Through Facebook Pay, you will be able to send money to your friends, buy stuff online or even donate to charities online. Facebook Pay will begin rolling out on Messenger and Facebook in the US this week. Initially, the payment system will be available for fundraisers, event tickets, in-game purchases, person-to-person payments and even purchases from some businesses that operate on Facebook's Marketplace.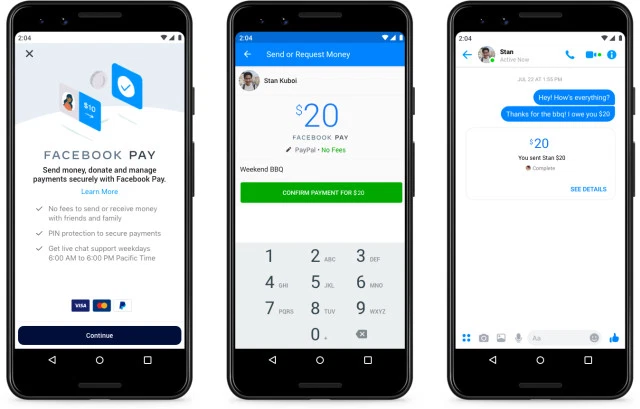 According to Facebook's Newsroom, Facebook Pay is an entirely different entity than Facebook's new Calibra wallet and the Libra network. The payment system can be accessed through the setting sections of Facebook or Messenger apps. The payment system will support most debit and credit cards along with PayPal. 
Source: Facebook
Facebook Pay comes just weeks after a substantial number of companies dropped out of Libra. PayPal – the nonprofit company that oversees the creation and rollout of the cryptocurrency. – was one of the first companies to disassociate from the Libra Association. For right now, Libra doesn't have the backing of most major US payment processors. This still hasn't stopped Facebook from expanding in the digital payment industry with Facebook Pay.