BEFORE YOU GO...
Check how Shufti Pro can verify your customers within seconds
Request Demo
No thanks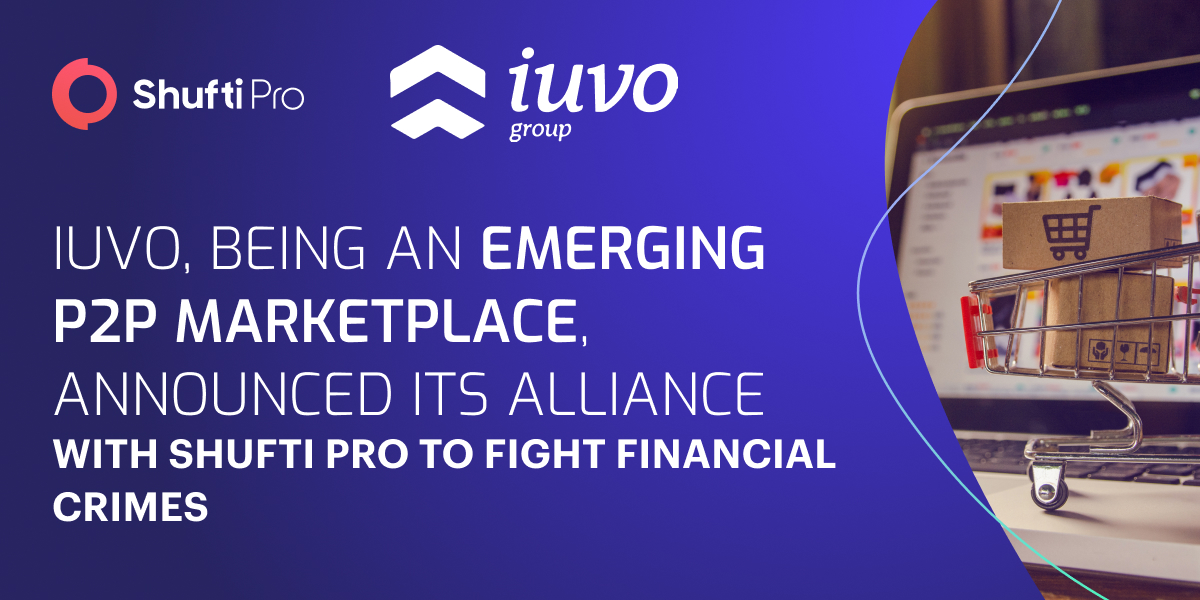 Iuvo Joins Forces with Shufti Pro to Eliminate Financial Crimes in the P2P Marketplaces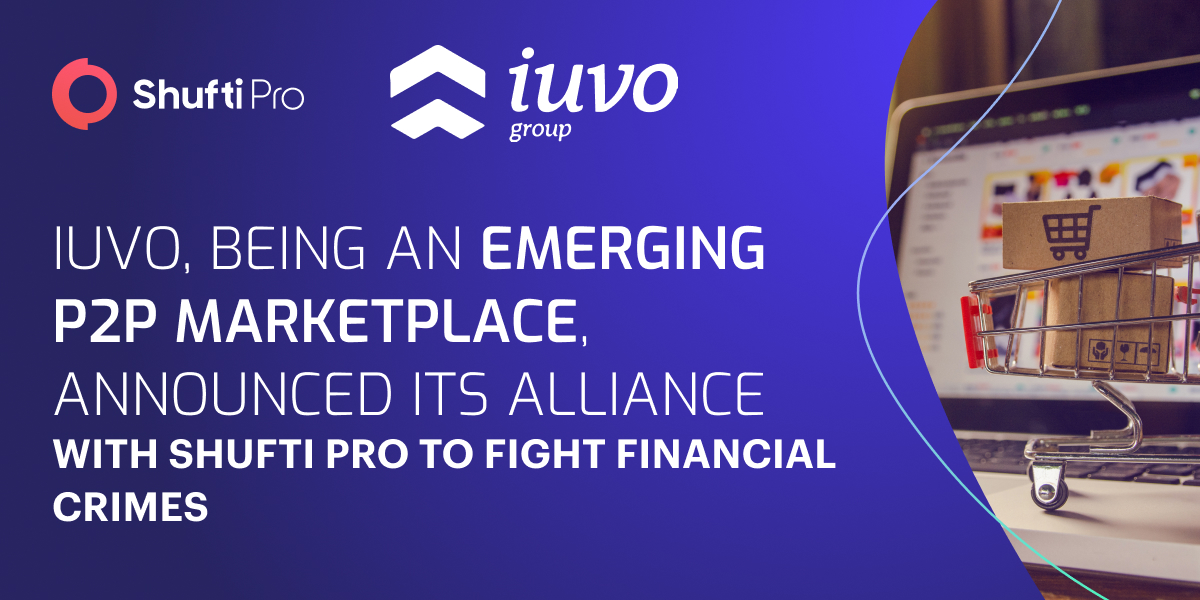 London, UK – April 20, 2023 – luvo is a European company and growing P2P marketplace that has now partnered with Shufti Pro to eradicate the risk of financial fraud from Fintech markets whilst meeting global KYC and AML regulatory requirements.
Iuvo was launched in July 2016 as the first South Eastern European peer-to-peer platform and is currently enhancing its operations, proving that the company has the spark to do wonders. This model offers investors attractive returns while it allows loan originators to leverage the P2P model to support their activities. Once a loan is granted, it is listed on iuvo, where investors can monitor and invest in it to make profits.
Operating as a P2P marketplace is accompanied by risks of cyber attacks, which can cause serious reputational damage, KYC and AML compliance failure, and losing potential investors. Risks like money laundering, terrorist financing, and identity theft can harm any financial company – and that's why iuvo has integrated Shufti Pro's IDV solutions into its existing infrastructure for seamless and user-friendly detection of financial violations.
Shufti Pro, a globally trusted IDV platform, offers AI-powered KYC and AML solutions to diverse firms worldwide. From high customizability to verification accuracy up to 99.3%, global reach amongst businesses to being a reliable firm, the company has the tendency to overcome every loophole within iuvo's IDV system. With this partnership, iuvo will not need to worry about crimes like money laundering and terrorist financing.
Commenting on the partnership, the CEO of iuvo, Blagovest Karadzhov said: "Currently, we are in the process of improving the platform. Our goal is to achieve maximum satisfaction from the interaction of the clients with the product. We chose Shufti Pro because it offers a great way to identify customers and prevent fraud. Shufti Pro is an AI-based verification service that combines AI and HI to enable automated verification. Iuvo has investors all around the world and the verifications with Shufti Pro are completed within 30-60 seconds, with global coverage to verify the identity documents in 150 languages. Its services are currently utilized in 230+ countries and territories."
"Eliminating financial fraud from Fintech markets and relevant industries is our biggest concern and for that, our team will put in every effort & hard work in providing the best of our IDV services and successful KYC compliance strategies to iuvo," said Victor Fredung, CEO of Shufti Pro.
About Iuvo
iuvo strives to deliver superior experiences for investors through its widely listed credit portfolio by trustful originators and outstanding platform simiplicity. We give numerous opportunities for progressive investing and freedom of choice while focusing on constantly accelerating customer experience, high investment returns, and security.
About Shufti Pro
Shufti Pro being one of the leading identity verification service providers, offers KYC, KYB, KYI, AML, and OCR solutions to keep the Fintech environment safe from fraudulent activities. The UK-headquartered firm has expanded to seven international offices and introduced a suite of 17 IDV products & relevant features since it was created in 2017. With the ability to verify over 10,000 documents in 150 languages, Shufti Pro serves customers in 230+ countries and territories.
For more information, please contact:
Paul Keene
Snr. Digital Marketing Manager | Shufti Pro
[email protected]
+44 020 3435 6498
Market Pro
Marketing Partner | Shufti Pro
[email protected]