BEFORE YOU GO...
Check how Shufti Pro can verify your customers within seconds
Request Demo
No thanks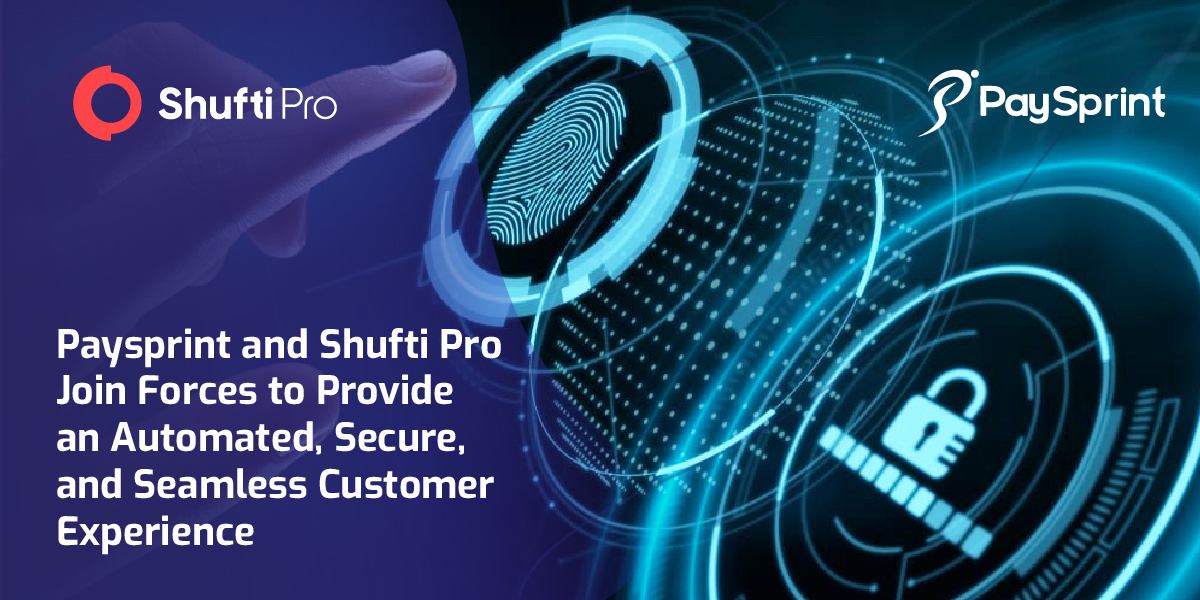 Paysprint and Shufti Pro Join Forces to Provide an Automated, Secure, and Seamless Customer Experience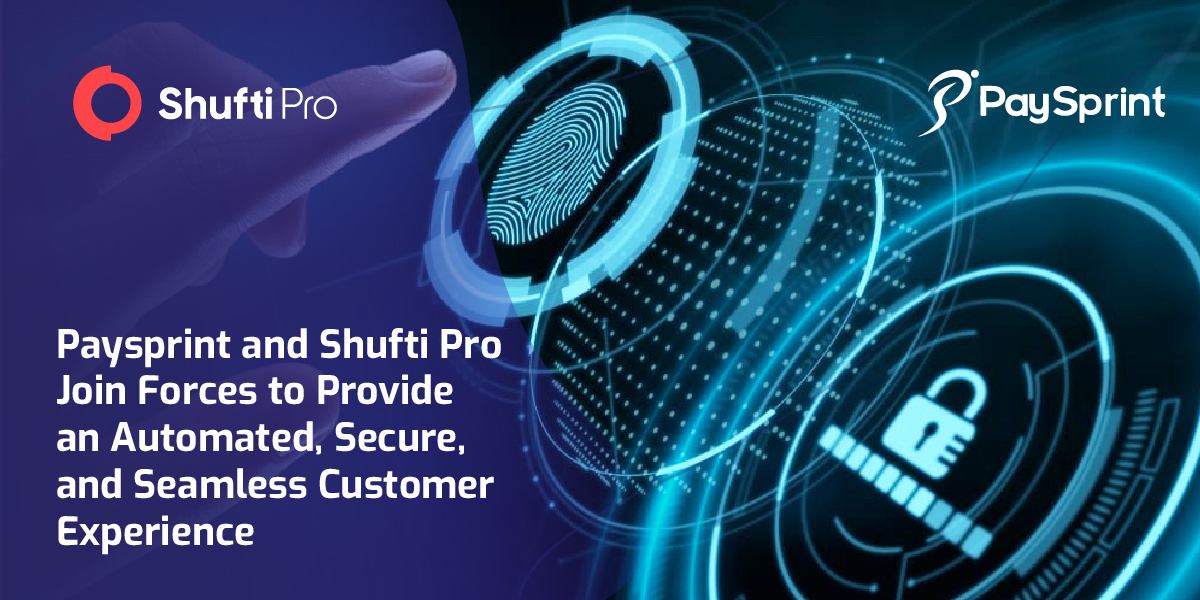 London, UK – DEC 9, 2022 – PaySprint, a fintech company headquartered in Toronto, Canada, has announced a partnership with Shufti Pro, a globally trusted identity verification service provider, to perform seamless, fast, and secure customer transactions while adhering to global KYC & AML regulations.
PaySprint is a 100% subscription-based digital wallet that enhances payment processing among individuals and merchants. The company's digital wallet enables individuals to send and receive money locally and across the border, while merchants are able to receive payments from customers through QR Code for face-to-face payments, sharing payments link for remote customers, and online payments on the business website through API with no usage fees.
Reduced costs, convenience, speed, and personalization are some of the main factors that make fintech players successful in today's digital economy. While these advantages paint a positive picture, there is also a riskier part to being an online service provider. Fraudsters try their best to manipulate the system and take advantage of unsuspecting users in the Fintech markets. That is why PaySprint has decided to upgrade its fraud prevention strategy and integrate Shufti Pro's identity verification services.
Shufti Pro, a global trust platform, makes the most of an organisation's identity verification investment by eliminating manual processes and enhancing operational efficiency. The company's reliable and highly accurate IDV solutions are built to detect and prevent identity theft and data breaches, thereby securing customer transactions. Through this partnership, PaySprint is able to integrate Shufti Pro's suite of over 17 services via a single API that helps the company avoid any type of fraudulent activity while meeting AML, KYC, and CTF regulations around the world.
Commenting on the partnership, the CEO of Paysprint, Shalom Adebiyi, said: "Shufti Pro made it easy for us to expand more rapidly into many more countries than we envisaged. We believe that partnering with Shufti Pro would continue to enable us to meet the local compliance requirements and deliver superior values to our customers."
"According to FTC reports, financial service providers experienced a 39% increase in fraud cases last year, while businesses belonging to other industries faced an increase of 7%," said Victor Fredung, the CEO of Shufti Pro. "The rise in fraud cases is enough to show how badly businesses related to the finance industry need IDV services. We are proud to be assisting our partner, PaySprint, in avoiding identity and financial fraud while helping them to meet KYC & AML regulations."
About Paysprint
PaySprint was incorporated in 2021 to deepen the financial inclusion of the underserved in both urban and semi-urban centres globally through its product, PaySprint. Leveraging existing technological and payment infrastructure, the company's digital wallet offers seamless, end-to-end payments at minimum costs. In addition, merchants connected with customers nearby can create and send invoices on any mobile device instantly, receive payments from customers and withdraw funds to the bank with ease. PaySprint is currently available in over 100 countries and in 52 currencies
About Shufti Pro
Shufti Pro is an identity verification service provider offering KYC, KYB, KYI, AML, and OCR solutions worldwide. The UK-based company has 5 international offices and has launched a suite of 17 different IDV products since its inception in 2017. With the ability to verify over 10,000 documents in 150 languages, Shufti Pro serves customers in 230 countries and territories. 
For more information, please contact:
Graeme Rowe
CMO | Shufti Pro
[email protected]
+44 7909 447255