BEFORE YOU GO...
Check how Shufti Pro can verify your customers within seconds
Request Demo
No thanks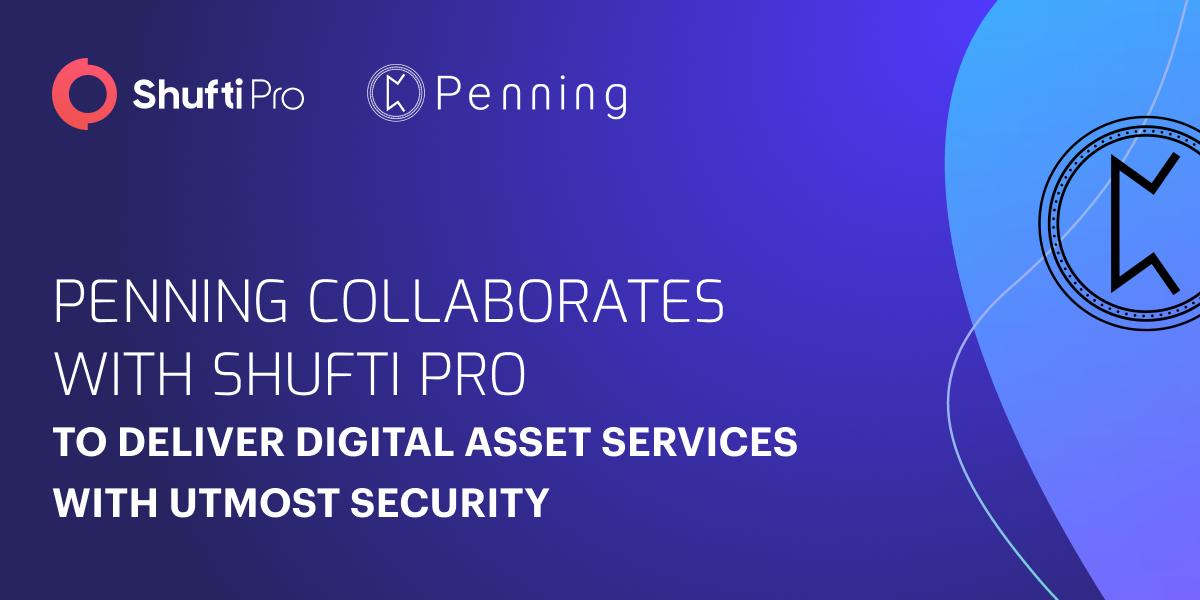 Penning Collaborates with Shufti Pro to Deliver Digital Asset Services With Utmost Security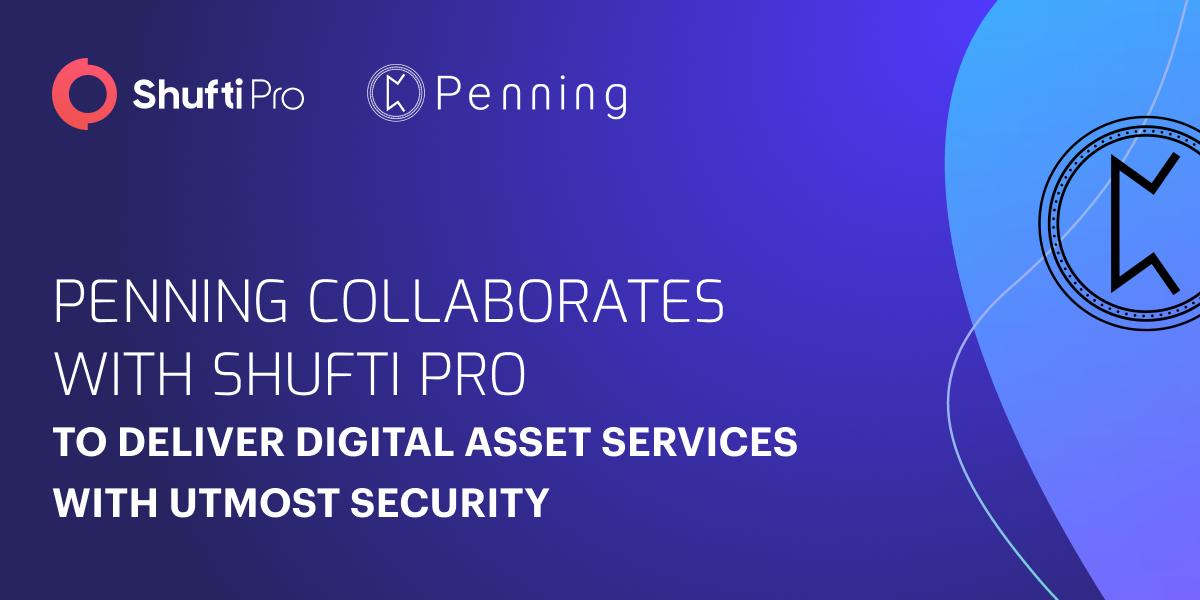 London, UK – August 17, 2023 – Penning, a leading innovator in digital financial solutions, has partnered with Shufti Pro, a globally renowned identity verification solution provider. This partnership aims to revolutionise the digital asset landscape by providing cutting-edge security measures for users seeking seamless and secure management of their digital assets.
Penning is pivotal in bridging traditional finance (TradFi) with the contemporary CeDeFi terrain, harnessing the potential of digital assets and blockchain to elevate worldwide capital movement. With Penning Pay, a secure cross-border payment platform, medium to large-scale businesses and brokers manage transactions efficiently. Moreover, Penning VASP (Virtual Asset Service Provider) develops products and solutions for clients using digital assets and blockchain technology.
Shufti Pro's identity verification services are renowned for offering seamless, real-time verification experiences with an accuracy rate of 99.3%. The company gained significant recognition for its commitment to fighting fraud, protecting sensitive data, and building digital trust.
In an era where the online economy is rapidly expanding, ensuring the utmost security of digital assets has become paramount. This collaboration will help our client to integrate Shufti Pro's regulatory-compliant identity verification solution that safeguards users' digital assets from potential threats and fraud.
"Shufti Pro will help optimise Penning's business practices through its advanced KYC/KYB services. With robust identity verification, we'll ensure only legitimate customers and partners onboard our platform, reducing fraud risk. The streamlined onboarding process will enhance user experience, leading to increased customer satisfaction. Real-time monitoring will help us proactively identify suspicious behavior, safeguarding our business from potential threats. With Shufti Pro's compliance assurance, we'll stay ahead of regulatory requirements. We expect Shufti Pro to elevate our security, efficiency, and compliance, paving the way for a successful and trustworthy future," said Jimmie Steinbeck, CEO of Penning.
"Digital asset service providers like Penning require state-of-the-art IDV solutions to offer the utmost security for their clients," said Victor Fredung, CEO of Shufti Pro. "Through this collaboration, our client can offer a more secure digital assets landscape whilst upholding KYC, KYB, and AML regulations."
About Penning
Penning is on track to becoming the future investment bank for the digital assets space. With a regulatory-compliant financial infrastructure, Penning caters to businesses and investors with a full suite of digital assets services like those experienced in traditional banking. With Penning's high-performing hedge-fund (Penning AIF) and broker/OTC desk, on/off-ramp services for digital assets, Penning is setting the path for new possibilities within financing and banking. Next service on the roadmap: cross-border payments solutions utilising the power of digital assets and blockchain technology. With a global reach in Copenhagen, Denmark, Penning is the gateway for connecting traditional finance to digital asset opportunities.
About Shufti Pro
Shufti Pro is a leading IDV service provider offering KYC, KYB, KYI, AML, biometric verification, and OCR solutions, accelerating trust worldwide. It has six international offices and has launched 17 complimentary IDV products and solutions since its inception in 2017. With the ability to automatically and securely verify over 10,000 ID documents in more than 150+ languages, Shufti Pro proudly serves customers in 230+ countries and territories.
For more information, please contact
Paul Keene
Snr. Digital Marketing Manager | Shufti Pro
[email protected]
+44 020 3435 6498
Market Pro
Marketing Partner | Shufti Pro
[email protected]