BEFORE YOU GO...
Check how Shufti Pro can verify your customers within seconds
Request Demo
No thanks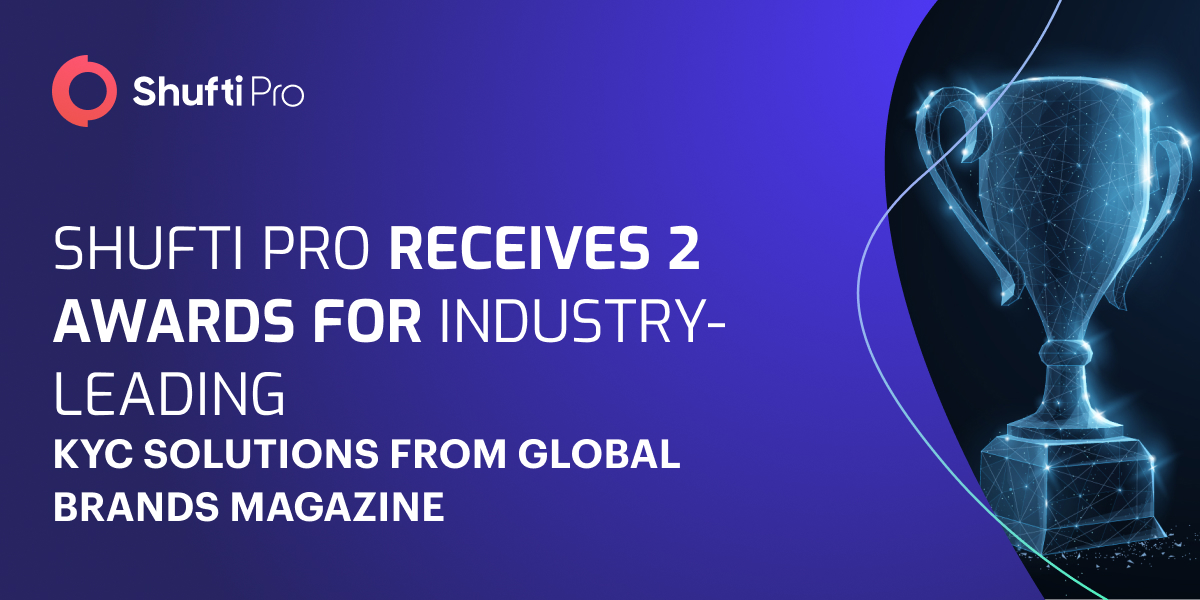 Shufti Pro Receives 2 Awards for Industry-leading KYC Solutions from Global Brands Magazine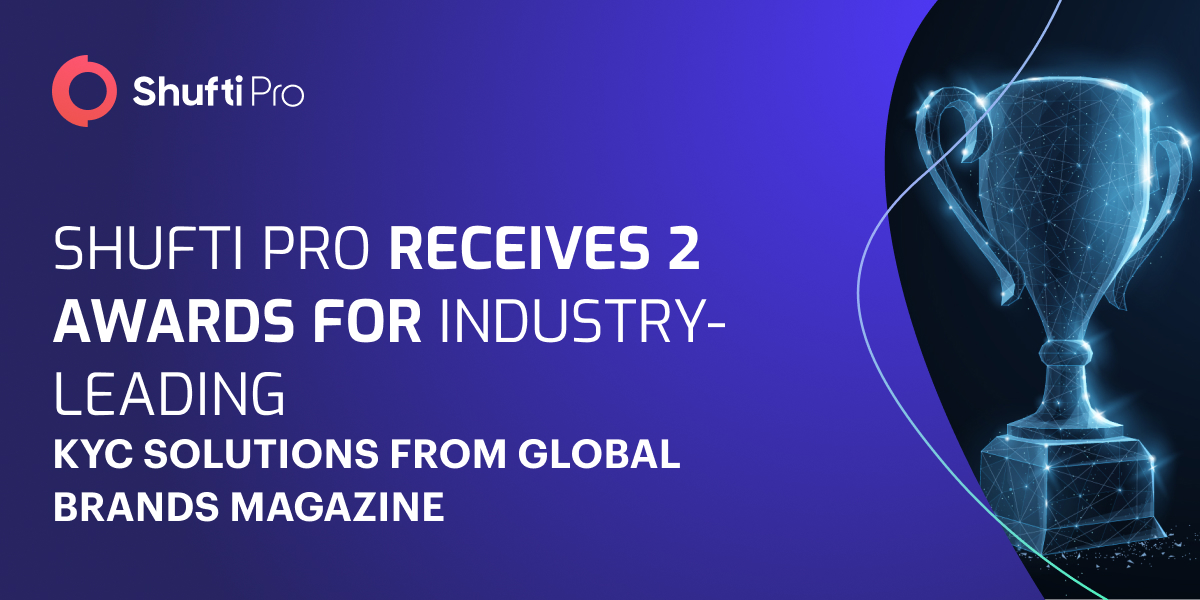 Initially Published on PR Log 
London, UK – April 13, 2023 – Shufti Pro, the leading provider of digital identity verification services, announced that it has been awarded two prestigious awards in the category of "Fastest Growing KYC Solutions Provider, United Kingdom 2023" & "Best Use of Technology in ID Verification, Northern Ireland 2023" by Global Brands Magazine. Shufti Pro was given these awards for state-of-the-art KYC and ID verification services, contributing to the company's rapid expansion and beneficial impact.
Global Brands Magazine is a renowned UK-based publication that recognises organisations and individuals for their outstanding contributions to businesses worldwide. With a focus on up-to-date news, reviews, opinions, and polls, it's a reliable source of information for readers worldwide.
Shufti Pro provides AI-based IDV solutions to enterprises in the Fintech, Regtech, banking, and many more industries. The company offers IDV solutions to companies of all sizes due to its global reach and has an unprecedented verification accuracy rate of 99%.
Shufti Pro's KYC and AI-powered ID verification solutions have helped businesses across various industries, including financial services, e-commerce, and gaming, to enhance their security and customer experience. The recognition from Global Brands Magazine is a significant milestone for Shufti Pro, stating it to be a preferred choice for businesses worldwide, and this acknowledgement will undoubtedly further enhance its reputation.
"We are honoured to receive these two awards "Fastest Growing KYC Solutions Provider, United Kingdom 2023" & "Best Use of Technology in ID Verification, Northern Ireland 2023" awards by Global Brands Magazine," said Victor Fredung, CEO of Shufti Pro. "This recognition is a testament to our commitment to providing innovative and secure digital identity verification solutions that enable businesses to onboard their customers confidently."
Shufti Pro recently launched its Risk Assessment Service to evaluate customers' risk factors and restrict fraud quickly. In addition, they published their ID fraud report 2022 and were named the best use of AI for 2022 by the World Financial Award.
About Shufti Pro
Shufti Pro is a leading identity verification service provider offering KYC, KYB, KYI, AML, biometric verification, and OCR solutions, accelerating trust worldwide. It has six international offices and has launched a suite of 17 complimentary IDV products and solutions since its inception in 2017. With the ability to automatically and securely verify over 9000 ID documents in more than 150+ languages, Shufti Pro proudly serves customers in 230+ countries and territories. 
For more information, please contact
Paul Keene
Snr. Digital Marketing Manager | Shufti Pro
[email protected]
+44 020 3435 6498
Market Pro
Marketing Partner | Shufti Pro
[email protected]