BEFORE YOU GO...
Check how Shufti Pro can verify your customers within seconds
Request Demo
No thanks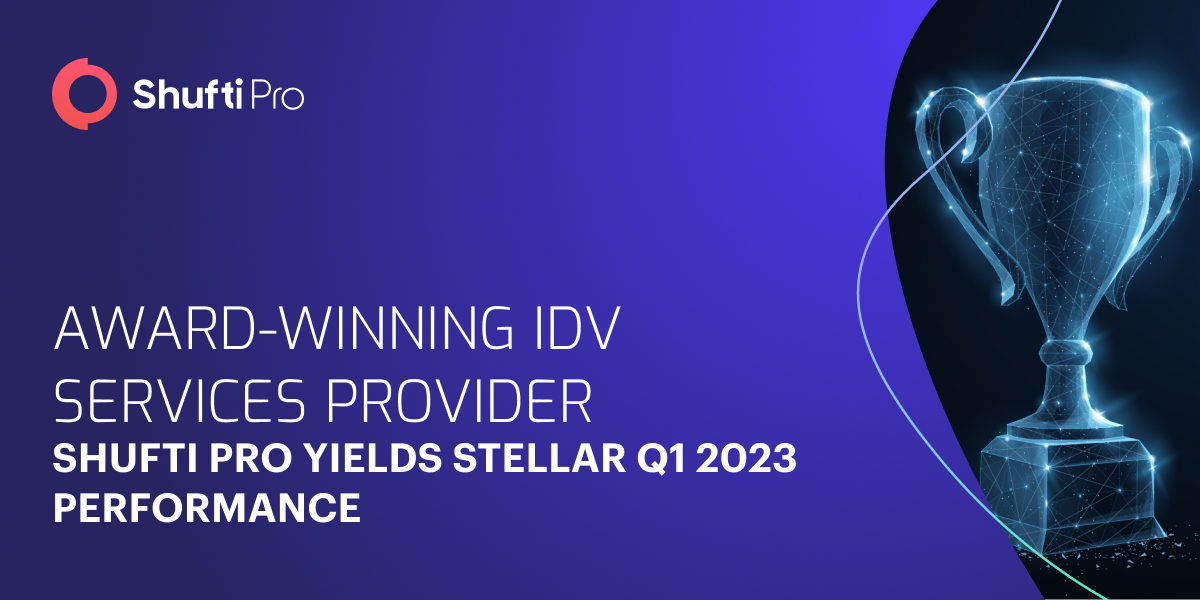 Award-winning IDV Services Provider Shufti Pro Yields Stellar Q1 2023 Performance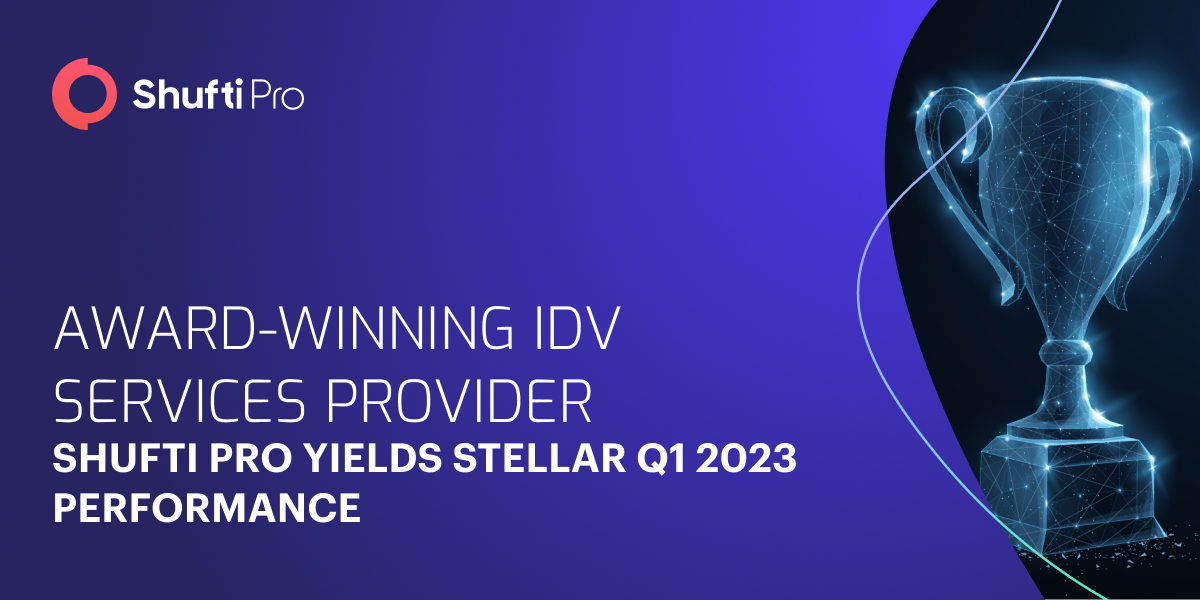 Initially Published on PR Log 
London, UK – July 21, 2023 – Shufti Pro, the leading identity verification (IDV) service provider, observed a substantial increase in client onboarding for the first quarter of the fiscal year 2023, as compared to the same period last year.
During the observed quarter, Shufti Pro successfully onboarded an impressive total of over 60 corporate clients, spelling a remarkable growth trend. This rise in client acquisition reflects its commitment to empowering businesses with cutting-edge IDV solutions for trust and security.
The newly onboarded clients, including IFX Brokers, Momint, Rock Stable, and VetMe, among others, are prominent industry players in crypto, payment processing, trading, and social networking. Their decision to partner with Shufti Pro solidifies the company's position as the preferred IDV services provider around the globe.
Victor Fredung, CEO of Shufti Pro, expressed his point of view towards this exceptional growth; "Our strong results in a challenging operating environment are a testament to our intensified focus on enhancing our global footprint and the strength of our IDV services. Our clients are already recognising the advantages of entrusting their entire customer journey with us. We remain focused on delivering innovative solutions tailored to the unique needs of our valued partners."
As the company expands its global footprint and continues to refine its services, Shufti Pro remains focused on developing cutting-edge technology and strengthening its partnerships with fintech enterprises. As part of this commitment, the company has recently achieved SOC 2 Type 2 Certification, demonstrating its adherence to stringent security and privacy standards. Additionally, Shufti Pro has introduced a new Risk Assessment Service to its IDV suite of verification tools, enabling businesses to further enhance their risk mitigation protocols.
About Shufti Pro
Shufti Pro is a market leader in building organisational trust through its identity verification services, including KYC, KYB, KYI, AML, biometric verification, e-IDV, and OCR solutions. The company aims to empower global businesses with its suite of 17 different IDV products, offering secure verification of 10,000 ID documents in more than 150+ languages. Since its inception in 2017, Shufti Pro has expanded to six international offices, helping businesses in 230+ countries and territories. 
For more information, please contact
Paul Keene
Snr. Digital Marketing Manager | Shufti Pro
[email protected]
+44 020 3435 6498
Market Pro
Marketing Partner | Shufti Pro