BEFORE YOU GO...
Check how Shufti Pro can verify your customers within seconds
Request Demo
No thanks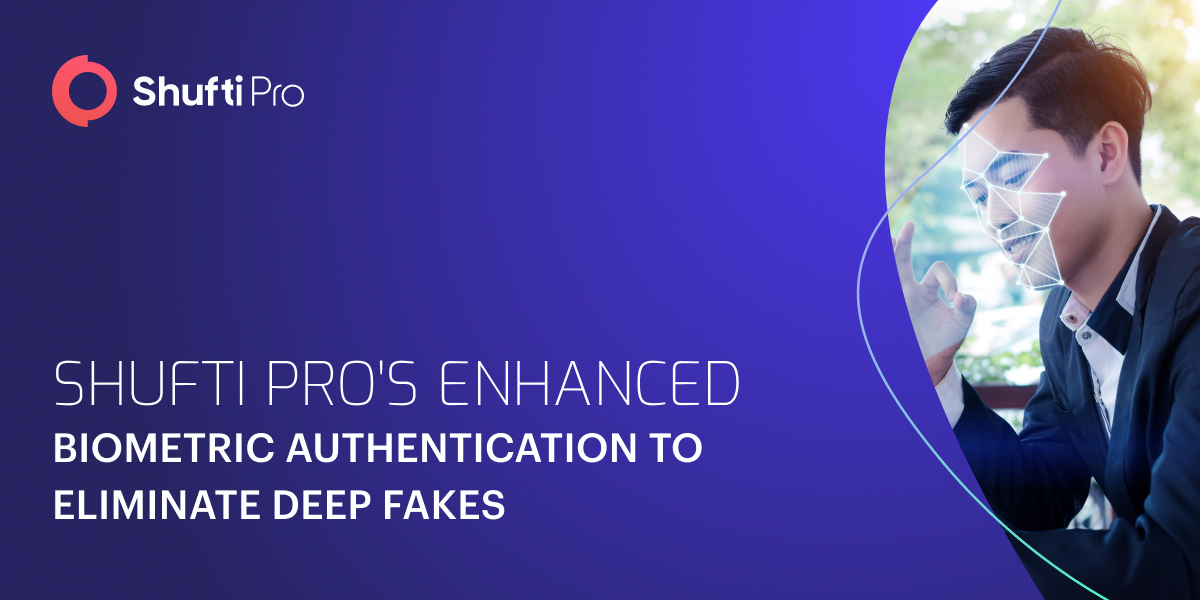 Shufti Pro Enhances Biometric Authentication Through Advanced Depth Sensing Technology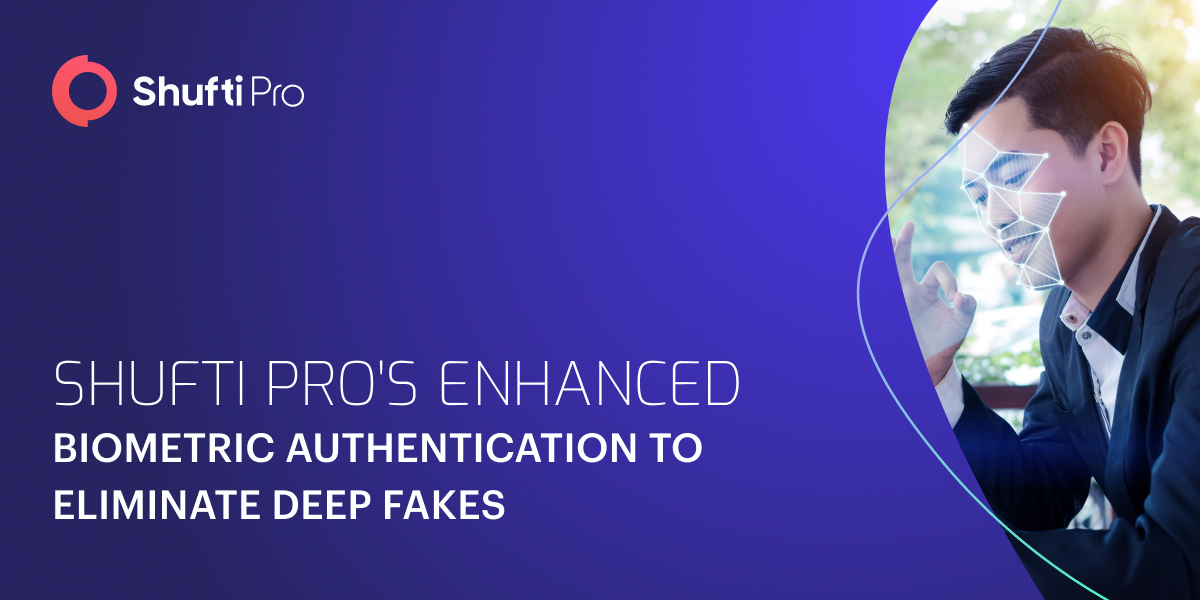 London, UK – September 27, 2023 – Shufti Pro, an award-winning IDV service provider is announcing its recent upgrades in the biometric section. The newer authentication system is even more secure than ever, deterring identity fraud and financial crimes to the highest level. 
According to the report by FTC, they receive over 5.7 million fraud reports every year that are worth $10.2 billion, and the figure is increasing at the rate of 19%/ year. Scammers are evolving and finding new ways to bypass authentication systems, e.g., deep fakes, 3D masking, and images. Shufti Pro recognised these issues and introduced the updated and most secure biometric authentication platform ever designed. 
"To overcome the evolving tactics of ID scammers, an up-to-date and advanced solution was required. We recognised a need for an enhanced biometric authentication capable of effectively deterring all modern forms of ID spoofing attempts. We are now introducing the all-new biometric verification platform, equipped with depth-sensing technology that can now spot all kinds of deep fakes, masking and flat images with better accuracy than ever," said Victor Fredung, CEO of Shufti Pro.
The newer platform uses a three-layer AI model to ensure that every verification performed is accurate. It includes:
AI (1st layer):

Shufti Pro's enhanced proprietary AI performs the verification with an accuracy of up to 99.7%.

Human review (2nd layer):

The AI model makes decisions based on the previous model. Human reviewers evaluate each decision of the AI and remodel its algorithm for better accuracy. 

Quality Check (3rd layer):

Shufti Pro's quality assurance performs a 100% verification audit to ensure each verification delivers accurate results and minimises errors.
The all-new biometric authentication system is also designed to detect deep fake deceptions through depth sensing technology. It utilises Machine Learning (ML) for depth perception, enabling the identification of flat 2D images and mitigating various types of facial deepfakes. The machine learning algorithm can also identify 3D masking attempts with an accuracy rate better than before. Through liveness detection that analyses human expressions and features, the algorithm recognises the masking attempts. This enables on-spot detection to detect if the user is using a 3D mask to bypass the biometric authentication. 
About Shufti Pro
Shufti Pro is a leading IDV service provider offering KYC, KYB, KYI, AML, biometric verification, and OCR solutions, accelerating trust worldwide. It has seven international offices and has launched 17+ complimentary IDV products and solutions since its inception in 2017. With the ability to automatically and securely verify over 10,000 ID documents in more than 150+ languages, Shufti Pro proudly serves customers in 240+ countries and territories.
For more information, please contact:
Paul Keene
Snr. Digital Marketing Manager | Shufti Pro
[email protected]
+44 020 3435 6498
Market Pro
Marketing Partner | Shufti Pro
[email protected]