BEFORE YOU GO...
Check how Shufti Pro can verify your customers within seconds
Request Demo
No thanks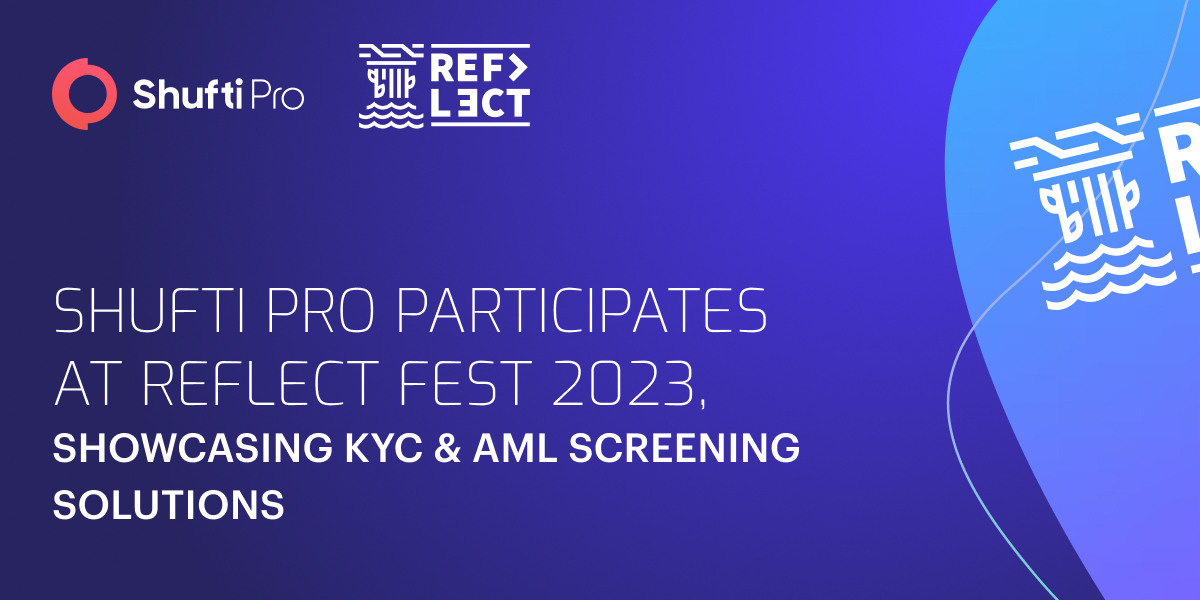 Shufti Pro Took Center Stage at Reflect Fest 2023, Highlighting KYC & AML Screening Solutions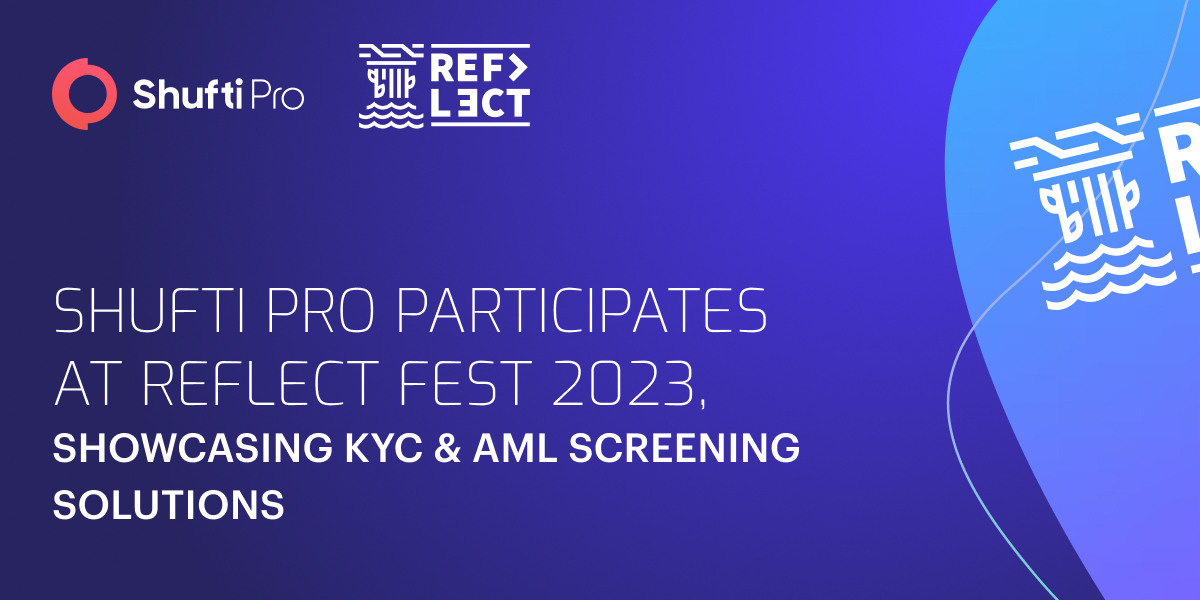 Initially Published on pr.com
London, UK – October 27, 2023 – Shufti Pro, one of the leading ID verification service providers is pleased to announce its successful participation in the Reflect Festival, which took place in Cyprus on September 20-21, 2023. The event is known as the #1 tech & business festival in South Europe and the Middle East, brings together investors, entrepreneurs and decision-makers. Every year, attendees gather together at the festival to share innovative ideas, build relationships and spread their brand's awareness to a wider audience.
This year, Shufti Pro was an exclusive partner in Reflect Fest's Cybersecurity stage. Shufti Pro experts shed light on modern cyber threats for organisations on a global scale. Moreover, they also mentioned the modern tactics of scammers to commit cybercrime and how KYC & KYB solutions can assist businesses in combating the evolving tactics of fraudsters.
According to the research Javelin's current state of cybersecurity threats report, since COVID-19, 42 million victims have been affected by identity fraud, resulting in a whooping financial loss of $52 billion to date. The report also states that the current number of identity fraud cases is the highest ever recorded in history. The major cause of this hike is the deep fake technology, allowing scammers to clone the biometrics of the real person e.g., face and voice to bypass the identity authentication system.
Shufti Pro emerges as a key player in the fight against this surge in identity fraud. From KYC to KYB, the platform provides SMEs with all the solutions to fight the evolving tactics of ID fraudsters, securing business operations and safeguarding customer's data. It utilises AI (Artificial Intelligence) and ML (Machine Learning) to authenticate customers along government-provided databases to verify entities across multiple checks. These include risk assessment, document and biometric verification, PEPs, AML screening and other various KYC checks, guaranteeing a secure platform and preventing fraudsters from gaining access to the business's platform.
"As one of the leading KYC providers, we're keen to collaborate with investors and other start-ups to revolutionise the digital world and eradicate the ID fraud that causes significant financial loss to innocent users. Our partnership in Reflect Fest aims to contribute valuable insights to the cybersecurity and compliance discourse in the Cyprus market and diligently expand our services to Cyprus SMEs, fostering trust among both users and organisations," said Victor Fredung, CEO of Shufti Pro.
Today, Shufti Pro services are being utilised in all major industries including banking, fintech, crypto, real estate, e-commerce, gaming, and more. The services cater to a multitude of use cases, such as account opening, user onboarding, document verification, risk analysis, fraud prevention, investor verification, and many others.
About Shufti Pro
Shufti Pro is a leading IDV service provider offering KYC, KYB, KYI, AML screening, biometric verification, and OCR solutions, accelerating trust worldwide. It has six international offices and has launched 17+ complimentary IDV products and solutions since its inception in 2017. With the ability to automatically and securely verify over 10,000 ID documents in more than 150+ languages, Shufti Pro proudly serves customers in 240+ countries and territories.
For more information, please contact:
Paul Keene
Snr. Digital Marketing Manager | Shufti Pro
[email protected]
+44 020 3435 6498
Market Pro
Marketing Partner | Shufti Pro
[email protected]