BEFORE YOU GO...
Check how Shufti Pro can verify your customers within seconds
Request Demo
No thanks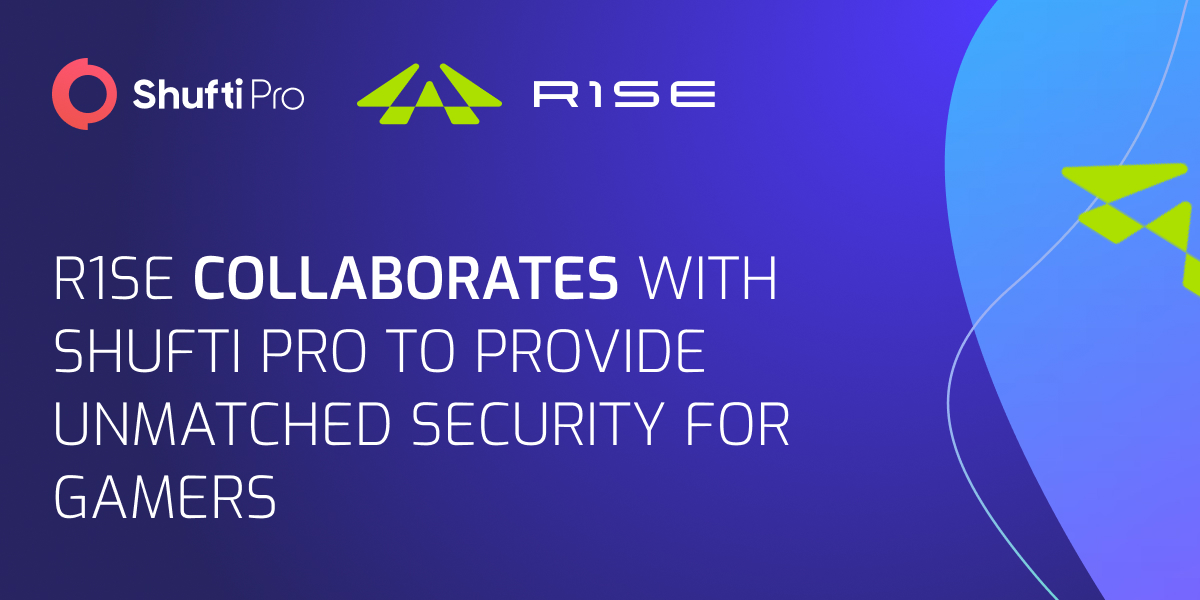 R1SE Collaborates With Shufti Pro to Provide Unmatched Security For Gamers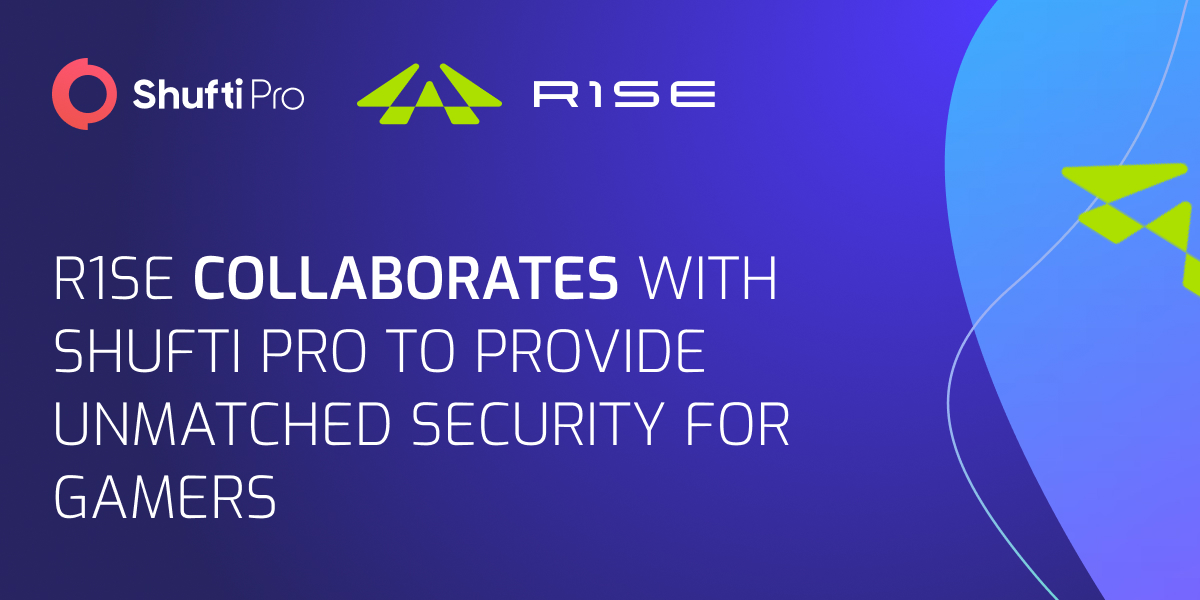 Initially Published on PR Log
London, UK – May 18, 2023 – R1SE, a gaming platform, has partnered with Shufti Pro, an AI-powered identity verification service provider, to ensure the data security of its clients by preventing fraudulent activities during their gaming journeys, further enhancing the customers' onboarding process.
R1SE is a competitive gaming platform that facilitates virtual races for players to compete against the best drivers worldwide. It aims to provide a forum for players to become successful drivers whilst enhancing their driving skills. 
Shufti Pro provides enterprises in the banking, FinTech, and RegTech sectors with AI-powered identity verification solutions. With a global presence and a verification accuracy rate of 99%, the company provides IDV solutions to businesses of all sizes.
Online gaming has gained immense popularity recently, leading to increased fraudulent activities such as identity theft and money laundering. To tackle these issues, R1SE has always prioritised the security and safety of its users. This partnership helps our client quickly and accurately verify users' identities, ensuring no fraudulent activity occurs on its platform. Thus, it provides an additional layer of security to R1SE's platform, protecting it from cybercriminals and fraudsters.
"We chose ShuftiPro because they provide the highest standard of KYC services, which are very thorough and user-friendly. As onboarding partners, they have proven extremely professional and reliable, offering unmatched cooperation and support for rising businesses. We hope and aspire R1SE to great heights together." said the CEO of R1SE.
"To succeed, online gaming companies like R1SE need IDV solutions that are both precise and legally compliant." Said Victor Fredung, CEO of Shufti Pro. "This alliance helps R1SE to enhance its onboarding process whilst complying with KYC regulatory requirements."
About R1SE
R1SE is a driving simulation online platform where users can participate in top-tier games and compete in Assetto Corsa tournaments with significant prize pools. It enables users to enhance their gaming abilities, compete from anywhere, and receive direct compensation for their talents without intermediaries.
About Shufti Pro
Shufti Pro is a leading identity verification service provider offering KYC, KYB, KYI, AML, biometric verification, and OCR solutions, accelerating trust worldwide. It has six international offices and has launched 17 complimentary IDV products and solutions since its inception in 2017. With the ability to automatically and securely verify over 9000 ID documents in more than 150+ languages, Shufti Pro proudly serves customers in 230+ countries and territories. 
For more information, please contact
Paul Keene
Snr. Digital Marketing Manager | Shufti Pro
[email protected]
+44 020 3435 6498
Market Pro
Marketing Partner | Shufti Pro
[email protected]