SHUFTI PRO'S RISK ASSESSMENT LIFECYCLE
The Risk Assessment Process
Safeguard your business against the omnipresent threats of identity fraud and wider financial crime with out intelligent risk assessment solution; empower your business with a comprehensive step-by-step process to protect and fortify your organisation.
Robust process to identify potential risks
Comprehensive analysis of customer profiles
Uncovering signs of suspicious activity
Ensuring regulatory compliance
Staying ahead in the fight against financial crime
Tailored KYC based on customer risk level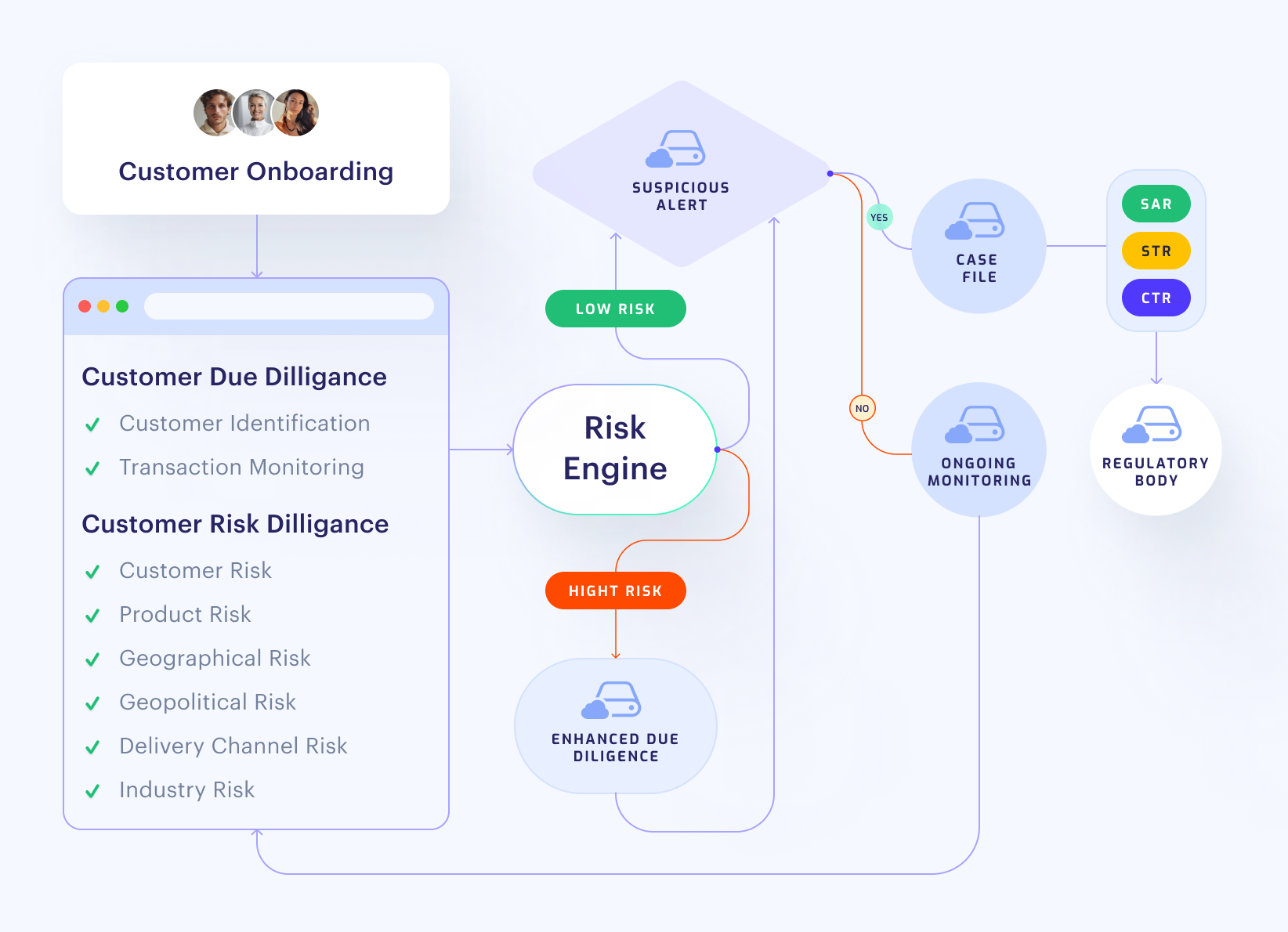 SHUFTI PRO'S ALL-IN-ONE RISK ASSESSMENT SOLUTION
Our state-of-the-art solution allows you to operate across all countries, regions and jurisdictions to seamlessly mitigate the risk of financial crime and meet global compliance – all the tools your business needs in one place.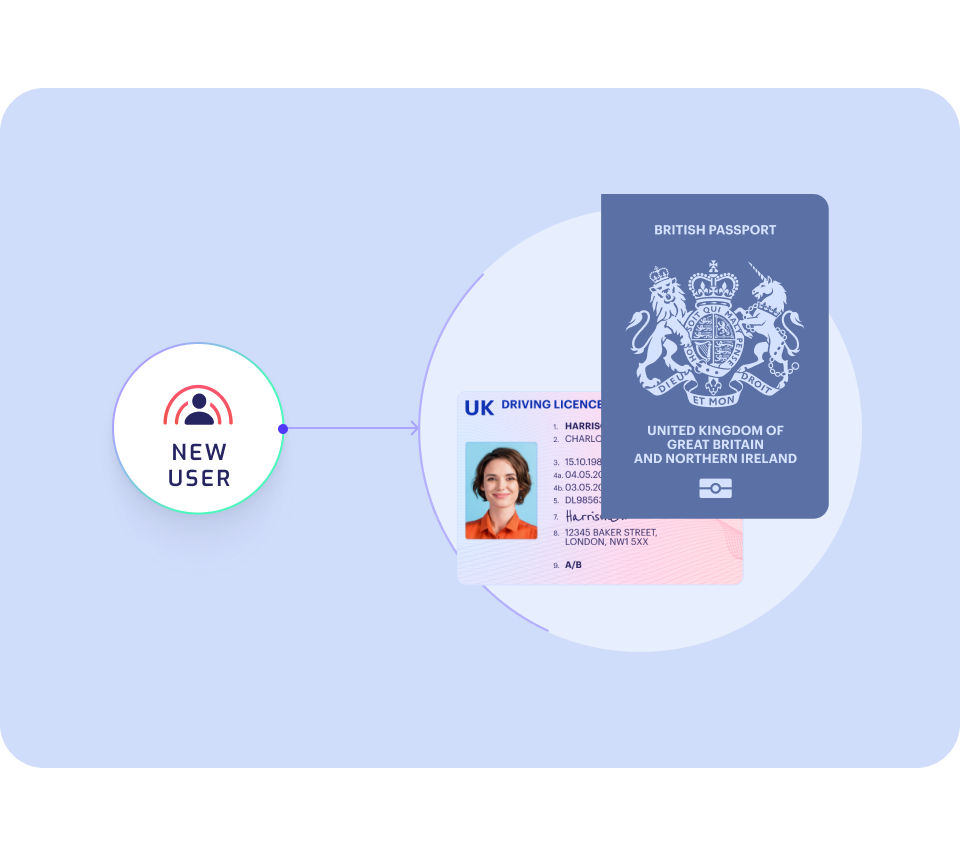 Secure Customer Onboarding
Verify customer identity using reliable sources like government-issued ID cards, passports, or driving licenses, along with authentication checks.
Customer Due Diligence (CDD)
Instantly access customers' vital information such as name, address, date of birth, etc. Efficiently analyse customer activities for risk assessment and regulatory compliance.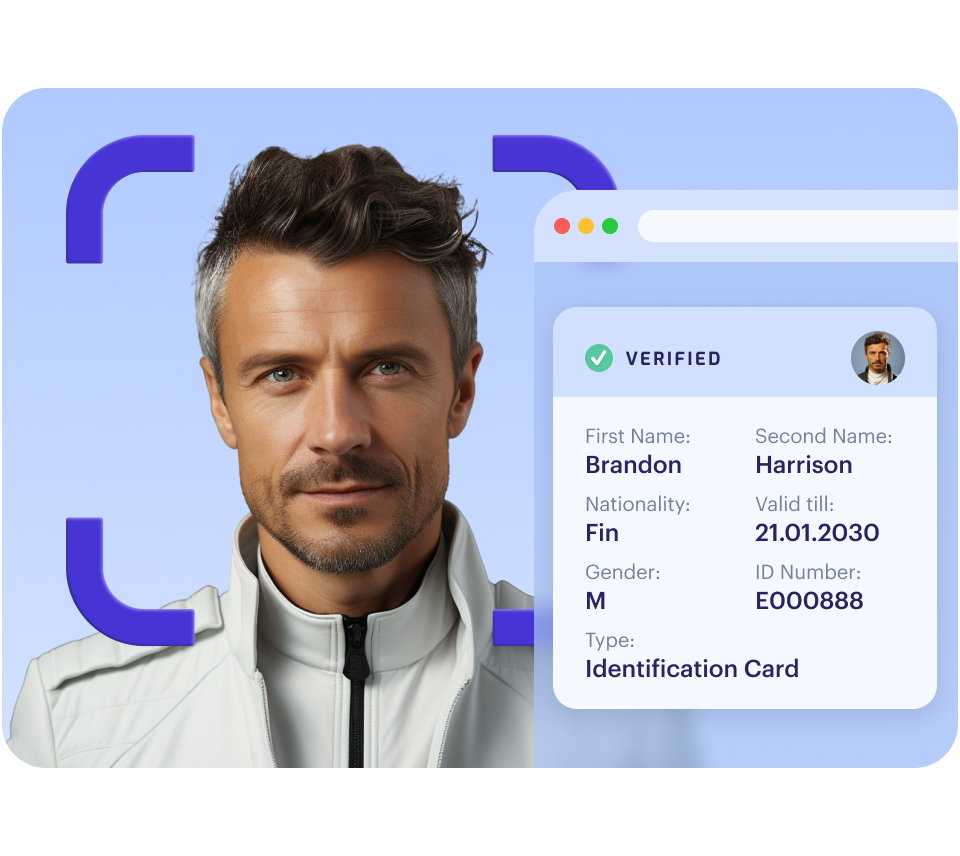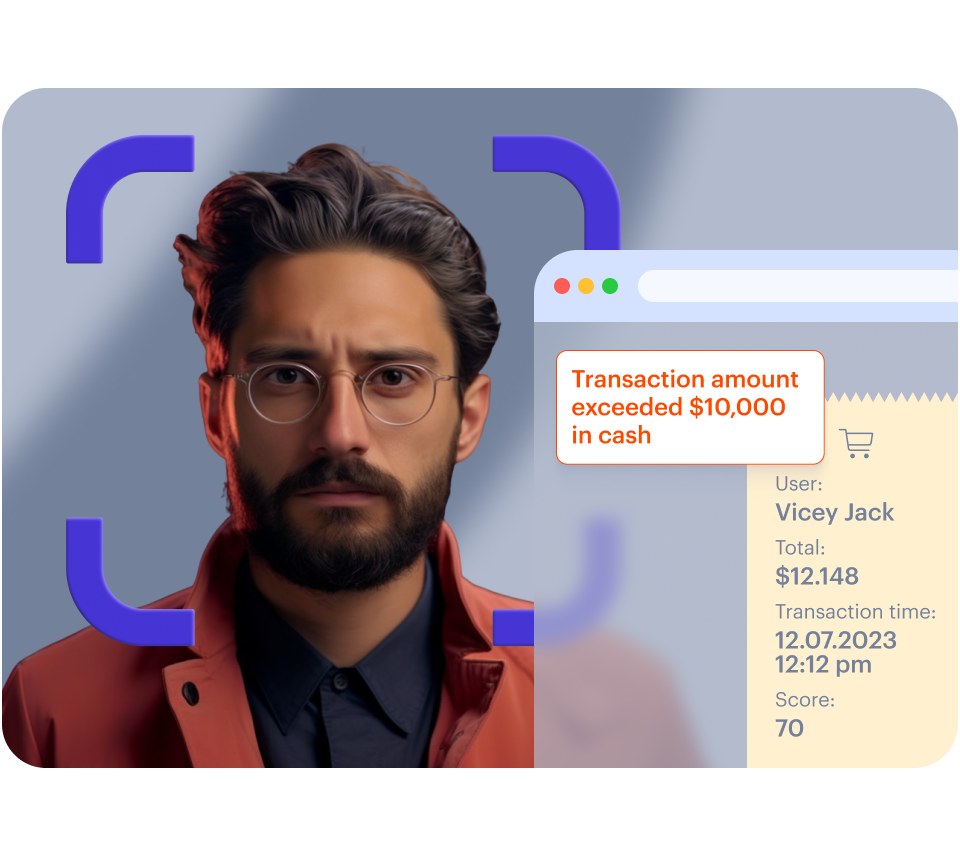 Comprehensive Transaction Monitoring
Identify transactions beyond thresholds, detect suspicious activities, and get a complete view of customers' activity, risk levels, and future behaviour predictions.
Customer Risk Profiling
Shufti Pro assesses risk through customer profile, location, occupation, transaction history, and more, categorising them as low, medium, or high-risk for tailored risk management.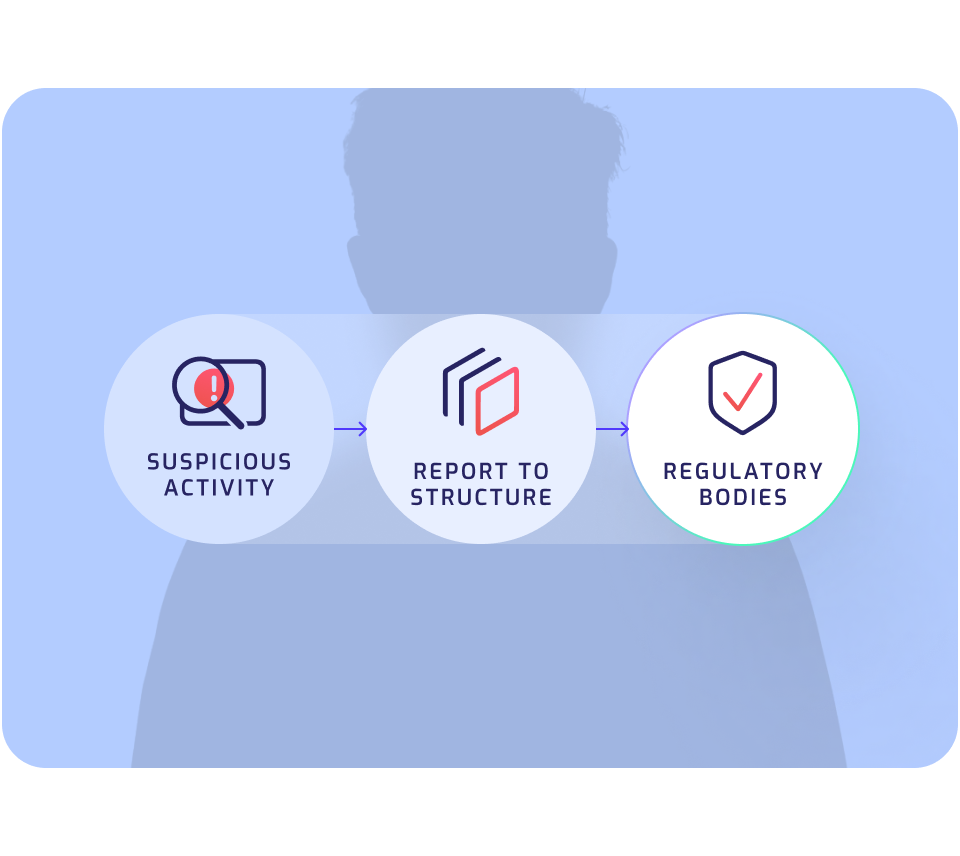 Enhanced Due Diligence (EDD)
Shufti Pro's risk assessment uncovers hidden data realms for valuable insights, including funds sources, transaction purposes, SSN verifications, and reputation analysis, surpassing standard due diligence.
Compliance Reporting Solutions
Achieve effortless compliance with global AML reporting regulations. Generate and file SARs, STRs, and CTRs promptly, minimising financial crime risks and staying ahead of regulatory requirements.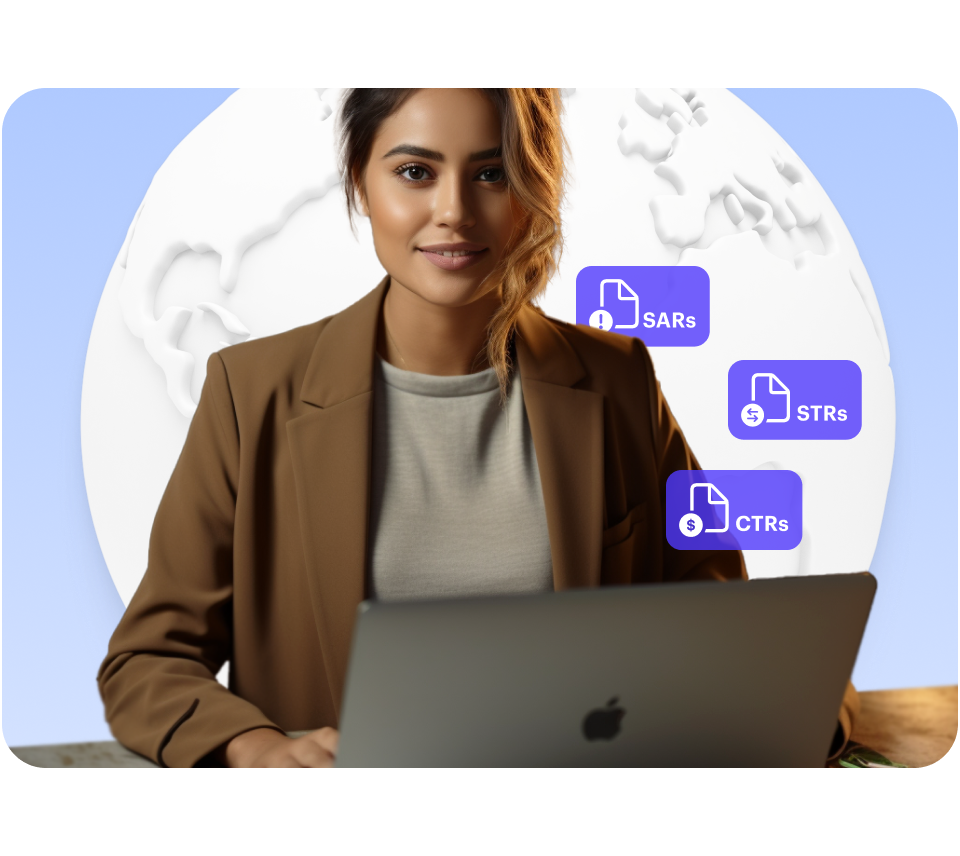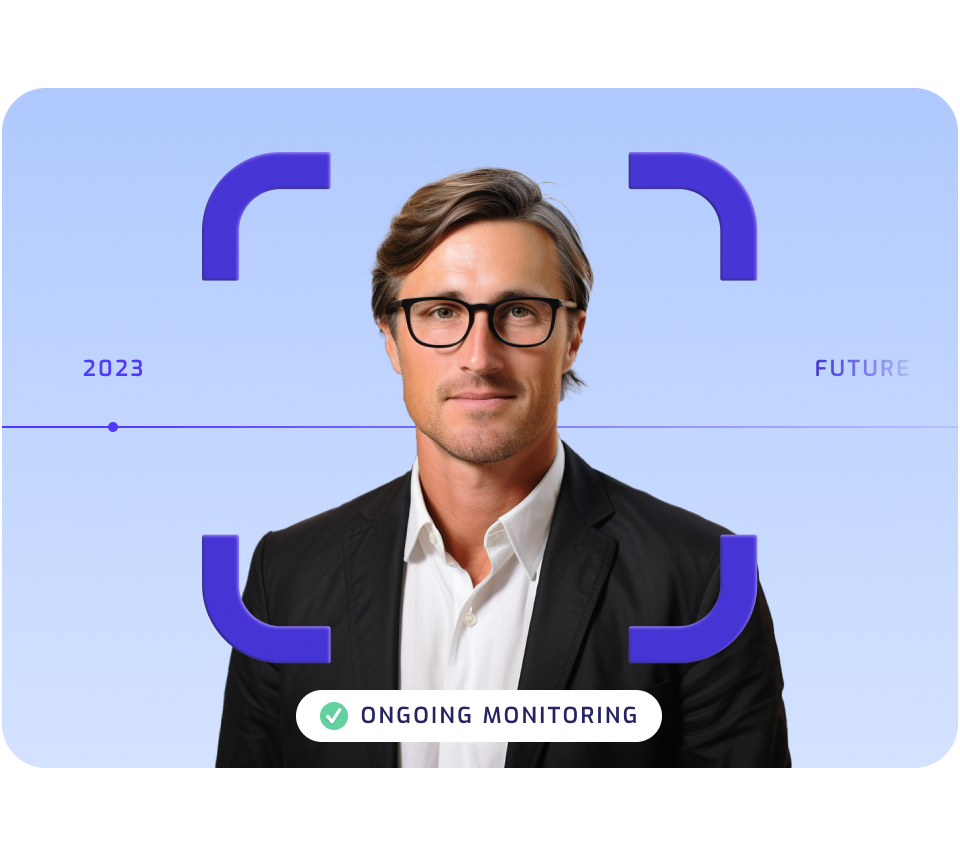 Ongoing Monitoring
Stay ahead of evolving regulations and continuously observe customer activities to detect any suspicious behaviour or changes in risk profile over time.
THE ESSENTIAL RISK FACTORS 
EVALUATE & MITIGATE
Risks vary across regions and industries, our fully-automated, customisable risk assessment journey allows you to evaluate and mitigate risks that are specific to you – powerful flexibility to ensure security and compliance.
customisable models for an 
unmatched user experience
Obtain detailed customer information with multiple answer types to choose from. Set your own risk parameters and scores for each section of the questionnaire.

Radio Buttons

Drop Down

Paragraph

File Attachments

Text

Float

Integer

Country CSV
Custom CSV

Date

Min-Max

Linear Scale
INDUSTRY-SPECIFIC RISK ASSESSMENT journeys
Shufti Pro also offers pre-made industry-specific risk assessment journeys to ensure you meet KYC and AML compliance effortlessly. 
Our AI-powered solution optimises security processes, reduces costs and enhances risk management across a plethora of global industries.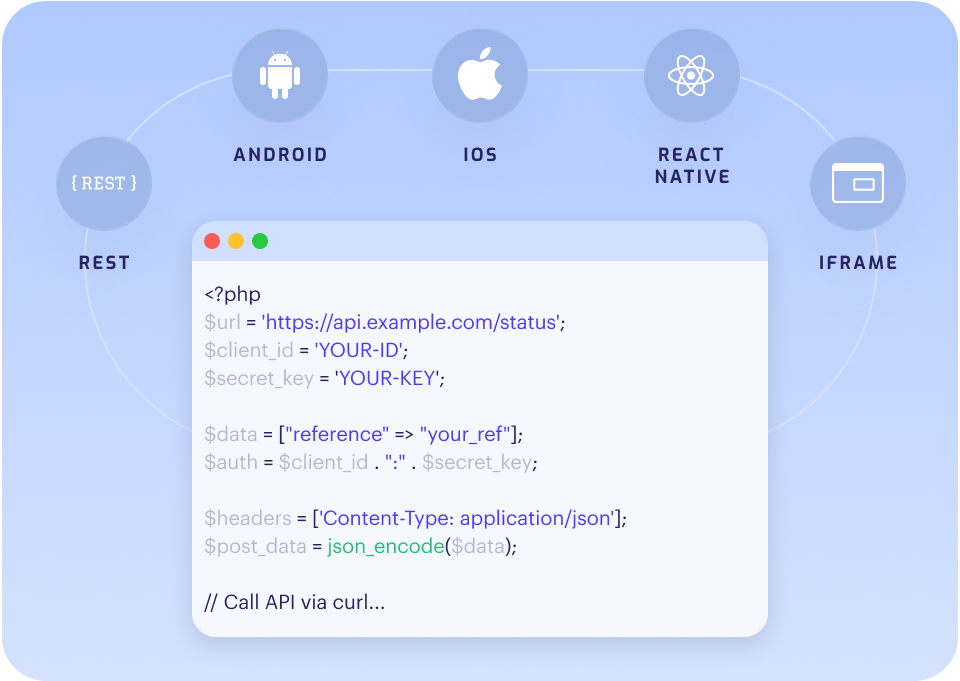 RISK ASSESSMENT Integration: Seamless, Secure, & Swift
Take the next step in digital identity verification. With our Risk Assessment integration, you're not only embracing technology but a promise of excellence, efficiency, and exceptional security.
Our Risk Assessment integration promises:
Real-time Sync
Robust Security Protocols
Dedicated Support
Flexible Integration Options
Cross-platform Support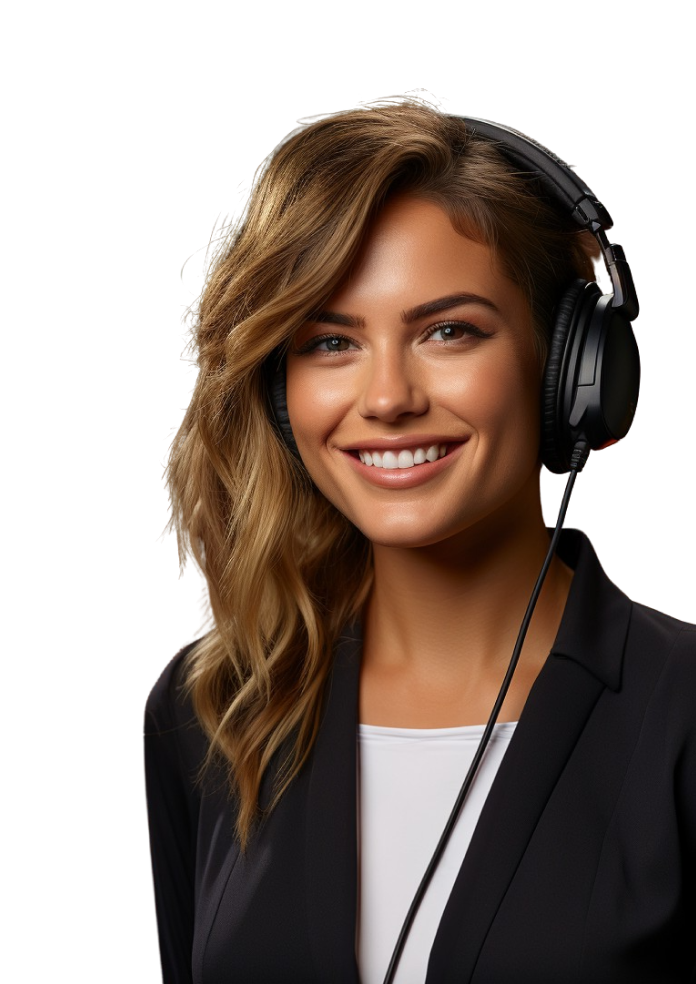 Ensure the Highest Standards of  Privacy and Security with Shufti Pro
Shufti Pro keeps in check the international data and cybersecurity guidelines regarding the privacy and security of your customer data.
DSS COMPLIANT
GDPR QG
GDPR