BEFORE YOU GO...
Check how Shufti Pro can verify your customers within seconds
Request Demo
No thanks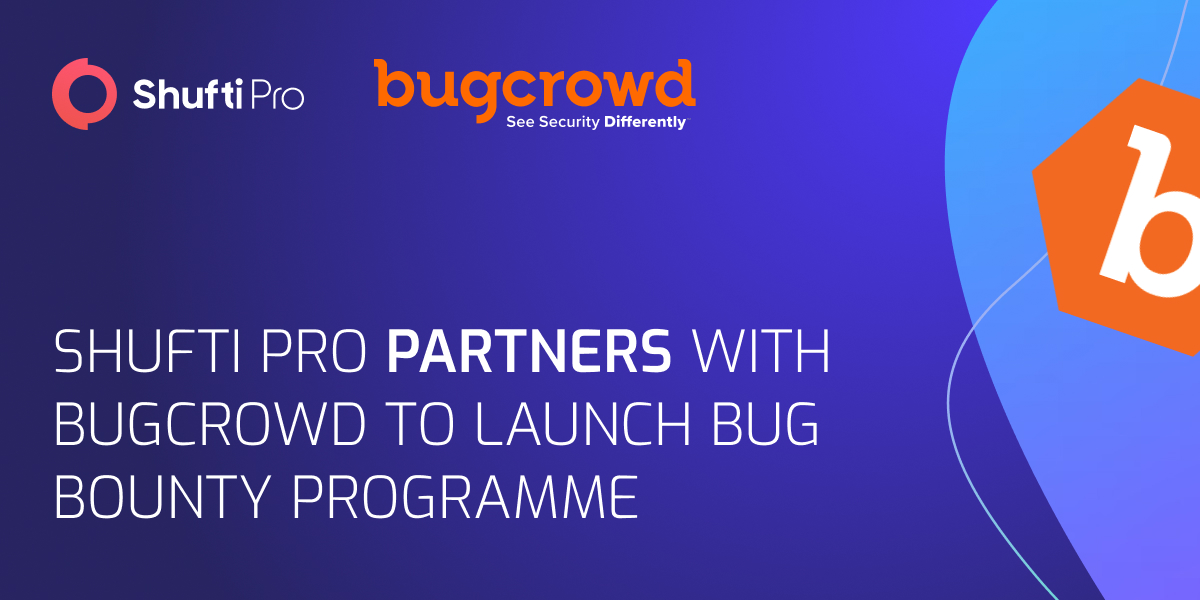 Shufti Pro Launches Global Bug Bounty Programme to Strengthen Trust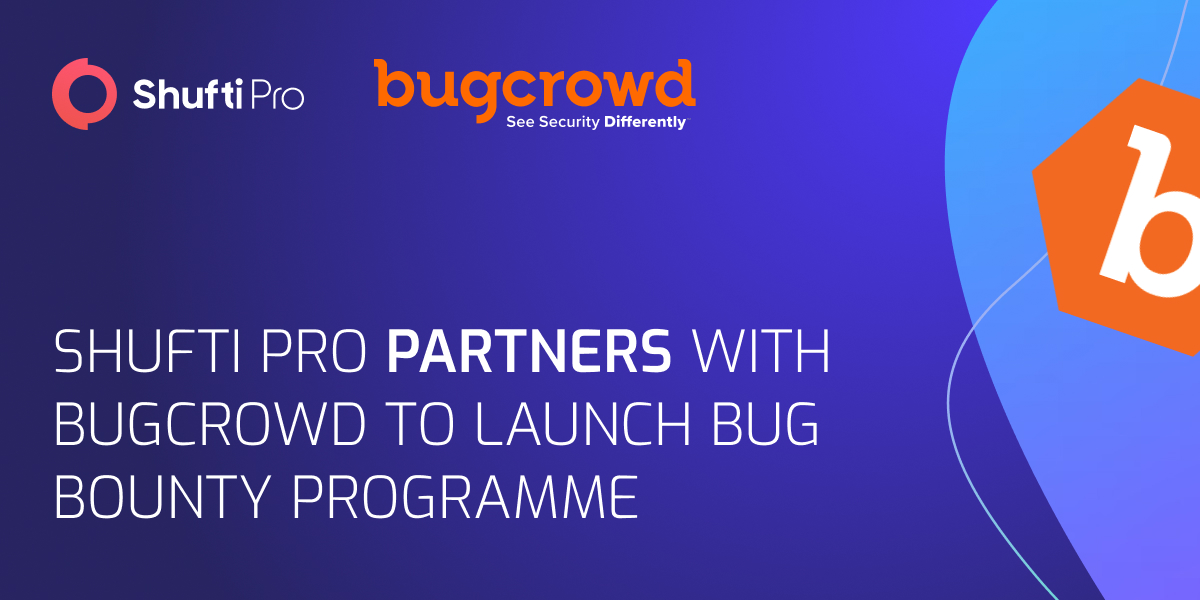 Initially Published on PR Log
London, UK – March 28, 2023 – Shufti Pro, a global leader in providing its customers with KYC, KYB, KYI, and AML services, announced its partnership with Bugcrowd, the leading provider of crowdsourced cybersecurity solutions, to launch a bug bounty programme. This partnership aims to pentest Shufti Pro's platform against cyber threats and deliver highly secure and reliable IDV solutions. 
Shufti Pro is investing in the bug bounty programme to create a test environment inviting ethical hackers and cybersecurity researchers to track down hidden vulnerabilities in exchange for a financial reward. The company devised this programme as part of its commitment to uplift security standards and comprehend the sophisticated tactics fraudsters use to manipulate the IDV systems. 
Enterprises often demand a proactive approach to cybersecurity, and Bugcrowd offers the only solution that orchestrates data, technology, and human intelligence to expose blind spots. The Bugcrowd Security Knowledge Platform allows businesses to do everything possible to protect their organisation, reputation and customers with products like Bug Bounty, Pen Testing-as-a-Service, and more.
"Bug Bounty programme is practised by companies focused on security and compliance," said Victor Fredung, CEO of Shufti Pro. "With this programme, we are ensuring the safety of our valued global clientele from continuous and fast-changing cyber threats." 
The launch of the bug bounty programme is another effort in Shufti Pro's dedication to global trust, scaling its suite of IDV products to ensure customer security and overall excellent standards. The company has recently updated its product portfolio by unveiling new features and secured ISO/IEC 27001:2013 certification to tackle data security risks by creating an Information Security Management System (ISMS). Shufti Pro launched a risk assessment service to help global businesses fight ID fraud and financial crimes and meet the ever-evolving KYC and AML regulatory landscape. The ongoing testing by ethical hackers in the bug bounty programme will enable Shufti Pro to amplify data security and trust. 
If you would like to know more about the bug bounty programme, please contact us here: [email protected] 
About Shufti Pro
Shufti Pro is a leading identity verification service provider offering KYC, KYB, KYI, AML, biometric verification, and OCR solutions, accelerating trust worldwide. It has six international offices and has launched a suite of 17 complimentary IDV products and solutions since its inception in 2017. With the ability to automatically and securely verify over 9000 ID documents in more than 150+ languages with 99% accuracy, Shufti Pro proudly serves customers in 230+ countries and territories. 
For more information, please contact:
Paul Keene
Snr. Digital Marketing Manager | Shufti Pro
[email protected]
+44 020 3435 6498
Market Pro
Marketing Partner | Shufti Pro
[email protected]