BEFORE YOU GO...
Check how Shufti Pro can verify your customers within seconds
Request Demo
No thanks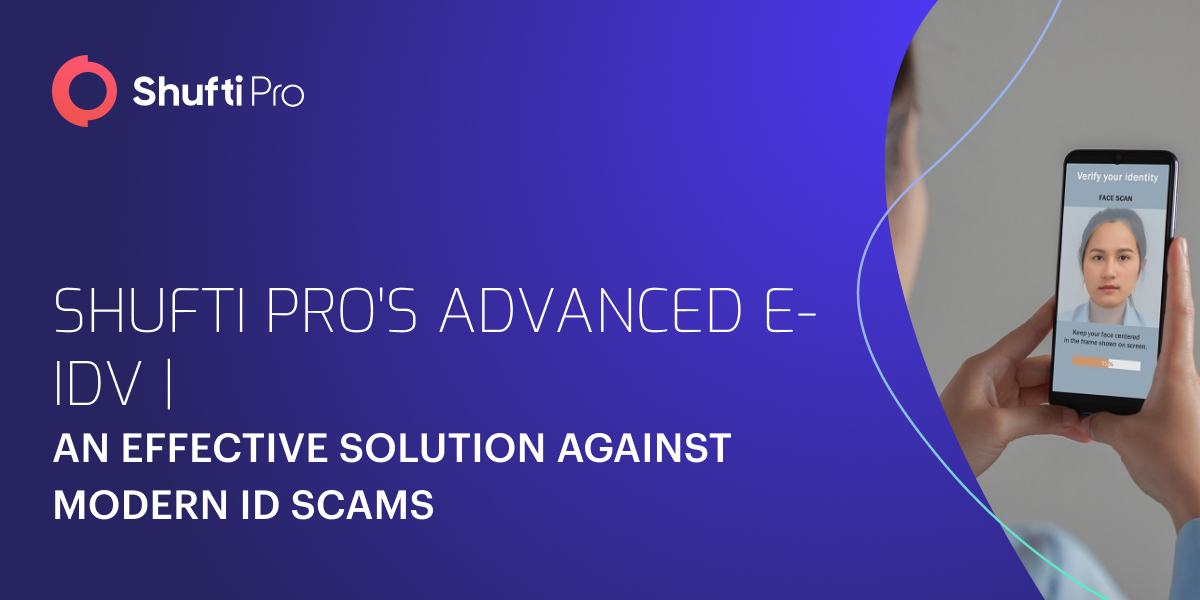 Shufti Pro Introduces the Most Powerful e-IDV Update | Eradicating ID Spoofing from the Digital World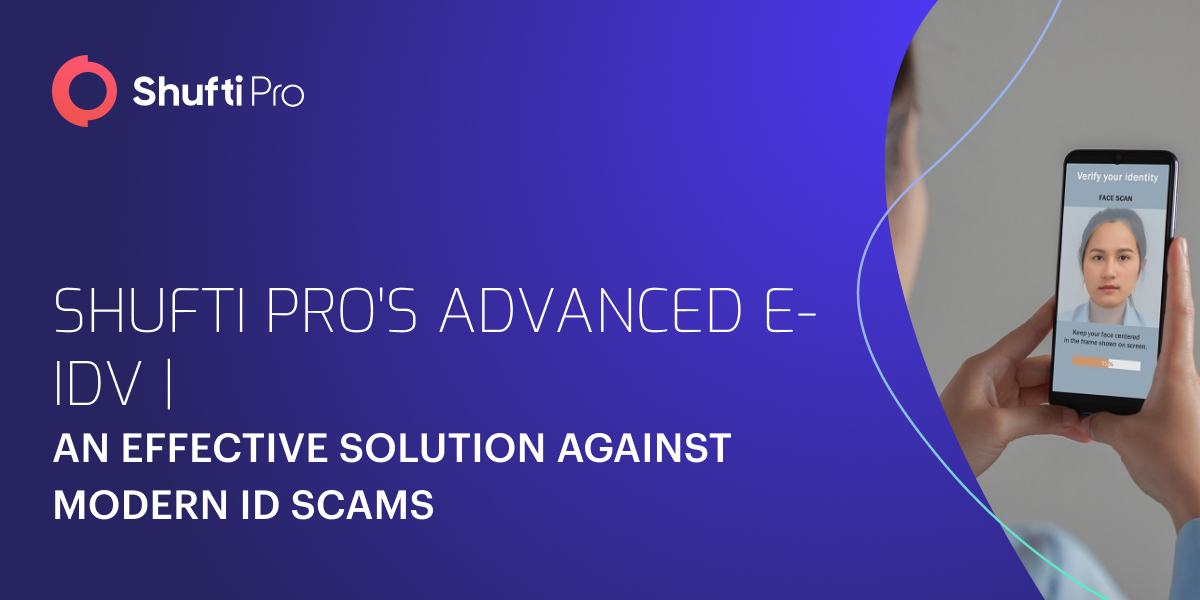 London, UK – September 27, 2023 – Shufti Pro, an award-winning identity verification service provider, proudly launched e-IDV (Electronic Identity Verification) to stay ahead of the evolving tactics of online scammers.  Users will no longer be required to scan the ID document, instead, the platform will use government databases for cross-checking. This strategy will eradicate all kinds of ID spoofing attempts and help make the digital world safer than ever.
According to the report of Cybersource, it is estimated that $3 billion is lost every year in global frauds. Scammers are evolving and finding new tactics to bypass biometric authentication systems. However, Shufti Pro's proprietary e-IDV presents a solution to all kinds of online fraud. Instead of prompting the user to scan their documents and biometrics, it uses a government-issued ID number for the verification of a person, stamping out all possible ways of document spoofing.
The technology currently supports 45 countries and 30+ ID types, revolutionising major industries across the globe, including:
Banking

Insurance

Healthcare

Government Services

Forex

FinTech

Gaming 

Real Estate

And more 
"As the digital world evolves, scammers are finding new methods of bypassing conventional KYC and biometric checks. Addressing these challenges and losses companies face due to scammers, we've developed the most advanced, powerful and secure IDV solution ever made, "e-IDV." It uses government-provided databases for cross-checking, making sure no spoofing attempt is being made, providing an unmatched verification journey," said Victor Fredung, CEO of Shufti Pro.
The technology also boosts efficiency and lowers the verification time. Unlike conventional biometric checks that often took minutes or even hours, this technology now completes the authentication process in less than 5 seconds, providing a seamless and swift user experience.
It uses both passive and active verification and lets the end user get verified in 4 simple steps, that are:
The client enters their e-ID number provided by the government

Shufti Pro's proprietary AI algorithm performs the face and liveness verification, making sure the user isn't attempting any spoofing activity

The recorded data is cross-checked against the government as well as a private database

Verification is completed, and the user is given a unique ID number that they can use on cross-platforms
About Shufti Pro
Shufti Pro is a leading IDV service provider offering KYC, KYB, KYI, AML, biometric verification, and OCR solutions, accelerating trust worldwide. It has seven international offices and has launched 17+ complimentary IDV products and solutions since its inception in 2017. With the ability to automatically and securely verify over 10,000 ID documents in more than 150+ languages, Shufti Pro proudly serves customers in 240+ countries and territories.
For more information, please contact:
Paul Keene
Snr. Digital Marketing Manager | Shufti Pro
[email protected]
+44 020 3435 6498
Market Pro
Marketing Partner | Shufti Pro
[email protected]