BEFORE YOU GO...
Check how Shufti Pro can verify your customers within seconds
Request Demo
No thanks
Since the coronavirus outbreak, people worldwide have experienced things that no one could have anticipated. Businesses and even government departments are being forced to transform ways of working and re-construct strategies to revive the world's usual order. Like other countries, Romania was also badly impacted, financial markets crashed and businesses repeatedly failed to cope with the challenges.  The current crisis is directly affecting the country's banking system. But, however, the banks also play a significant role in backing society in such crises as the channel for state support, assisting businesses by providing loans and standing firm for citizens. 
However, as money laundering is becoming a global concern, Romania is also under the stress of such activities. Some of the mainstream sources of illicit income include drug trafficking, goods smuggling, tax crimes, corruption and customs fraud. In addition to this, illegal immigration and human trafficking activities have also increased in recent years. For this reason, the country's financial regulators have drawn their attention to securing the financial industry. To curb the instance of money laundering and other financial crimes, anti-money laundering regulations are developed along with certain standards for enhancing existing in-house AML control systems.
Romania's Financial Sector – A Brief Overview 
With the increase in digitization and rapid surge in financial crimes, Romanian banks are more likely to face challenges in upcoming months and years to come. As per Global Banking Report, credit losses skyrocketed in the short term back in 2021. After this, amid a muted global recovery in the medium term, Romanian banks also faced challenges regarding ongoing operations due to increased pressure on revenues and margins. While the banking sector is making efforts to revive its revenues and help the country to rise from the coronavirus crisis, the increase in money laundering, terrorist financing and other financial crimes are also becoming a significant reason for the banking sector's current condition. 
However, before Romania entered the pandemic phase theory had a relatively strong financial position. The country enjoyed years of high margins and less falling risk costs. Local banks achieved high levels of profitability as well as efficiency, although lagged behind other banks in Central and Eastern Europe (CEE) in terms of productivity. Therefore, the banking sector of Romania needs to integrate technology-driven tools to enhance its verification strategies, supply chains and transaction flows in order to overcome the challenges posed by the global crisis along with the presence of financial crimes.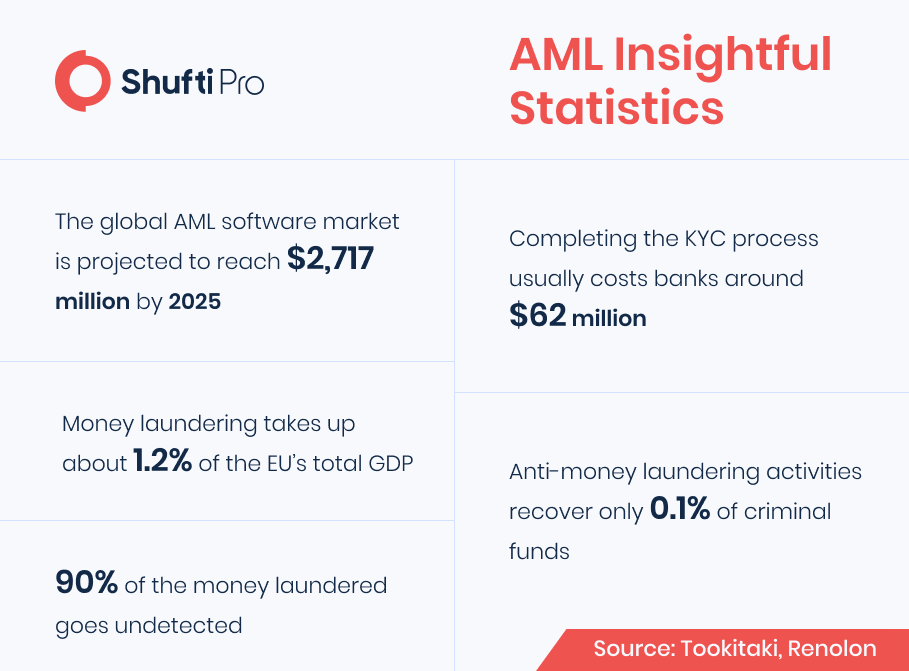 Financial Authority Fines Euroins Romania with 5.86M Lei 
The country's Financial Supervision Authority (ASF) imposed a fine of 5.58 million lei on an insurance company "Euroins Romania" for failing payment regulatory obligations. The regulatory body decided to pay a fine for failing to transmit the client's compensation offer because the reasons for claims had not been approved along with the delay in the payment of damages. The ASF carried out checks at the company from May-October. Within these two months, the insurance company was mandated to send the financial watchdog a recovery plan with the measures to restore the level of eligible own funds covering the Solvency Capital Requirement (SCR) or to change the risk profile so that within six months the regulatory body can re-assess the condition.
"Euroins Romania shareholders have made efforts to remedy all their financial challenges since the end of 2020. As a result, in the last 12 months, the company has benefited from a series of capital infusions totalling over 300 million lei, which led to solving all financial challenges, including those identified in the past and identified by the ASF," Euroins Romania said.
Thus, Euroins, which is part of Bulgaria's Euroins Insurance Group (EIG) paid 1.3 billion lei in 2021 to cover around 143,000 claims.
Romania's Anti-Money Laundering Regulatory Regime  
Regarding primary anti-money laundering regulations, the National Office for Prevention and Control of Money Laundering, and the Romanian National Bank are prominent names while other institutions, for instance, Financial Supervisory Authority, are designated for secondary legislation in the country. There financial regulatory bodies have various obligations to curb the instance of money laundering in Romania. This set of standards includes knowing your customer checks, that are needed to practice while onboarding customers. This is done by gathering personally identifiable information. Additionally, appointing anti-money laundering officers, reporting the suspicious transaction to NOPCML, seizing bogus transactions pending NOPCML permissions, reserving the evidence of proceeding of crimes as well as suspicious transactions, while hiding AML investigations from customers 
According to the Financial Action Task Force (FATF) Reports, Romania is among its member states and is not placed on the list of jurisdictions as having anti-money laundering shortcomings. However, the first Mutual Final Assessment Report on the implementation of AML and CFT standards were published in 2014. Based on this FATF assessment, the country has successfully complied with seven of FATF 40+9 Recommendations and is largely compliant with 18.
In 2019, Romanian replaced its law No. 129/2019 with the European Fourth Anti-Money Laundering Directive (4AMLD). The legislation defined the proceed of money laundering and published the list of governed institutions and their duties. In 2020, some of the key points from the EU Fifth Anti-Money Laundering Directive (5AMLD) were brought into power by Emergency Ordinance no. 111, which amended Law No. 129/2019 to subject Romanina cryptocurrency exchanges to AML obligations.
Additionally, financial as well as other businesses also need to practice ongoing customer verification to make client risk profiles based on the obtained KYC data. This will ensure that the developed profiles are accurate and the whole monitoring process is up to the mark. However, in case the banks or other firms fail to stay put with regulatory obligations that are mandatory under the Romanian AML regulations, suspected businesses may be subject to sanctions or a fine of up to 150,000 RON or imprisonment of 3 to 10 years.
How Shufti Pro Can Help
​​Shufti Pro's state-of-the-art anti-money laundering screening is a viable solution, for banks and other financial firms operating in Romania that are looking to stay put with the regulatory obligation as well as curb the risk of money laundering activities. Shufti Pro's automated services integrated with thousands of AI models allow businesses to screen customers, affiliates and partners against 1700+ global sanctions and PEPs lists in less than a second with 98.67% accuracy. In this way, companies can also remain compliant with Know Your Customer (KYC) regulations, and at the same time, can report suspicious transactions to the regulatory authorities.
Following are the key benefits of Shufti Pro's ID verification services;
Determines the real identity of the customers in less than a second

Generate results with 98.76% accuracy

Screenings the customers against 1700+ global watch lists

Helps to stay put with the regulatory obligations and secures businesses from sanctions
Want to learn more about KYC/AML services for financial businesses?