BEFORE YOU GO...
Check how Shufti Pro can verify your customers within seconds
Request Demo
No thanks
In an increasingly digital world, it is extremely important for online businesses to identify fraudulent activities happening in their system. In an online marketplace, a large number of transactions take place every second. Among those, 67% of fraudulent transactions remain undetected which results in heavy loss. According to the end 2018 record, online fraud has reached a loss of $6.4 billion. Fraudsters are always in search of the vulnerabilities in the system, they exploit the entry points and perform malicious activities. Online businesses if on the side focus on the better user experience in customer onboarding, on the other hand, they lack the security measures need for Online Fraud Prevention. It is a crucial need for banks, financial institutions, and online marketplace to reduce the risks of online payment scams and introduce high-level security in their system.
xOnline frauds are of different types. The purpose and intention behind each fraud could be the same only the way is different. Some common types are:
Identity Theft: Cybercriminals attack the system to get the personal information of the people and use them maliciously be assuming it to be someone else' identity.
Credit Card Fraud: Fraudsters make a purchase into the weak website, enter all the essential information and fool the system using the credit card they have stolen.
Email Phishing Fraud: The fraudster sends an email to the victim (could be a bank employee) which appears to be an official email from some financial authority. This email contains the link which redirects the other person onto a login page of the bank appearing to be exactly the same as their official website. Once the employee enters all login credentials, the scammer gets all the personal information and uses the account for malicious activities.
Industries Affected by Online Fraud
63% of industries have experienced fraudulent online losses. With industrial digital transformation in both front-end and back-end operations, there is a need to take high-security measures against online fraud prevention. 75% of online businesses want a secure online system. For this to achieve, online businesses require solutions that enable trust within and out of the organization. Some of the major industries who faced online fraud are:
Online Retail Industry
In 2019, e-commerce sales are expected to account for 13.7% of retail sales worldwide. E-commerce sales are estimated to be increased by more than 240% which is $4.48 trillion by 2021. If on one side, this massive amount shows the demand for e-commerce on the other side, there is a record of 6% online frauds in the retail industry. The transactions happening in bulk are the great opportunities for the fraudsters to enter into the system. In the retail industry, the highest fraud is inventory fraud and due to a fake credit card. It is necessary for the online retail industry to secure its system in order to prevent online fraud.
Gambling Industry
Today, the gambling industry is generating a huge revenue which was $44 billion in 2016 and is expected to be $81 billion by 2022. The gambling industry is a very tempting platform for money launderers and cybercriminals. A recent report shows an $82 billion loss in the gambling industry due to Card Not Present (CNP) attacks. Also, 3.5% of all online payments that take place are fraudulent. The gambling industry needs to implement AML and KYC based checks back in their system to prevent cyberattacks and money laundering activities.
Healthcare Industry
The healthcare industry holds sensitive information regarding patients and hospitals. This information needs to be stored in a secured database in order to prevent data loss due to Online Fraud Prevention. In 2018, a report shows a $2 billion loss due to online fraudulent activities. This loss merely is not only associated o the bill healthcare industry paid but also the lives of several people were affected. The data of patients which includes insurance details, medical history, and personal information is stolen. Fraudsters use it to do money laundering, track their insurance details and blackmail them. For the healthcare industry, it is important to secure their data with significant security measures in order to prevent their system and patients from the heavy risks.
Online Fraud Protection
Online businesses should adopt serious security measures to mitigate the risks of online fraud. For this, identity verification and authentication are compulsory. Each identity entering into the system should be verified under certain AML and KYC regulatory compliances. The banking industry and financial institutions can prevent their system from cyberattacks using KYC compliance. This will reduce the risks of credit card fraud and online payment scams. Biometric verification (fingerprints, iris scanning, facial recognition, etc.) can help in customer verification. There are multiple other ways to verify and authenticate users. Below is a chart that shows the percentage of verification methods adopted by multiple online industries: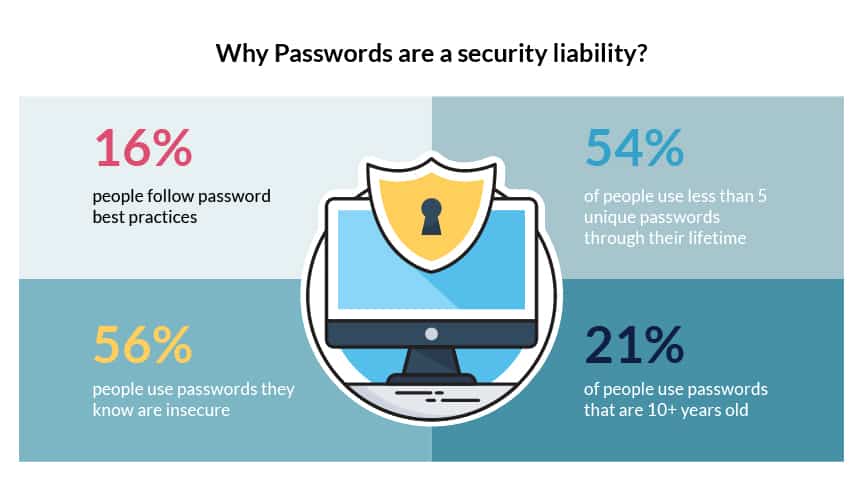 Regulation Governing online Fraud Prevention
GDPR
General Data Protection Regulation (GDPR) is the EU's most vital regulation for privacy protection. GDPR presents certain rules regarding how the data of people should be gathered, used, manage and protect. For any online business that holds any sensitive information are obligated towards the regulations defined in GDPR.
BaFin
BaFin is the financial regulatory authority for Germany. On the basis of European supervisory standards, BaFin takes risk-oriented security approaches that are appropriate for industries and online businesses. It ensures reliability in the financial market and introduce policies accordingly.
PSD2
PSD2 in the EU forms regulations that support forms of payment institutions, introduce interaction methods and facilitate open banking. Under these regulations, online businesses map their systems and provide their customers with several services.
eIDAS
EU's regulation that defines policies for trust services and electronic verification of customers. These services help in the identification and verification of individuals online and through electronic documents. Banks and financial institutions can implement ceratin functionalities based on the regulation of eIDAS in order to prevent online payment fraud.
Conclusion
For any online business, along with better user experience, the implementation of security measures is equally important. The cost businesses pay with vulnerable systems not only affect the economy but also result in inevitable damage to business reputation. Adoption of secure technological solutions can lessen the risks of heavy fines and business fall. Also, this helps to fulfill the previous loss by encountering them in the future.