BEFORE YOU GO...
Check how Shufti Pro can verify your customers within seconds
Request Demo
No thanks
Most technology solutions present a compromise between convenience and security to their users. In that, as a system is made more secure, it becomes harder and harder for users to access. This tradeoff has become somewhat of a challenge for different businesses as they seek to provide both attributes in all their digital channels for customers. The e-commerce sector, for instance, faces the repercussions of credit card fraud or identity theft in the form of chargebacks and fines. Digital ID verification solutions present themselves as the ultimate solution where companies no longer have to compromise on accessibility while providing security to customers.
Every organisation today faces the challenge of digitising its operations to provide fast and easy access to services to customers. Whether it is developing multiple channels to engage customers or providing secure payment channels for online buyers, businesses are constantly establishing better IT systems to increase convenience for customers. With the rise and progression in technologies like Artificial Intelligence and the Internet of Things, the IT industry has been able to develop solutions that are both efficient as well as secure.
AI systems are being constantly refined and are able to learn from their own experiences. They are being made to perform redundant tasks, suggest the best course of action and minimise risks for the company. With the increased advancement in intelligent systems, businesses can now implement systems that are able to verify users in real-time, all the while lending better security to transactions.
The Problem With Present ID Verification Systems
The prevalent verification systems in businesses are outdated, manual or both. They have become stagnant and inefficient in the wake of increased sophistication in the landscape of fraud. Businesses and financial institutions still rely on stagnant data sources, that makes it harder to achieve accuracy in identity verification. As the increased usage of social media has rendered personally identifiable information or PII vulnerable, businesses must come up with data sources that are more reliable and can establish the true identity of an individual.
Manual verification procedures tend to be prone to error, not to mention time-consuming. Banks have long relied on manual, in-person verifications for clients. Online businesses, on the other hand, had no such verification tools to authenticate their users. The outdated systems that have been used for customer identification and verification are no longer efficient and reliable. They operate on outdated and rule-based systems and, thus are prone to generating false positives. As the staff members sift through false leads, they get to legitimate leads belatedly, thus giving fraudsters the opportunity to get away with their scam.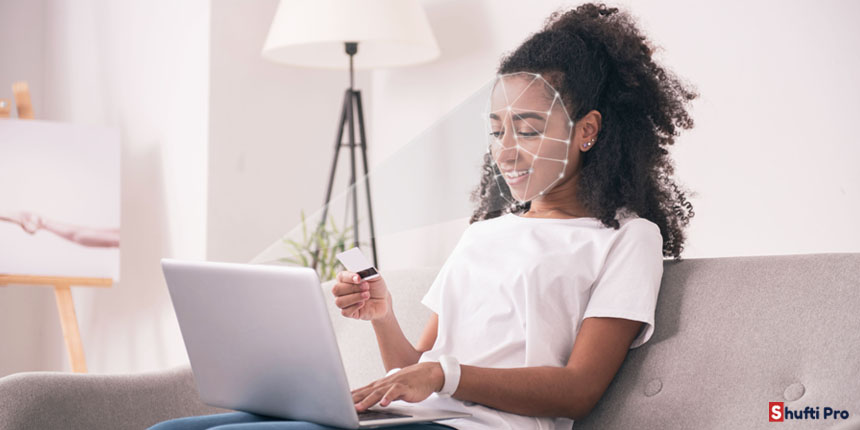 Building Intelligent Security Systems Through Digital ID Verification
As the landscape of technology progresses at a rapid pace, systems have been developed using modern technologies including AI. Big data analytics and the IoT that can eliminate the construct of inefficiency in its entirety. The digital age has given rise to intelligent security systems that allow companies to curb crimes like identity theft, credit card fraud and money laundering. Systems are available for fraud detection through online ID verification and risk appraisal of customers.
An ID verification software allows businesses to identify and authenticate a customer's identity within seconds. An identity verification service like Shufti Pro is capable of verifying users through document scanning and facial recognition online. Users are able to establish the authenticity of their identity through the former and proceed to verify themselves with the latter.
Another efficient tech solution for fraud detection is the risk analysis of customers through advanced machine learning-based algorithms.  A risk analysis software is able to detect suspicious activity amongst a client's transaction history, thus enabling the organisation to detect and prevent fraudulent activity as it happens.
Industries Using Smart Security Systems
Fraud detection and security solutions have a vast array of applications for different industries. Some of the industries where modern technology has helped in revolutionising security include;
Healthcare

The safety of medical records is of the utmost importance in the healthcare industry. Medical identity theft has become more common and prevalent than people care to realise.  With advanced AI-based systems, it is possible to secure these records. There are now systems available wherein doctors can retrieve medical data of their patient through their identity bracelets. Through real-time identity verification, healthcare providers can verify the information of patients thus preventing identity theft.

Financial Services

Financial services industry has long relied on manual methods for client verifications. Through an online ID verification service, they can authenticate a client's credentials in real-time thus increasing accuracy as well as the efficiency of the process. Transaction monitoring systems can detect threats instantly thus making sure that the bank can deter fraudulent activity.

Freelance Economy

Platforms like ride-hailing services and online consumer to consumer buying platforms also require a certain level of trust among its customers before they can use them. These businesses can increase the levels of trust among its users through online ID verification services.
Recommended For You: