BEFORE YOU GO...
Check how Shufti Pro can verify your customers within seconds
Request Demo
No thanks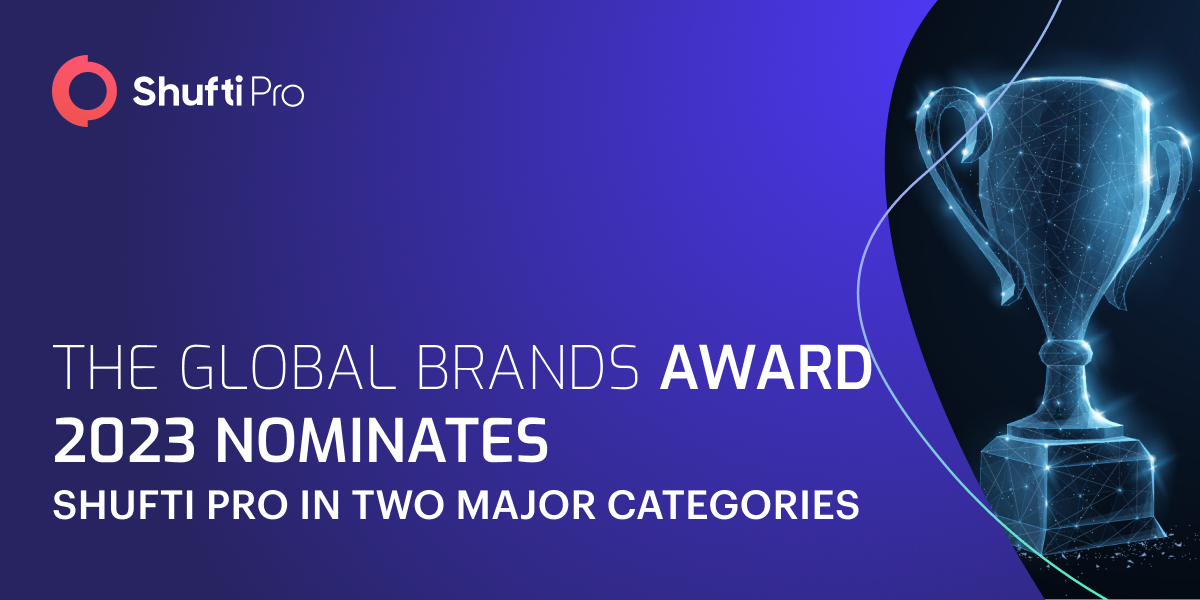 Shufti Pro Receives 2 Nominations from The Global Brands Award 2023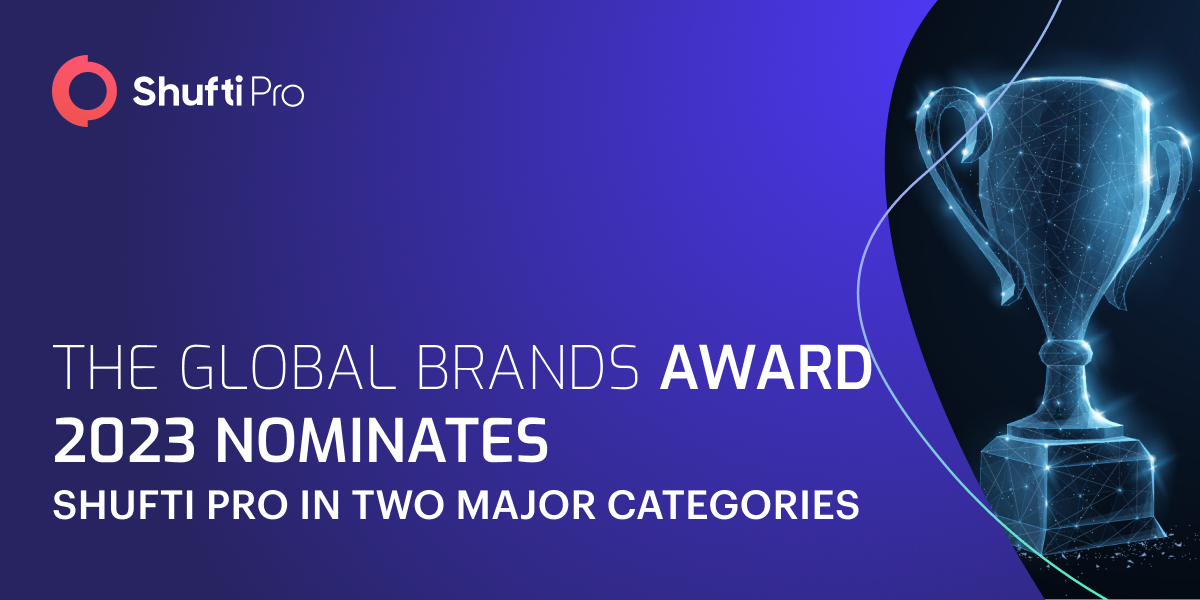 Initially Published on PR Log 
London, UK – March 20, 2023 – Acknowledging the technological milestones achieved by Shufti Pro to enhance KYC solutions, the globally trusted ID verification service provider has been nominated in the upcoming Global Brand Awards 2023. Recognising the efforts of Shufti Pro in utilising AI to streamline customer verification and onboarding procedures, the company is selected in the category of Fastest Growing KYC Solutions Providers and Best Use of Technology in ID Verification – United Kingdom, 2023. 
Headquartered in the United Kingdom, the leading platform offers advice, up-to-date news, reviews, opinions, and polls of various businesses belonging to different industries. Aimed to recognise top performers in the UK, Global Brands Award honours businesses that are excelling in providing services to their global customers.
The winners of the Global Brands Award will be selected by the experts of the awards' organisers team. 
Expressing his thoughts at being nominated, CEO of Shufti Pro Victor Fredung said, "We are glad to be shortlisted for the Global Brands Award. In a world where the global crime rate is skyrocketing with each passing day, providing businesses with automated and configurable KYC customer verification solutions is our top priority. This nomination has motivated the Shufti Pro team to strive even harder towards delivering seamless IDV solutions to our global clientele." 
About Shufti Pro
Shufti Pro being one of the leading identity verification service providers offers KYC, KYB, KYI, AML, and OCR solutions to keep the Fintech environment safe from fraudulent activities. The UK-headquartered firm has expanded to seven international offices and introduced a plethora of IDV products & solutions since it was created in 2017. With the ability to verify over 10,000 documents in 150 languages, Shufti Pro serves customers in 230 countries and territories.
For more information, please contact:
Paul Keene
Snr. Digital Marketing Manager | Shufti Pro
[email protected]
+44 020 3435 6498
Market Pro
Marketing Partner | Shufti Pro
[email protected]