BEFORE YOU GO...
Check how Shufti Pro can verify your customers within seconds
Request Demo
No thanks
I remember a friend of mine, Jack, from high school he was one of the most non-serious people I knew when it came to his education or studying for that matter. He had barely graduated, getting minimum marks in almost all subjects except art. Back when we were preparing for our A-Level examinations to get ready for college, he was thinking about having another person sit in his place for the exams. He said there was this person he knew that offered to sit the examinations in his place for a $1000 and said that he would get him a score in the upper percentile. He said he would take care of the ID as well; it will have his picture instead of Jack's, but it would still have Jack's name. He said they really don't do an extensive ID Verification. He also offered services for passing entrance examinations of education institutes. The big day came and Jack was nowhere to be seen. A couple of months later I saw Jack jumping around, he brought over his result and it was exceptional and I asked him if he actually got this score or some else? He told me that of course he (Jack) did it and I was like yeah right. He never told me or confirmed if he had hired that person to be in his place. I told him that he wasn't present there, he told me he had been assigned a different venue. Whether he actually cheated or not, he got in his preferred college and took up majors in Art. That I believe was the right choice for him…
Although the incident above can be considered a story it is based on true events. In fact a similar incident is documented from 2011 – CBSN (2011), Allison Stewart reported in her story, The Perfect News, that Sam Eshaghoff took the SATs for students, who paid him around $2500 each, to ace the examination in their place. He used fake IDs to appear in the test each time. In 2011, he was charged with fraud and criminal impersonation.
In another although fictional story 3 Idiots is a movie that is based on a real person; it depicts how one student was asked to take on the identity of another person since he was not that good in studies. Due to whatever circumstances who took on the identity of another individual and got an education while the engineering degree that he earned was in somebody's else's name. This also supposedly happened in one of the best universities of the nation.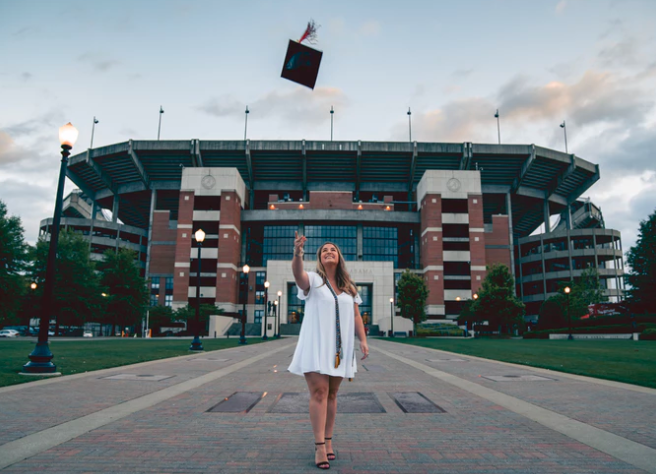 Why ID Verification is Getting Essential for Educational Institutes?
The problem is that as competition increases more and more students might be tempted to take the easy way out. Searching for loopholes or laps in verification checks within education institutes they could succeed in such instances as the one mentioned above. That would be unfair to the students who worked hard for their own results. That is where the KYC (know your customer) process can prove invaluable. As universities and colleges begin to offer online courses this has become even more essential that before taking an examination the prospective candidate go through an e-KYC process that would include ID verification.
What Makes the KYC Process so Effective?
As mentioned in the previous paragraph the online examinations are becoming more common and in order to deter any sort of fraud or cheating an online KYC or e-KYC system proves invaluable. This system is usually offered by 3rd parties and is based on a highly advanced AI system that sometimes has an extra check done by HI (Human Intelligence) to ensure that everything is correct. The system uses the webcam or the smartphone camera of the candidate and asks them before the examination starts to verify their identity. They ask the individual to face the camera and then show the examination slip (if given) and their ID card. The system then matches the details mentioned in the slip with those on the ID Card and those already fed into the system. It can check for tampering with documents and also highlight forgeries. It also checks the face of the candidate to see if it matches the picture they have on file. The system is smart enough to take into account glasses, facial hair, etc. Once the ID verification is done the individual can proceed with the examination provided there were no discrepancies. The webcam ensures that there is no switch of people  afterwards.
What to Look for in a Good ID Verification System?
Having mentioned how digital KYC can help educational institutes deter cheating. It would be wise to discuss which aspects one should look for when deciding on getting a digital verification system on board. The first thing to look for is speed and ease of use. The process shouldn't be too difficult to understand or take too long. The best companies have verification times in the seconds. Another thing is that most of the providers are powered by an advanced AI that does automated checks of the documents as well as picture and face matching. The good ones offer a hybrid system that adds HI to the AI. Live people check the results that the AI has given to make sure everything is in order.  One of the most important things to look for is if the company providing the verification system is aware and up-to-date with the latest industry requirements. As partnering with non-compliant companies can result in heavy fines and other penalties. An example is the GDPR policy for companies and institutions that are handling the information of European residents/citizens.
Recommended For You: