BEFORE YOU GO...
Check how Shufti Pro can verify your customers within seconds
Request Demo
No thanks
The importance of patient identification and verification is crucial in the healthcare sector. According to a paper by the World Bank, patient identification can be critical in imparting fast and effective healthcare services to patients and can do wonders for public health management, thereby helping achieve sustainable development. Digital identity verification systems can assist healthcare providers to not only to improve the quality of healthcare they provide but would also enable them to improve organisation and sharing of medical records, ensure insurance claims and reduce medical fraud by protecting patient data.
Healthcare providers in a lot of countries are still using paper-based systems to maintain patient records. The handful of providers that do use digital systems have stagnant IT systems that are incapable of processing and transferring data. This has lead to weak planning giving rise to capacity issues and inefficient care for patients. Relevant government institutions also find it difficult to provide better access to healthcare if they have no way of identifying and verifying individuals. This also keeps out individuals who are in need of necessary healthcare services but cannot have access to it due to lack of identification.
How Digital Identity Verification Can Play a Role in Healthcare
Different processes in the healthcare sector need the identity of patients. From providing the proper treatment to maintaining patient records, the identity and verification of patients is extremely important. There are a number of ways in which digitised identification systems can enable healthcare providers to impart better medical services;
Efficient Data Collection for Planning and Research
With the proliferation of advanced technologies like artificial intelligence, big data and cloud computing, systems are now available that have automated entire processes for different industries. Particularly for sectors are data rich, like finance and healthcare, AI and its applications have provided amazing solutions. Digital identity verification systems can, therefore, allow access to patient records and histories in an instant. It allows healthcare providers and government ministries to efficiently plan according to the data collected through these systems. It also allows them to access data for research and development purposes.
Managing Patient Treatments and Records
Through proper automated identification and verification procedures, healthcare providers can manage and access patient records instantly. It also allows transfer and sharing of data amongst healthcare institutions, therefore reducing duplicate testing, and allowing for swift and efficient patient care. Patients can control the sharing of personal information as well. As records are updated in real-time, doctors and support staff are able to gain access to patients' condition instantly by only identifying them effectively.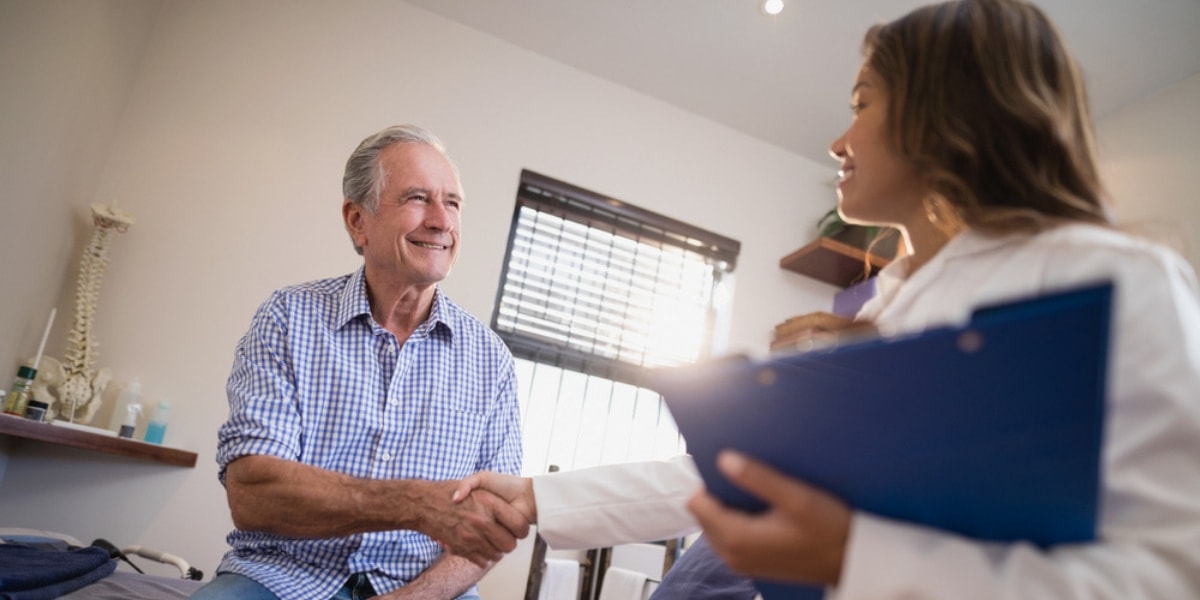 Improved Insurance Management
Filing for insurance claims can be a tedious process for hospitals. Automated patient verification systems can provide hospitals and clinics with efficient systems that can process insurance claims and assess the benefits that are included in a patient's insurance program. It also allows patients to prove that they have access to insurance and have access to healthcare benefits and programs. Outdated systems can sometimes result in double payments, causing trouble for both the patient and healthcare providers.
Protecting Patient Records
With increased automation of information, cybercrime has also increased tenfolds. It has equally affected the healthcare sector increasing the ratio of medical identity theft. Patient records are increasingly being sold on the dark web and fetch a significant sum for the seller. Therefore, the protection of patient records must be equally important for healthcare providers. Online identity verification effectively eliminates the risk of fraud and identity theft. Measures must also be taken to protect patient information within the healthcare facility. Putting up anti-malware and anti-virus systems and firewalls are no longer enough. Hospitals and clinics need to robustly encrypt their patient records in order to thwart any cybercriminals.
By properly identifying and authenticating patient identities through automated systems, they can also make sure that a person is not using stolen information. Through digital document verification healthcare providers can identify patients. They can further authenticate a patient's credentials through an online facial recognition system. This can enable hospitals to establish a true identity of a patient and provide them with relevant care effectively.
Shufti Pro is an online identity verification services provider that uses AI-enabled protocols to identify and verify users for a number of different industries, including the healthcare sector. It produces verification results within 30-60 seconds and allows for instant verification of users. The healthcare sector can benefit from its ID verification services in the form of document verification and face verification. Shufti Pro also has an OCR-based data extraction system that can extract information from documents in an instant. It uses a RESTful API and mobile SDKs for fast and efficient integration into an existing web-based interface of a company.
Recommended For You: