MoneyConf 2018 Dublin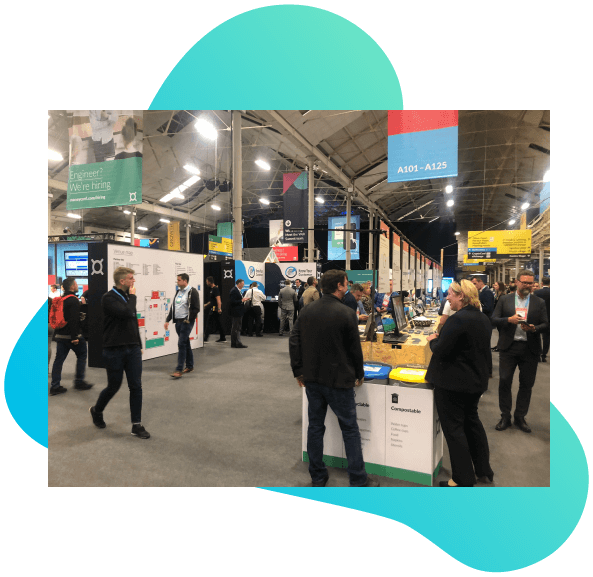 Shufti Pro, a high-end identity identity verification service provider will be present at MoneyConf that is slated to be held in Dublin from June 11 to June 13, 2018. Dubbed as "World's Fastest Growing Fintech Event", MoneyConf is a global platform to showcase latest trends in Fintech. Started in 2015, MoneyConf rapidly became the gathering point for world's leading bitcoin, cryptocurrency and fintech experts. As an up-and-coming Digital KYC provider and AML Compliance solution that has worked with a large number of ICOs and crypto exchanges, Shufti Pro staff will be attending Money Conf with an intention to showcase the unmatchable prowess of its identity verification system. Shufti Pro will be exhibiting at stand number A 147 on 2nd Day of Money Conf i.e. Wednesday, June 13, 2018
This upcoming MoneyConf 2018 is going to have a special focus on Fintech and GDPR compliance that has become mandatory since May 25, 2018. Shufti Pro has already streamlined its services in the light of GDPR guidelines and our team of experts will be guiding the attendees about the protocols that will help them provide services especially in EU countries by avoiding regulatory scrutiny.
Visit our booth at MoneyConf 2018 and we will guide you each step of the way that how can Identity verification services of Shufti Pro can enable you to fast track customer onboarding without compromising on security of customer data. Witness for yourself the industry best processing time of 30-60 seconds offered by Shufti Pro by visiting our booth in MoneyConf 2018. You will be introduced to our new features that assist our valued clients to verify users from every country of the world. Pay us a visit and see how Shufti Pro's impeccable Artificial Intelligence verifies credentials in every written lingual script even those belonging to Asian languages like Cantonese, Japanese, Arabic, Hindi and Russian. If you are looking for a solution that can enable you to avoid regulatory fines originating from money-laundering practices, then Shufti Pro booth at MoneyConf must be your ideal destination to observe our AML Compliance practices. We perform background checks against 1000 Watchlists & scrutiny lists and 3000 databases maintained by world's largest financial risk watchdogs like UN, ASIC, FSA and FCA to name a few.
Shufti Pro team will be waiting at MoneyConf 2018 to give you a hands on experience of our Artificial and Human Intelligence Hybrid technology. Our pricing models, tailored according to individual needs of our clients, will also be explained to you on the spot. So pay us a visit at MoneyConf 2018 and witness before you the marvels of Artificial Intelligence and Next generation Fintech solution.