Shufti Pro Welcomes You at the MALTA AI & Blockchain Summit 2019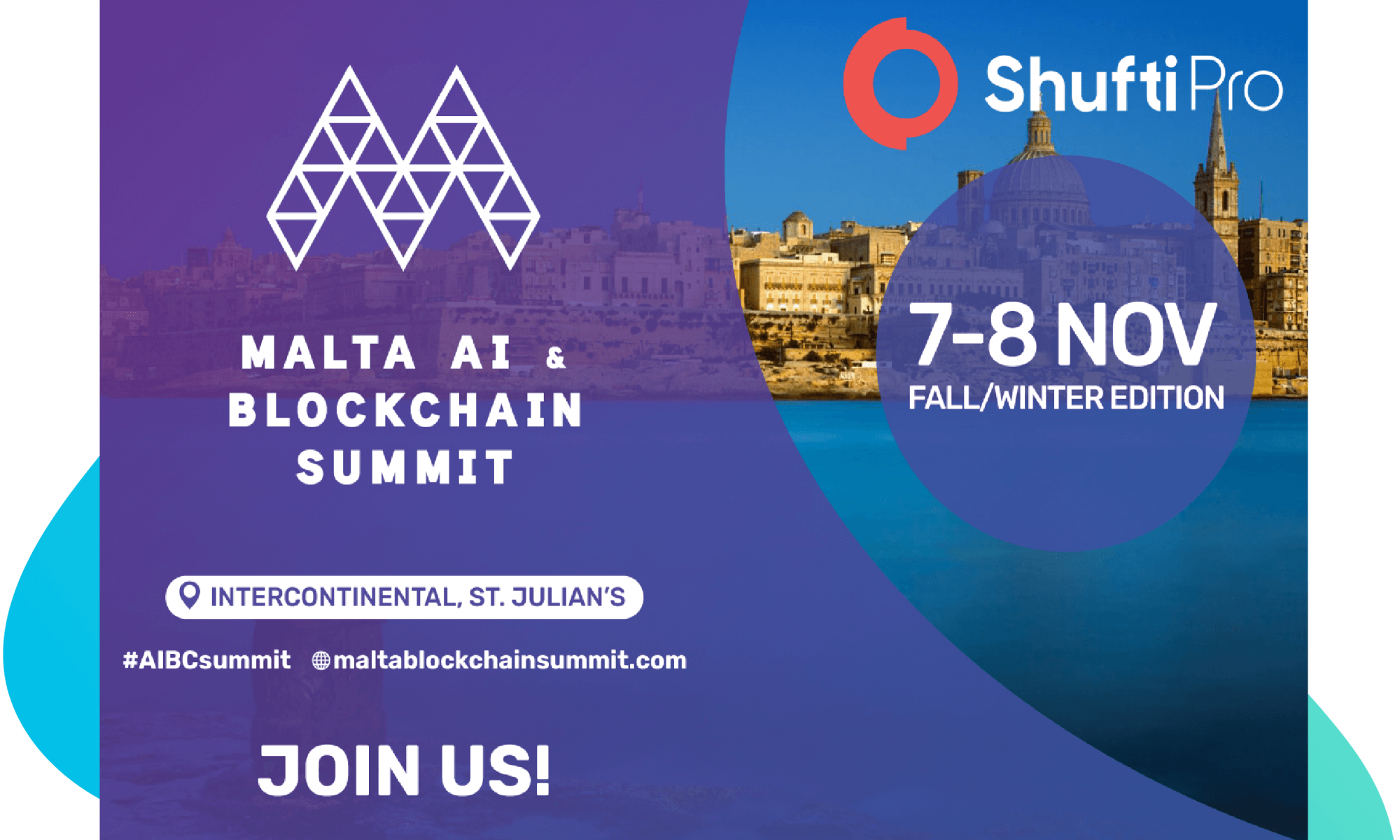 Shufti Pro is delighted to attend the Malta AI & Blockchain Summit 7-8 November 2019. The event is bringing together thousands of investors and innovators in Blockchain and Artificial Intelligence space. And that's not all, trending technologies such as Big Data, Internet of Things, and Quantum Technology will also be attracting seasoned entrepreneurs at the event. 
As an authority in AI-based KYC and AML services, Shufti Pro has worked with a large number of technology companies. Its team will be present at the MALTA WEEK showcasing the proficiency of its identity verification system. 
Companies, investors and entrepreneurs will attend the event in big numbers at Malta A.I. and Blockchain Summit. So far, over 14,000 investors, exhibitors, suppliers, and thought leaders have come together and collaborated.
Medical Cannabiz World is also a part of MALTA WEEK, which means you'll get to experience another budding niche in of AI universe. According to the website, there will be over 10,000 eager delegates, 400 innovative exhibitors, and over 1000 investors – all in one place.
And now the upcoming event offers another opportunity for networking and getting your hands on the latest content in AI and blockchain space.
Shufti Pro frequently attends AI and Blcockahin events. Its universal language support, real-time verification, and now biometric sign in, have already made it a favorite of the online payment industry.
The identification service will be giving live demos of KYC verification and AML screening at the event. We'd be happy to demonstrate the future of online payments to our visitors. We strive for a world free of online frauds, identity thefts, unwanted financial risks, and scams.
We offer a free trial of AML checks with the help of a large data bank. It processes 1000 Watchlists, FATF defined PEPs and +3000 databases maintained by the world's largest watchdogs like OFAC, ASIC, FSA, and FCA. We'll also show our consent verification service in action at the event. 
Pay us a visit, our representatives will be happy to walk you through the seamless integration of Shufti Pro with your existing applications. Software, and web portals through our RESTful API, Android and iOS SDKs.
We look forward to meeting you at the MALTA WEEK.
Feel free to reach us at: 
(+357) 99 697484