Step 1
Train the OCR Model
Upload sample document
Annotate and name data fields
you wish to extract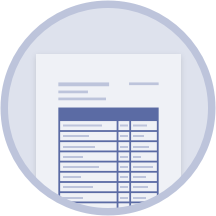 Step 2
Test/use the OCR model
Upload other documents having the
same structure as the sample document.
Extract and store data automatically
with the trained OCR.
Why Shufti Pro's Online Optical
Character Recognition?
Adopt advanced AI-powered Optical Character Recognition
(OCR) technology tailored to your business needs.
Structured OCR
Data extraction from structured documents.
Detect and fetch required fields from structured
documents to optimize the data population.
Shufti Pro can verify 3000+ types of
structured identity documents.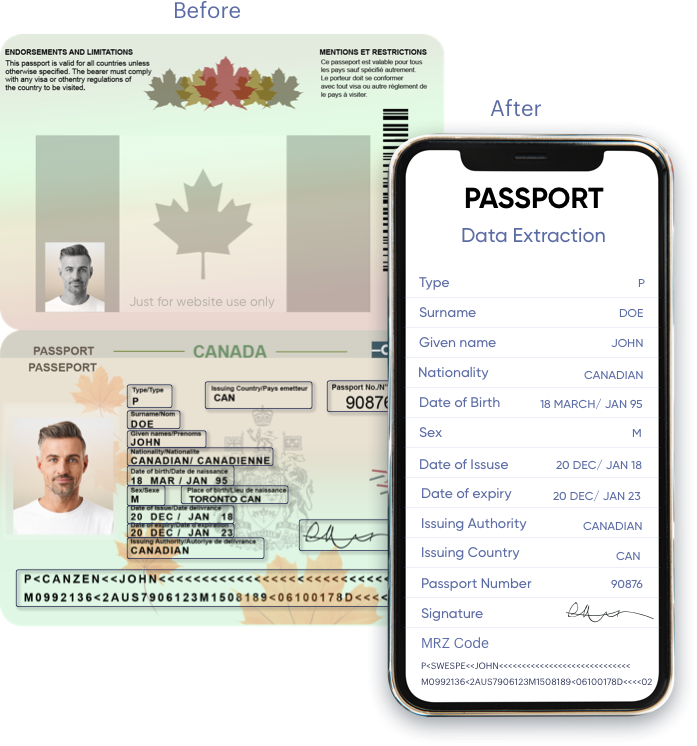 Predefiend document types
Government ID Cards
Passports
Driving License
Credit/Debit Cards
Bank Statement
Utility Bills
Insurance Agreement
Rent Agreement
Legal Filings
Tax Documents
Official Documents
Payroll Information
Universities Certificate
Financial Statements
Bank Cheques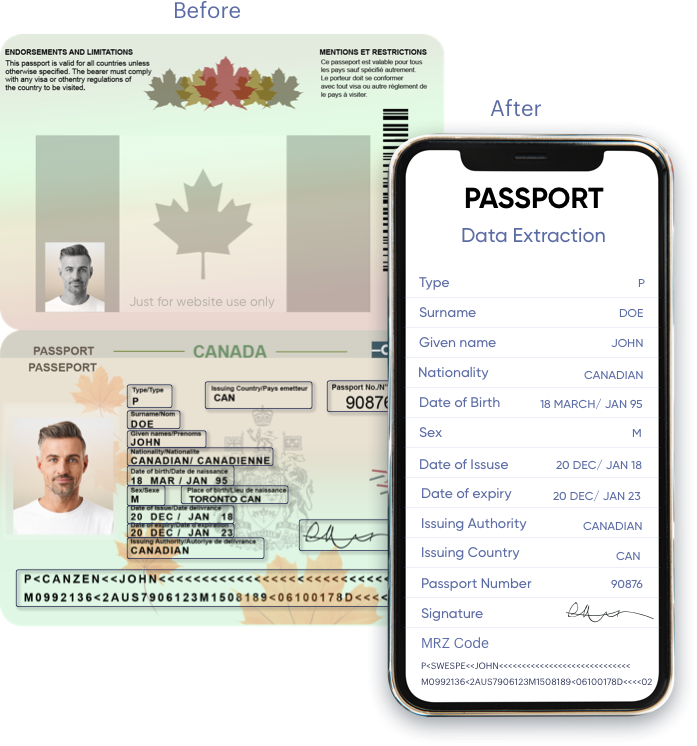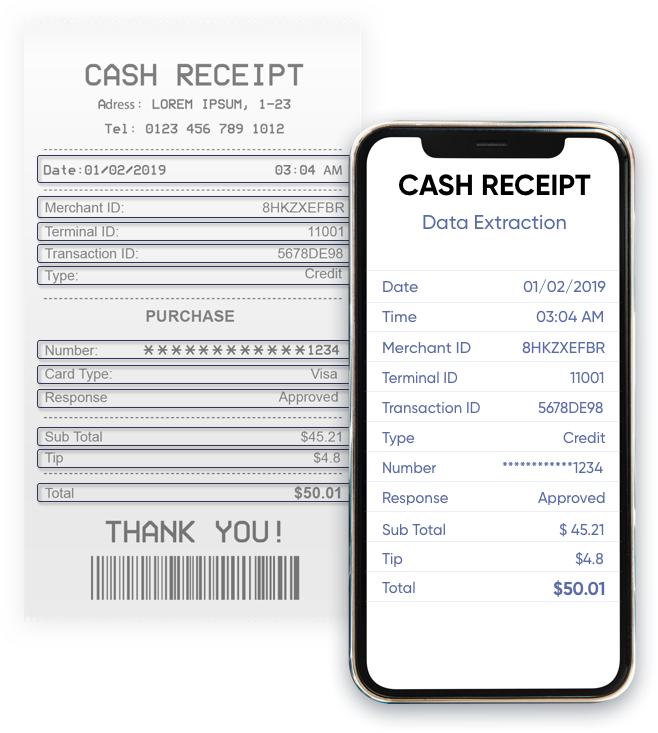 Unstructured OCR
Data extraction from unknown document formats. OCR automatically creates context around data and automatically extracts all data fields.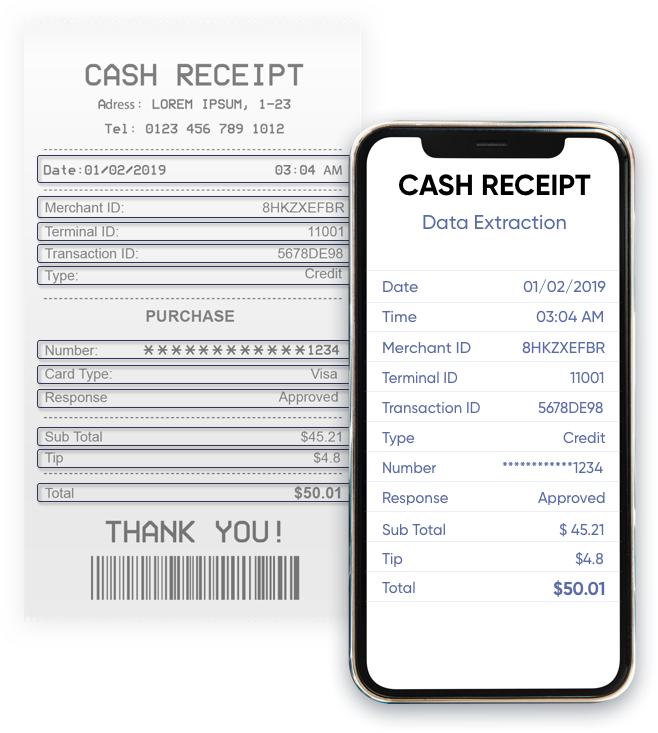 Handwritten Documents
Paper Invoices
Receipts
Old Business Records

(especially paper base)

Official Paper base Letters
Annotated OCR
Extract key information from dense text documents. No need to go through piles of documents to find specific information just upload images of the documents and specify the information you want the OCR to extract (e.g, circled text, highlighted content, MRZ codes, or just the handwritten content).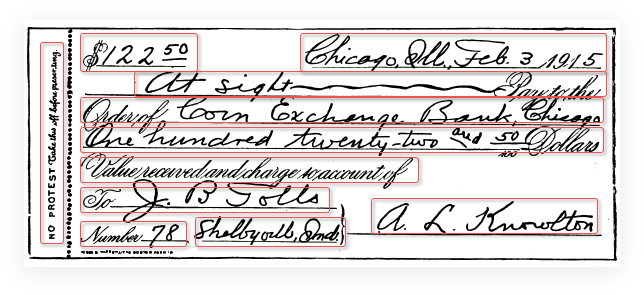 Multilingual OCR
Data detection and extraction from multilingual scripts (supports Chinese, Arabic, Latin & more). Fetch information from Identity documents, passports, etc. with data in multiple languages.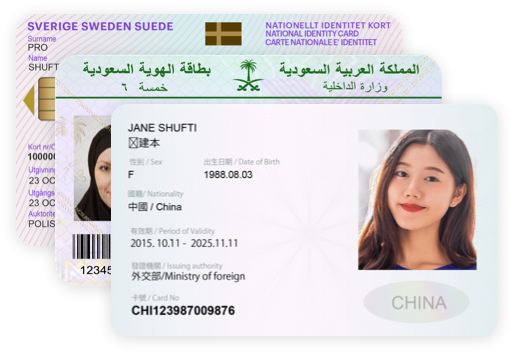 Image URL OCR
You just have to provide the URL of the image (Google drive, Dropbox) etc and our AI-empowered Image URL OCR will automatically fetch the image from the URL and will extract the required data from it.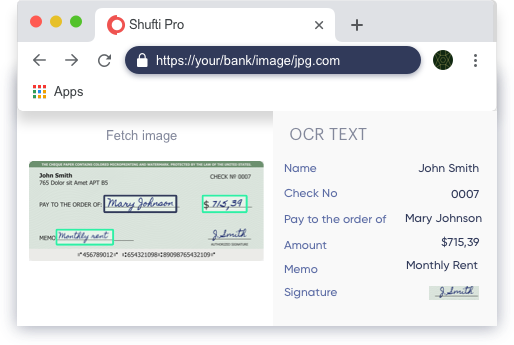 Extended data extraction through OCR provides
detailed insights about the end-users
MRZ Codes
Occupation
Finger print
Age
Personal Number
Relationship
Nationality
Place of Birth
Family name
Alias Name
Place of issue
Guardian name
Authority
Birth certificate number
Replaced date
Authority signature
Blood group
Residence country
Authorized patronage
Booklet Number
Resident date
Category
Citizenship
Resident since
Country
Middle Name
Restriction
Country Code
Personal Number
Revised card date
Father Name
Cast
Section
Gender
Restrictions
Signature
Mother Name
Certificate date
Social security number
City
Collectorate
Sponsor
Code
Conditions
Sponsor rank
License class
Country of stay
Sponsor service
Logo
Country state
State
Marriage immigration
Document Type
Status
Municipality
Date of payment
Sub location
Office
Degree of Comanche
Identification mark
Particularities
Disability
Telephone number
Permit type
District
Vehicle classification
Previous type
Division
Vehicle restriction number
Processing center
Domicile
Invoice
Race
Donor
Voting number
Emergency contact
Donor status
Weight
Employer id
Endorsement
Shufti Pro's Online
OCR Key Benefits
Experience true AI-powered
automation in data management
Data Security
We practice banking grade data
security in line with global data
protection laws and standards.
Unbeatable Accuracy
One of the major challenges of
data entry is inaccuracy. Achieve
unmatched accuracy of 90+ %
with Shufti Pro's OCR.
Global Support
Shufti Pro has extracted information from thousands of documents in 230+ countries and territories.
We provide global OCR services
Multiple Documents
Data extraction from multiple
types of documents including
handwritten and machine-
readable text documents
(passports, driving licenses, etc.).
Cloud storage
Store data on cloud storage and
adopt paperless documentation
across the enterprise. Store, sort,
and download data online.
Effortless Integration
Simple API integration and you're
good to go. Supports web/desktop,
iOS, and Android platforms. Explore
integration options.
Use Cases of Optical Character
Recognition Services of Shufti Pro
Let's explore how AI OCR technology fits into your business.
Banking
Extract information from cheques, bank drafts, LCs,
customer documents, etc. with high precision.
Businesses
Extract information from handwritten or typed invoices,
employee documents, contracts, legal notices, etc.
Hospitals
Extract and store patient records, test results,
etc. in a digital format for better accessibility.
Education
Convert decaying paper-backed manuscripts and books to
digital form with OCR and develop enriched digital libraries.
Legal
Extract data from legal paper backed documents (rental
agreements, court notices, warranty documents, etc.).
HR & Admin
Save employee documents, employment agreements, policies,
etc. in text searchable format for swift and easy access.
Accounting
Get rid of repetitive bookkeeping tasks. Automate and
simplify exhaustive data entries with Shufti OCR.
Ecommerce
Forget manual documentation and create digital records of
shipment documents, vendor invoices, legal documents, etc.
with Shufti OCR.