BEFORE YOU GO...
Check how Shufti Pro can verify your customers within seconds
Request Demo
No thanks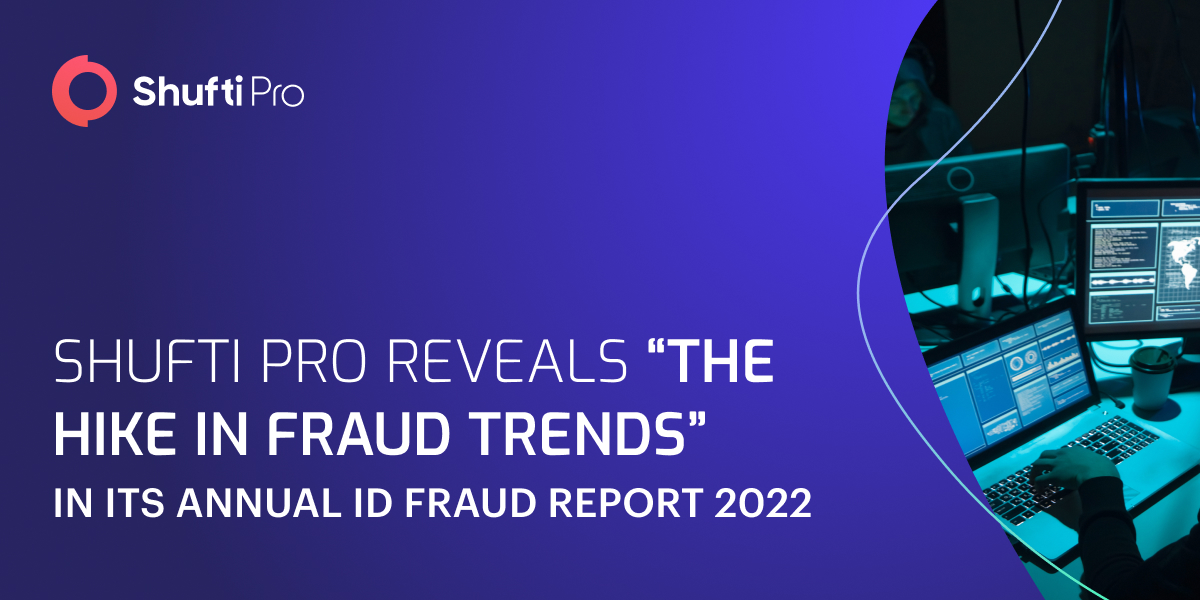 Document Forgery Shows no Sign of Slowing Down" Uncovers Shufti Pro's Annual ID Fraud Report 2022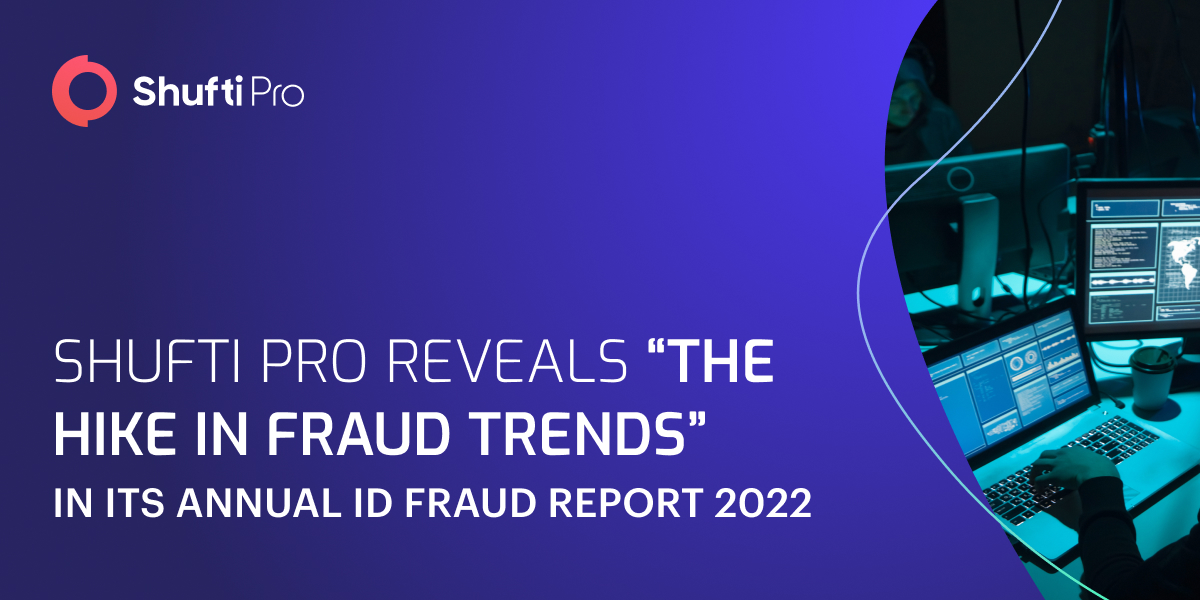 Originally published on PR Log
London, UK – Feb 16, 2023 – Shufti Pro, one of the world's leading AI-powered KYC & ID verification service providers, has recently published its Annual Fraud Report 2022. It uncovers major fraud trends including document forgery, biometric fraud, and manipulation in digital banking. Experts from the company also made some projections that do not favour corporate sectors in 2023. 
This year's data includes statistics from countries where companies & individuals went through financial and reputational loss. Year-over-year analysis shows an 18% increase in the fraud rate. Document forgery remained the top-most threat to businesses, as it rose by over 30% in just one year.
"During 2022, we saw a spike in certain fraudulent activities and exploitation of ID documents retained the top position on the list. Moreover, fraudsters are not using standard pixel manipulation techniques as we have also seen an increase in AI-generated fraud manipulation," said the CEO of Shufti Pro, Victor Fredung. "Yes, criminals are getting smarter. But as long as the anti-fraud industry stays up to date, we will continue to have an advantage over fraudsters."
The analysis shows that Iraq had the highest global fraud rate of all types (over 55%), whereas Bahrain and South Korea had the lowest at less than 1%. On the other hand, Pakistan, India, and China took the top 3 spots with the highest fraud rate using passports, at 41%, 40%, and 39%, respectively. Saudi Arabia also registered the highest fraud rate at close to 48%. Documents from these countries had the highest tampering rate.
Key Takeaways:
12% rise in

biometric

fraud rate

16% annual fraud rate

Q1 to Q3 2022

ID theft

resulted in $6.18 billion losses – FTC

Nearly 47% of Americans faced ID theft in their lifetime
About Shufti Pro
AI-powered digital identity verification solution provider, Shufti Pro, offers KYC, KYB, and AML services in 230+ countries and territories. Given the ability to verify 3000+ documents, Shufti Pro authenticates documents in 150+ languages with an accuracy rate of 99.3%. Through its AI-driven efficient verification services, the company aims to create a secure digital marketplace devoid of identity theft and other fraudulent activities.
For more information, please contact:
Paul Keene
Snr. Digital Marketing Manager | Shufti Pro
[email protected]
+44 020 3435 6498
Market Pro
Marketing Partner | Shufti Pro
[email protected]