BEFORE YOU GO...
Check how Shufti Pro can verify your customers within seconds
Request Demo
No thanks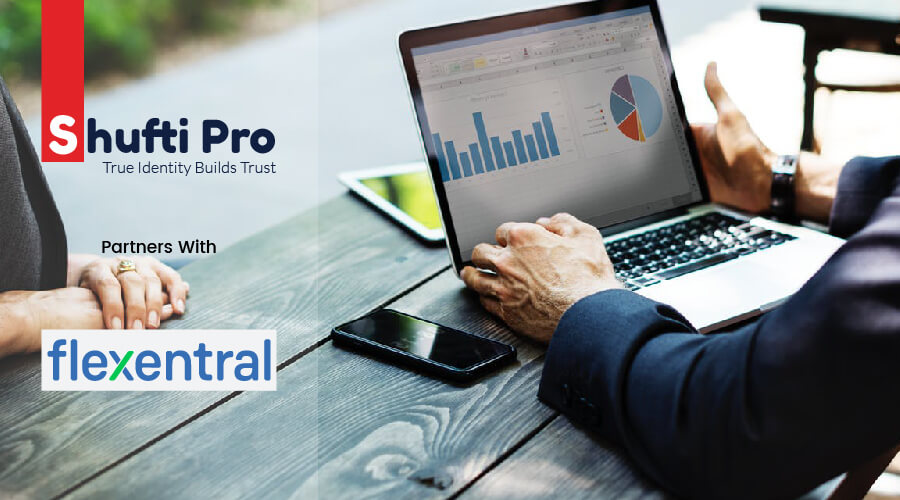 Flexentral joins hands with Shufti Pro for KYC & AML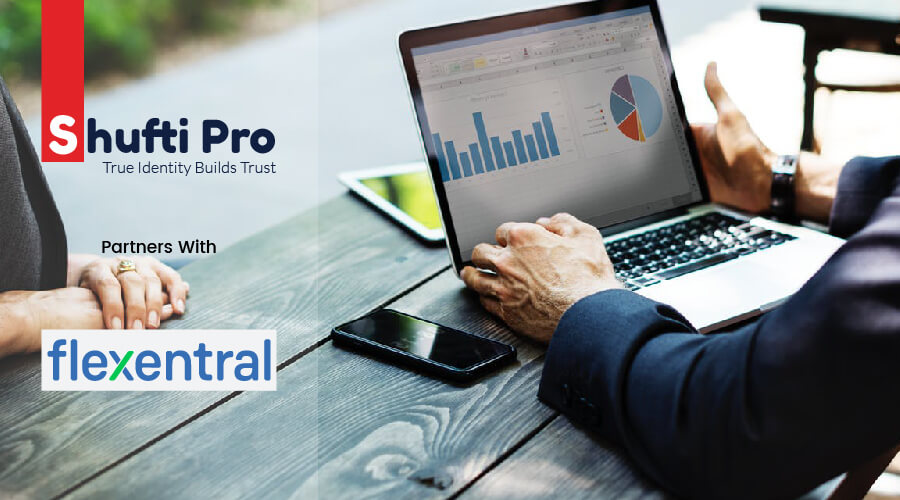 BATH, UK – (October 8th, 2018) Shufti Pro has partnered with Flexentral to provide its next-generation KYC and AML compliance services to this blockchain based company. Flexentral is basically a developer and publisher of a digital platform software that intends to simplify work management and make it flexible for managers and workers. Shufti Pro is an AI-based end-to-end identity verification SaaS product that offers multiple validation services to its customers.
Flexentral tends to introduce a harmonized platform where digital advancement of the modern age are utilized to make project management and task completion hassle-free for users. In doing so, it covers the entire work cycle starting from the recruitment of employees, leading to contracting and eventually resulting in payment at the completion of the assigned task. Powerful analytics tools are also part of the product so that project managers can get a visual brief about worker performance and progress they have achieved in light of payroll paid to workers.
To put it simply, Flexentral wanted to cater 2 categories of users: one who needs work done and the other that can do that work. But creating a reliable platform where trust dictates the terms of engagement led Flexentral on a search for a reliable KYC partner. Due to its blockchain based technology, in-app payments to workers from managers were also required to be made in a cryptocurrency. "Grain" was chosen as the token currency to pay for the services rendered by workers for managers on this digital platform. To ensure honest and transparent transactions, AML compliance was also necessary. The search of Flexentral concluded with Shufti Pro that promised similar flexibility as was desired by the European tech company. Shufti Pro can perform real-time KYC verifications with AML screening checks being performed in the background.
Talking about the collaboration between the 2 companies, CEO of Shufti Pro, Mr. Victor Fredung, said:
"We were impressed by the business model of Flexentral as it had a lot of things common, in principle, with Shufti Pro. We are all for transparency and trust. Same was the intention of folks at Flexentral. Teams of experts from both companies shared ideas and worked diligently to integrate KYC verifications and AML checks from Shufti Pro into the digital platform from Flexentral"
Shufti Pro is already a GDPR compliant product which further made the decision easier for Flexentral to opt for this AI based ID verification product. Data security and usage of personal data for an explicit purpose were already clearly defined as per GDPR guidelines ensuring that Flexentral will not encounter any unnecessary compliance issues or monetary fines. The integration process was flawless as Shufti Pro maintains an updated API and SDK integration documentation.
About Shufti Pro
Shufti Pro is an emerging name in ID verification services. It was founded on 31st October, 2016 in Bath, UK. The goal of the company is to enable its clients with seamless customer experience, fraud prevention and undeterred revenue generation. The company offers state of the art SaaS, which engages Artificial Intelligence and Human Intelligence to provide ID verification services. Businesses can now conduct easy digital verification processes with lesser friction and more advanced technology. Currently offering its services for all countries of the world along with Universal Language Support, the company is located in United Kingdom with its global office in Sweden.
Please visit Shufti Pro here.
Shufti Pro Limited
Unit C401, Westfield Shopping Centre,
Ariel Way, London, W12 7FD
About Flexentral
Flexentral envisions an open, honest and transparent labor economy, servicing tasks and work with a platform providing instant insight in compliance, diversity and budget.