BEFORE YOU GO...
Check how Shufti Pro can verify your customers within seconds
Request Demo
No thanks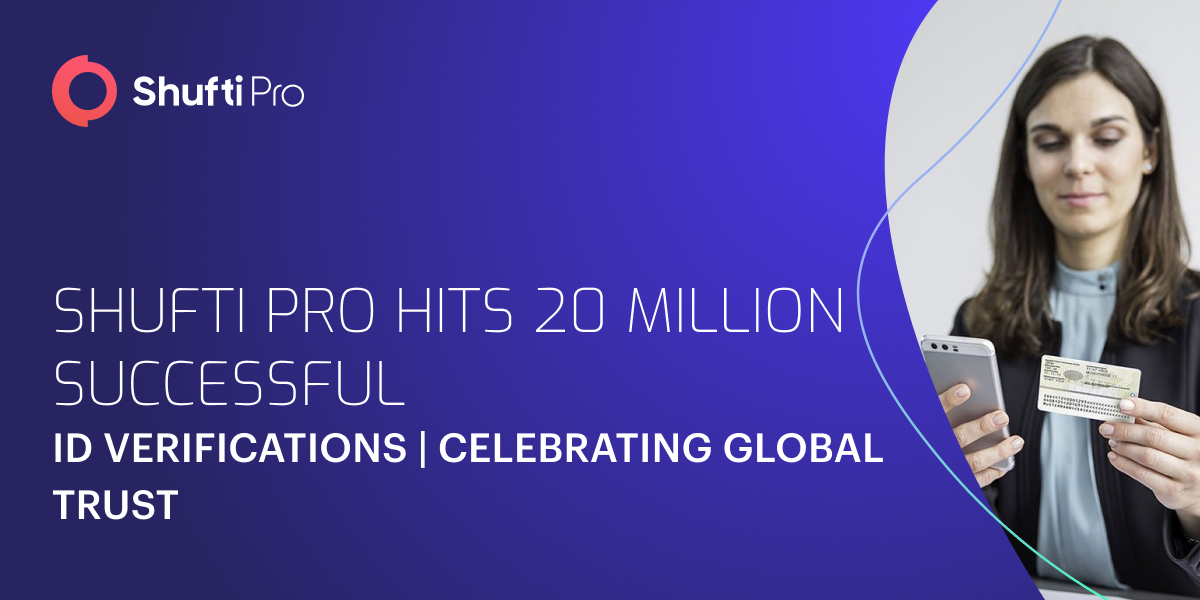 Shufti Pro Hits 20 Million Successful ID Verifications | Celebrating Global Trust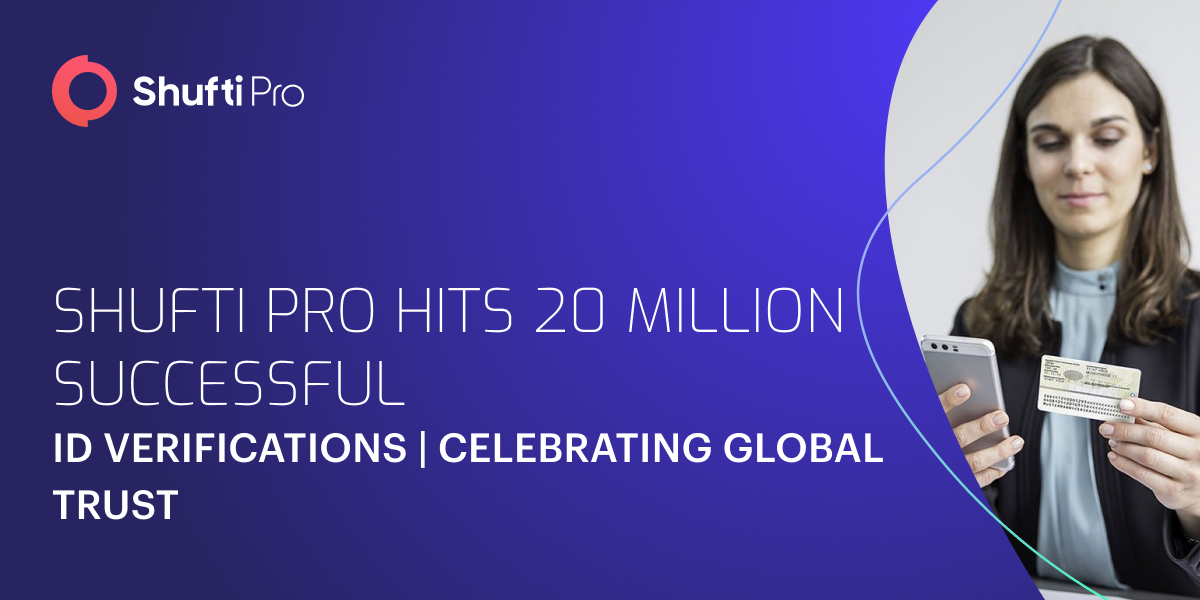 Initially Published on PR Log 
London, UK – October 06, 2023 – Shufti Pro, a leading IDV provider, has announced a significant milestone to stakeholders, journalists, and readers, the successful verification of over 20 million identities across the globe. The completion of this vast number of verifications validates that SMEs and large-scale corporations are adopting Shufti Pro's effective IDV services.
According to the report by the FBI, the total loss from identity scams in 2022 was $10.2 billion, up from $6.9 billion in 2021, and it's constantly increasing with 19% growth every year. Given the situation, Shufti Pro made major enhancements to its KYC authentication, fortifying a robust firewall to combat and prevent identity fraud effectively. Recently, the company introduced depth-sensing technology in biometric verification to fight deep fakes and 2D flat image spoofing. Additionally, improved liveness detection integration into the platform to keep biometric authentication in sync with the evolving tactics of scammers, making Shufti Pro the first choice of enterprises for IDV authentication needs.
"Our golden achievement of 20M+ verifications showcases Shufti Pro's standards and the trust that clients put in us. We've been assisting businesses to fight ID fraud since 2017 and continue to do so in future. Our ongoing mission is to enhance our services and technology, delivering even more effective solutions to tackle this challenge head-on," said Victor Fredung, CEO of Shufti Pro. 
Additionally, the platform synergises human and artificial intelligence to provide state-of-the-art ID authentication that guarantees an accuracy rate of up to 99.7%. The company has expanded its services to reach more than 240 countries and territories, in over 150 languages, thwarting online fraud globally. This extensive reach also empowers international businesses to secure their operations against a wide array of identity fraud threats.
About Shufti Pro
Shufti Pro is a leading IDV service provider offering KYC, KYB, KYI, AML, biometric verification, and OCR solutions, accelerating trust worldwide. It has seven international offices and has launched 17+ complimentary IDV products and solutions since its inception in 2017. With the ability to automatically and securely verify over 10,000 ID documents in more than 150+ languages, Shufti Pro proudly serves customers in 240+ countries and territories.
For more information, please contact:
Paul Keene
Snr. Digital Marketing Manager | Shufti Pro
[email protected]
+44 020 3435 6498

Market Pro
Marketing Partner | Shufti Pro
[email protected]