BEFORE YOU GO...
Check how Shufti Pro can verify your customers within seconds
Request Demo
No thanks
2020 was unlike any other year. It was chaotic, happening, and has finally come to an end.
In the crypto world, the previous year was memorable as token prices skyrocketed to new highs. Due to wider acceptance among consumers and higher institutional interest, the virtual currency and blockchain industry is on its way to greater growth in 2021.
Based on the remarkable progress made in the prior year, the global cryptocurrency market is forecasted to reach a value of USD 5,190.62 million by 2026, growing at a CAGR of 30% from 2019.
Top Cryptocurrencies in 2021
Bitcoin
Ethereum
Litecoin
Tether
Listed below are the most prominent blockchain and cryptocurrency trends to look out for in the year ahead.
1.Blockchain Popularity will Grow
As expected, the global blockchain technology market is forecasted to grow exponentially this year. Businesses from an array of industries showed increasing interest in the adoption of this technology, particularly for enhancing their day-to-day business operations. The COVID-19 pandemic accelerated digital transformation in many areas, especially through the use of blockchain or distributed ledger technology (DLT).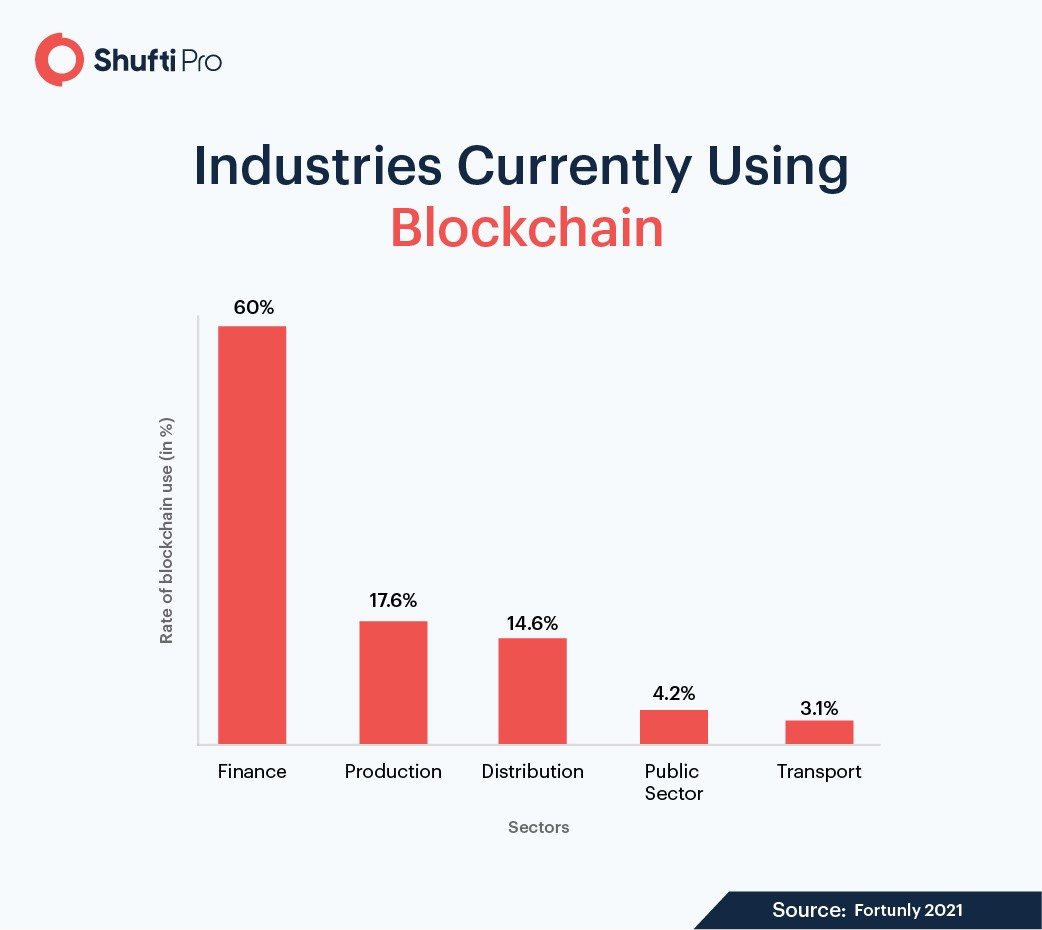 Consequently, the global blockchain market is forecasted to grow at a CAGR of 67.3% between 2020 and 2025, with the value increasing from USD 3 billion to USD 39.7 billion during the forecasted period.
2. CBDC Will Rise
Central Bank Digital Currencies or CBDC gained much popularity in 2020.
Numerous central banks are considering the impact of launching their own digital tokens to enhance data security, decrease transaction fees and overhead costs, and increase the efficiency of transactions.
The Central Bank Group is carrying out extensive examination on CBDCs, researching the pros and cons of issuing such digital currencies in their home jurisdictions. Member parties of this group consist of the Bank of England, the Bank of Japan, the Bank of Canada, the Sveriges Riksbank, the European Central Bank, the Swiss National Bank, and the Bank for International Settlements (BIS).
The group is set to make a collective effort to assess the applications of CBDC, ranging from economic, functional, and technical impact as well as cross-border interoperability.
Other countries are also making progress. China, for instance, is at the forefront of the pack and has already begun pilot trials for "e-CNY" or "Digital RMB". This digital form of fiat currency is backed by the Central Bank and has been introduced in a number of cities, including Suzhou, Shenzhen, and Chengdu. 
3. Government Regulations Will Increase
Another trend that will gain prominence in 2021 and beyond is the intense monitoring of Know Your Customer (KYC) and Anti-money Laundering (AML) regulations by global regulatory authorities. Although the world of cryptocurrency is new to such regulations, increasing crypto-related crimes, an uptick in the global blockchain market, and growing digitization has prompted regulators worldwide to issue compliance standards for blockchain technology, cryptocurrency, and digital banking. 
Complying with KYC and AML regulations is mandatory for numerous industries including financial institutions in order to avoid being subject to hefty fines and penalties. Therefore, organizations that have allowed cryptocurrency trading can opt for Shufti Pro's identity verification service to implement real-time verification of individuals and business entities. This can enable crypto exchanges to not only verify customers for transaction authentication and proof but also eliminate cryptocurrency security issues without compromising any regulatory requirement. 
The strength of AI-powered identity verification lies in its ability to provide an accurate and secure solution for blockchain-based exchanges and crypto-wallets. Therefore, it is no wonder why the global blockchain identity verification market is forecasted to increase to a value of USD 11.46 billion by 2026, up from USD 107 million in 2018. 
4. Cybercrime Will Continue to Exist
Although 2020 is considered the year of investments for cryptocurrency, the downside was a substantial increase in cryptocurrency frauds. 
Based on such advancements, it is only a matter of time before blockchain in the digital payment space experiences mass adoption.

Crypto exchanges worldwide suffered from high-profile hacks in the previous year, whereas more than 50% of total thefts were from Decentralized Finance (DeFi) company hacks. Based on these statistics, experts forecast the trend to continue all through 2021. Types of cyber frauds that are expected in the upcoming year include fake crypto-wallet scams, fake cryptocurrency platforms, new forms of malware targeting the use of blockchain in healthcare, manipulation of new cryptocurrencies, and cryptocurrency mining scams such as crypto-jacking.
5. Financial Institutions will Dominate the Market
Amongst all the business sectors that were disrupted by the COVID-19 pandemic, financial institutions were hit particularly hard. Descending profits and limited margins forced banks and other financial service providers to adapt to evolving customer expectations and the new digital world.
With the adoption of blockchain technology and fintech solutions, financial firms were able to streamline and modernize their business operations. This has the ability to redesign the landscape of the traditional financial services industry, leading to a steadfast growth in the market for contactless transactions. 
The financial sector is likely to experience exponential growth in the adoption of blockchain technology in the coming years. Consequently, the blockchain market size in this industry is expected to grow 15-fold from 2021 to 2026, rising from a value of USD 1.45 billion to USD 22.46 billion.
6. NFTs — Non-Fungible Tokens
One of the hottest blockchain trends of 2021 is that of NFTs. Non-fungible tokens, abbreviated as NFTs, are unique blockchain-based tokens that are non-exchangeable and carry a unique value. 
The most successful NFTs are the Ethereum Request for Comment tokens, more commonly known as ERCs. They are traded on marketplaces such as Decentraland, Enjin, Rarible, etc. Despite facing criticism, there are already numerous successful projects.
Examples include NFTs being used to purchase digital art, antique goods, videos and audios, and crypto-collectibles such as the figurines from CryptoKitties. However, the digital nature of these tokens has put the market under threat of criminals using NFTs for laundering dirty money. This challenge can be efficiently overcome with the adoption of proper AML and KYC compliance procedures.
Despite this, the demand for NFTs will continue to skyrocket since its market is currently showing no signs of slowing down. As of March 2021, the combined market cap of prominent NFT-based projects has increased by 1,785% within three months.
Final Thoughts
Through enhanced regulatory support, greater adoption, and heightened institutional interest, blockchain technologies and cryptocurrency is well-positioned for phenomenal growth in the year to come. Additionally, as digital payments unite with digital identity, technologies backed by artificial intelligence such as identity verification solutions will become crucial for ensuring security in the crypto space.