BEFORE YOU GO...
Check how Shufti Pro can verify your customers within seconds
Request Demo
No thanks
The rise of digitisation has given hackers more means to surpass security systems and conduct highly sophisticated crimes, this is prominent throughout the e-commerce sector. This is common in the e-commerce sector. The average damage resulting from digital payment fraud was estimated to be $101 billion in 2021.
In this expanding global economy, every organisation is looking for digital support to help them reach new heights. All legitimate e-commerce businesses must use online address verification solutions to protect themselves from the increased risk of impostor assaults. The key characteristics and advantages of the address verification system will be discussed in this blog.
What is an Address Verification System (AVS)?
A system that verifies if a customer's provided address is on file with major shipping providers is known as an address verification service. This verification procedure can help e-commerce businesses increase conversion rates by decreasing the amount of checkout errors.
Digital banks, other e-commerce companies, and online shopping portals are just a few of the industries that address verification services. It guarantees that genuine clients are acquired by lawful organisations. Verifying an address typically involves comparing it to the business's database of locations to determine whether the residential community is the company's. 
The targeted client's address, state, postal code, and home number must be confirmed to complete this process. This client can order products from any e-commerce platform. Address verification also shows whether or not the individual is writing the address in the prescribed format. It is easy for customers to comprehend the entire process because if they skip any information, they are promptly informed about it.
E-commerce Address Verification: What is it?
Businesses can verify that customers are using the correct address by using an e-commerce address verification solution. It either refers to a reliable database or uses geolocation data to determine where consumers are located. Certain addresses (a drop-down menu) that appear based on what individuals type in the address box are occasionally suggested to consumers. E-commerce address validation services benefit both clients and companies. Employing these methods can help both businesses and customers, who want their orders shipped correctly and immediately.
Why is Address Verification Important to E-Commerce Businesses?
The following are the main reasons why every e-commerce company needs to use an address verification API to streamline daily operations: 
Optimise Checkouts
Requesting the full delivery address from clients may result in typos or other inconsistencies. At this point, a lot of consumers frequently give up on shopping carts because they are too lazy or uninterested to fill in any more information. 
By removing these problems and improving checkouts, a website can benefit from an active e-commerce address verification solution. With a few clicks, customers may quickly fill out their address information. Businesses may capture the user's exact address with the help of the e-commerce address validation and the verify API. So, companies don't have to depend on their input or take the chance of packaging an item incorrectly and shipping it to the wrong place.
Increase Deliverability
Individuals who place orders on e-commerce websites are provided with a specified delivery date. Businesses have to fulfill deliveries before the deadline to satisfy customers and uphold their reputation as reliable suppliers. 
They could run into several issues without an e-commerce address validation solution, such as incomplete information, wrong postcodes, etc. Additionally, some enter fraudulent addresses, notably in cash-on-delivery transactions. 
Businesses may detect fakes and validate addresses before sending by using an e-commerce address verification. As a result, companies may raise their deliverability ratios and keep track of orders shipped within the allotted time! 
Enrich Database
Every day, businesses struggle to assemble an accurate database. Although timely product delivery is made possible by correct location data entered by clients, they cannot guarantee this.  
Businesses take affairs into their own hands and double-check every delivery address by using e-commerce address verification. It guarantees that clients won't have to pay for postage and reship goods as a result of data inaccuracies.   
AI-Powered AVS Solution
Customers can quickly finish the procedure in a matter of seconds thanks to artificial intelligence and machine learning languages used in advanced address evaluation. The solution can identify minute characteristics that the human eye is blind to.
Economical Resolution
Verifying an address is an affordable solution. These days, e-commerce companies don't have to pay their staff hefty salaries to finish the product delivery process. Without the requirement for human labour, the address verification completes the procedure on its own.
Guarantee Customer Satisfaction
A vital part of the user experience (UX) of an e-commerce website is the address verification solution. It makes an impression on clients and positions the business as one that values its employees' convenience. 
An e-commerce address validation API lets consumers save time and effort by automatically filling in and validating the customer's address. As a result, individuals may finish their transactions quickly and without having to go through several processes. It keeps customers coming back for more since it raises consumer happiness and enhances their whole purchasing experience with companies.
Save Time and Increase Productivity
By including an e-commerce address verification API in the website, businesses can make sure that employees don't have to waste time confirming consumer information. Additionally, they are spared from packing and shipping the same orders repeatedly. Businesses may increase efficiency and make better use of their time with these automated solutions. 
Increased Sales and Revenue
Businesses will attract more clients with a checkout process that is both expedient and convenient. Apart from ensuring that orders are mailed to the correct addresses, an e-commerce address verification system helps businesses do a lot more. It helps the e-commerce sector increase sales resulting in increased revenue and high return on investment, and has an impact on every aspect of the company.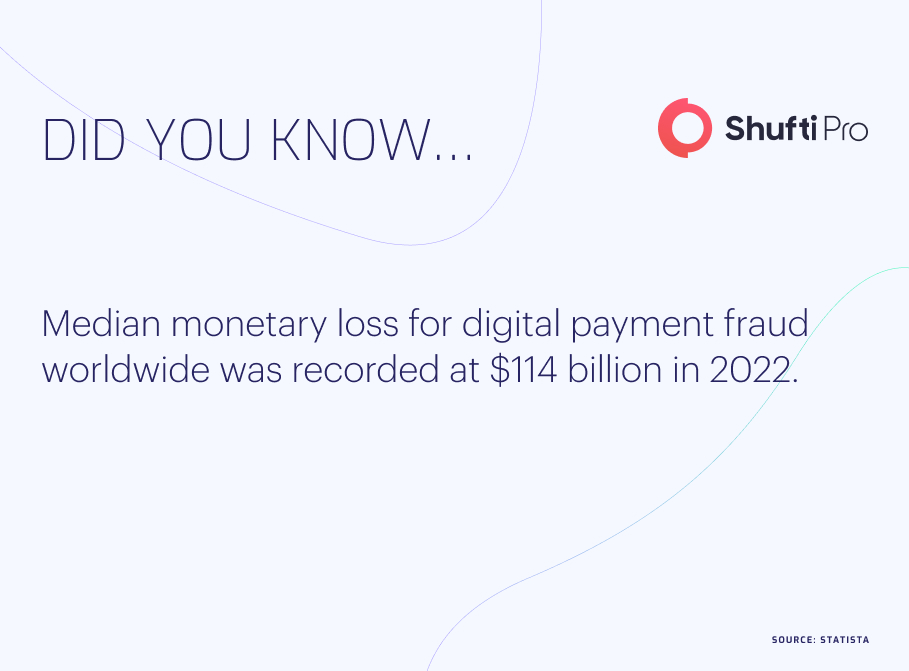 E-Commerce and Address Verification
Online address verification is a crucial step for any legitimate company hoping to reach its desired objectives. Additionally, it's a quick and efficient method that allows customers to effortlessly order the product they want without having to stand in a queue, allowing them to continue living comfortably.
They are not required to have a conversation with an unknown person. Additionally, the method provides immediate access to all of the client's pertinent information, including residential locations. As a result, companies can also quickly confirm the intended clientele. When businesses are aware of a customer's residential neighbourhood, they feel safer and are not concerned about their unavailability. Address verification makes sure that e-commerce companies receive real orders from customers. Thus, there's no possibility of connecting with fraudulent customers.
Secure E-Commerce Operation with Shufti Pro
The address verification solution of Shufti Pro guarantees data efficiency and correctness in real-time. To ensure that addresses adhere to formats and deliver accurate location data up to six decimals to over 240+ countries and territories. We offer instant address validation and standardisation whilst maintaining compliance. Our address verification technology maintains 99.97% accuracy and compliance whilst preventing shipping losses, reducing them to 3%, and increasing annual revenue by up to 13%. 
Confused about how to verify address and maintain stringent jurisdiction compliance in 2024?