BEFORE YOU GO...
Check how Shufti Pro can verify your customers within seconds
Request Demo
No thanks
The transportation industry is in the phase of significant disruption, redefining its services and products with innovative technologies to meet customer expectations and offer them various opportunities. Once dominated by private vehicles overruled by public transit, today's transportation sector has become more complex and multilayered. The sector is experiencing new challenges but also coming up with innovative opportunities including Mobility as a Service (MasS). It's the integration of various types of transportation into one mobility service only accessible on customer demand. According to the PwC predictions, out of the top five sharing economy sectors, the ride-hailing industry is one of the largest and will generate revenue of $335 billion by 2025.
The key objective of MaaS is to be the best value proposition for passengers, offering an alternative to private taxis that will be cheaper, convenient and even more secure. The industry's holistic vision is determined to foster customers' increasing expectations. With cities across different jurisdictions facing unexpected pressures from increased urbanisation which is resulting in transportation and liveability issues, these innovative sharing economy services can contribute to enhancing the people's living, travelling and accessibility standards.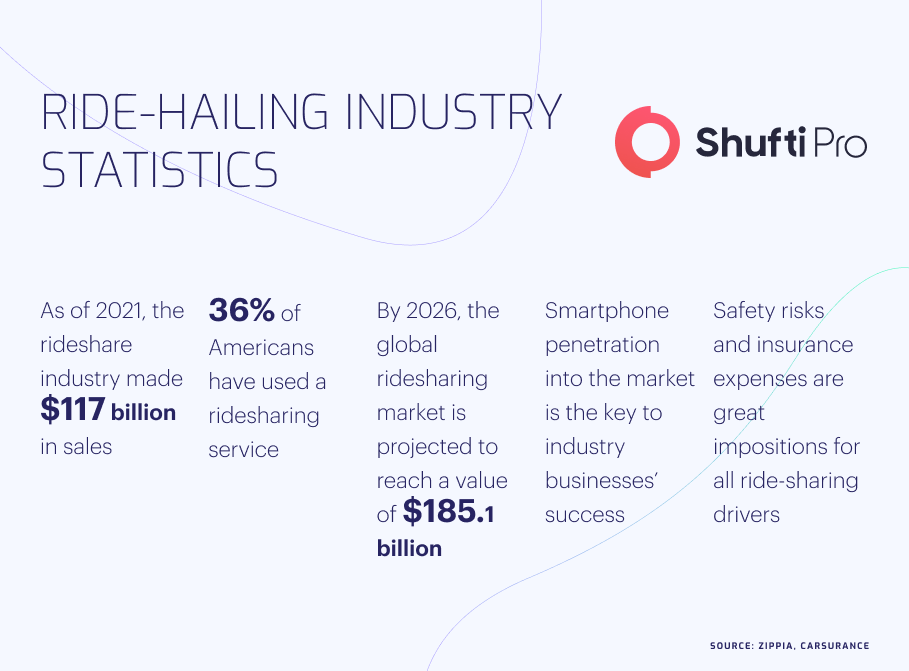 A Detailed Insight Into Ride-Hailing Industry 
The transportation sector has experienced a significant decrease in the number of customers and passengers due to the pandemic situation across the globe. The countering policies and norms to stop widespread viruses have posed challenges for these industries. The fears and panic among individuals of getting prone to diseases have further thwarted the development of the travelling industry. However, as public transport services began to decrease, the mobility sector emerged with new services such as ride-sharing facilities. It's becoming the new way of transportation that combines easily accessible means of mobility to provide passengers with a hassle-free, secure and seamless journey. 
These innovative services are the fruitful result of emerging technologies that are assisting the transportation industry to enable clients to get access to every destination point by tapping through their smartphones. In addition to this, the sharing gig is all about the digitization of services and assets. Like the financial sector, the transportation industry is also transforming and companies are redesigning their business models to provide customers with personalised services tailored to their requirements.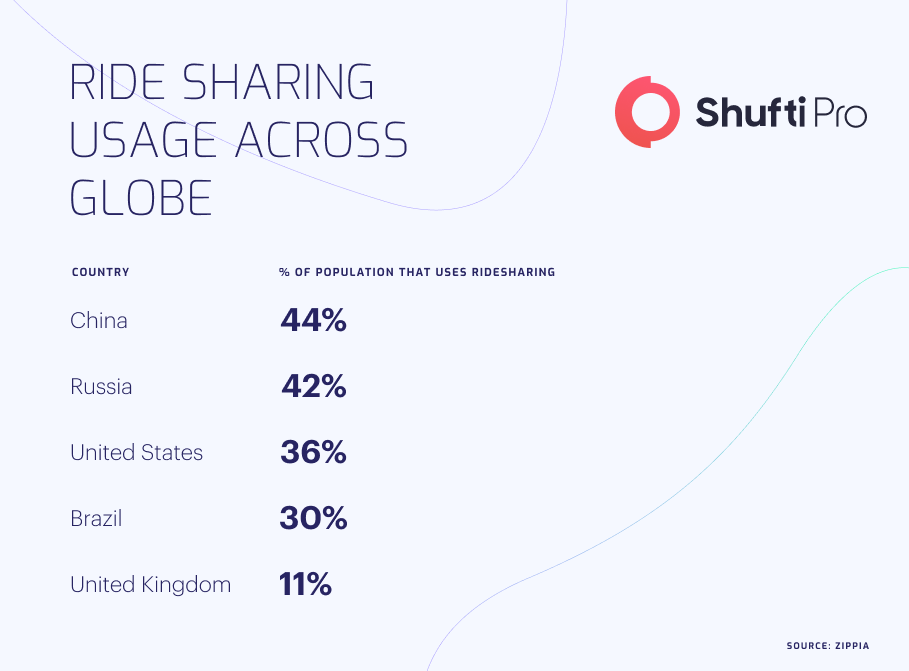 Top 4 Ways Fraudsters Use To Exploit Ride-Sharing Applications
In this digitally evolved world, it's getting hard for ride-sharing companies to determine the legitimacy of their customers. Various factors including cheap fare rates, online payments, and personalised plans are making ride-sharing services popular. Yet, due to the increased number of transactions and easy access to tech-driven tools, criminals and dishonest drivers are seen to exploit the system.
As the transportation sector along with the innovative trends like MaaS and ride-hailing services are growing immensely, there is a significant increase in the risk of criminal activities that are adversely impacting the industry's reputation, revenues and credibility. Fraudsters are utilising innovative technologies to develop fraudulent schemes such as money laundering, illicitly onboarding on platforms like Uber, identity theft and much more.  Following are some of the types of fraud that customers need to be aware of.
1. Referral & Promo Abuse
Ride-sharing businesses usually offer incentives to draw the attention of new customers to their platform or application. Often, these include referrals or promos. However, most of the service providers also come up with seasonal discounts to retain current users. However, criminals can take advantage of this by creating multiple accounts with fake information in order to avail promos or refer themselves to gain financial benefits. Some fraudsters also use automated bots and emulators to abuse these promotions on a mass scale.
2. Incentive Abuse
Ride-hailing companies offer rewards for dedicated drivers for completing a certain number of milestones. But the bad actors seem to take advantage of these incentives. However, criminals create false accounts on the ride-sharing applications to book real rides and then accept them through their own driver accounts. By doing this, they can achieve the milestone of gaining financial benefits.
3. GPS Spoofing
Usually, when riders book a ride they might experience delays or need to wait a long time. This often indicates that the driver is using a GPS spoofer. This is another most common trick used by criminals to exploit the application's virtual queueing system. As all ride-sharing businesses have a system in which the drivers are priorities for rides based on their location. By GPS spoofing, fraudsters can jump locations to get rides. 
4. Fake Apps
Due to technological advancements, criminals also commit fraud by reverse-engineering and tampering with applications to use features that are not legitimately accessible to them. For instance, there are severe penalties for drivers on ride cancellation. By tampering with the application, drivers can easily cancel the rides without any repercussions. This impacts ride-hailing service providers' credibility adversely as passengers blame the application instead of the drivers.
Identity Verification Solutions – An Effective Way of Securing Ride-Hailing Services
When it comes to renting a car or booking a ride, the first and foremost thought passengers have is of long queues and hectic paperwork including a long list of identities as well as supporting documents including the insurance cards.  However, going through this procedure often frustrates customers, resulting in an increase in drop-off rates. 
The emerging technologies are automating the whole onboarding and verification procedures, ranging from collecting ID documents to dispatching verification results and securing the operations from criminal manipulation. Having identity verification in place, drivers can simply scan their identity documents before getting onboard. The information is extracted and auto-populated through OCR scanners. This makes the onboarding process robust, secure and seamless. Moreover, in a matter of seconds, the licences can be verified which ensures a legit user gets onboard. This reduces the risk of crimes by restricting the criminals from gaining personal gains illicitly with fake or stolen documents.
How Shufti Pro Can Help
​​Shufti Pro's state-of-the-art identity verification services are critical for ride-sharing companies as they can help them onboard legit drivers as well as riders. With a market-leading accuracy rate of 98.67%, ride-hailing businesses can enhance the user experience by increasing transparency with effective security protocols.  Shufti Pro's identity verification services support cross-platform integration with pre-existing online systems, IOS apps, android apps, and web applications.
Want to know more about ID verification services for ride-hailing companies?